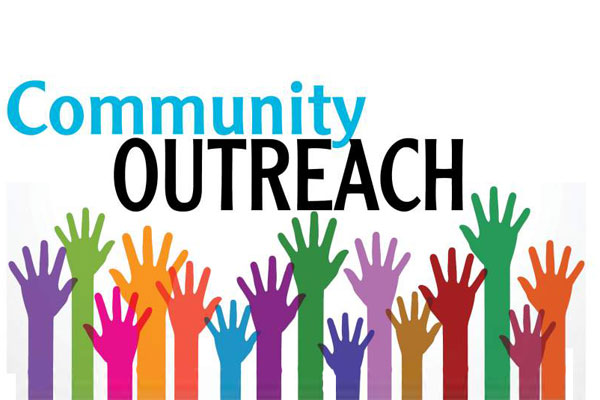 COMMUNITY OUTREACH
Local schools have closed their doors and there is a growing concern as to the health and wellness of children, hospital workers, and those who are generally at risk. No surprise, those in the restaurant industry are ready to feed, and local charities are at the ready. As situations are evolving daily for many of these companies, please call ahead of visit their web sites to learn of any changes to programs:
Support DC Businesses


Looking for ways to help local businesses and local restaurants? You can buy gift cards from DC area businesses to help them get through the cash crunch caused by COVID-19. The recently launched supportdc.com has an ever-growing list of links and information of who and how to help.


2941 Restaurant: Food for Others
2941 has partnered with Food for Others, whose mission is to obtain and distribute food to the growing number of working poor in Northern Virginia who are unable to make ends meet. Through this new partnership, 2941 Restaurant is supporting its community, while retaining 20 staff members during the mandatory restaurant shutdown. The restaurant will donate 250 full-prepared meals for Food for Others to distribute each day. Meal delivery kits include rice, pasta, oranges, potatoes, apples, canned soup and canned fruit, as well as chicken thighs and beef patties. For additional information about Food for Others please click here.
4P Foods


The 4P Foods and Local Food Hub have come together with a diverse coalition of partners across DC, VA, and MD to address this crisis. Representing local agriculture, food access, and social services organizations, this Mid-Atlantic Food Resilience and Access Coalition (MAFRAC) aims to coordinate efforts to keep people fed, farmers growing, and small food businesses operating in the face of COVID-19. They are raising $10M to mobilize schools, food hubs, food banks, commercial kitchens, taxi and delivery fleets, and more to form a supply chain that will get nutrient-dense food to those who need it, whether at a community pick-up site or at home. It is imperative that we invest in the local food system now, both to keep farms and food businesses a viable and stable source of food production, and to provide equitable food access to the most vulnerable in our communities. To support local and regional farms by getting their food delivered to you via 4P Foods, go to 4pfoods.com/get-a-bag/. Learn more about the region's emergency food response resources and ways to give or get involved at dcfoodproject.org/emergency-food-access
Astro Doughnuts & Fried Chicken


Comfort for the Crisis, a recently launched initiative, delivers food each day to those on the front lines supporting the public during the COVID-19 crisis and others who have been most impacted. Astro Doughnuts & Fried Chicken's food truck will take daily deliveries of food to area hospitals and Hook Hall Helps (an initiative to support furloughed restaurant and hospitality staff). For every $500 raised, Astro will donate an additional $100 of food. Every dollar counts, so please consider supporting via the order online page, choose the Washington, DC store, select Order & Delivery, select "pickup" and start your order where you will have the option to donate. More drop-off locations coming soon.
Baked by Yael
Partnering with local nonprofit organizations to support vulnerable members of the community. 100% of donations made will be used to provide care packages to those served by Cleveland & Woodley Park Village. (3000F Connecticut Avenue NW)
Bayou Bakery: Chefs Feeding Families
While Bayou Bakery, Coffee Bar & Eatery is temporarily suspending it's carry-out service, chef/owner David Guas will continue his mission to provide the community and under-served kids and families with free, grab-and-go meals. Guas founded the Chefs Feeding Families program, a collaboration with Real Food For Kids, which has been operational since the closure of Arlington County Public Schools several weeks ago. Chefs Feeding Families provides free, plant-based, nutritious meals for students, their families, and military families. Families can stop by Bayou Bakery from 11:00 a.m. to 1:00 p.m. Monday through Friday. (1515 N Courthouse Road, Arlington, VA)

Buttercream Bakeshop
Friends and family of Buttercream Bakeshop can support the small business and purchase pay-it-forward pastries and sweet treats to be sent to local area doctors, nurses, and hospital support staff online. Buttercream Bakeshop will match up to $500 value in food items shared in the form of care packages and assorted confections. #ButtercreamCares care packages will be baked, boxed, and sent out with handwritten notes of gratitude and appreciation for the brave caretakers in our community. (1250 9 Street NW)
DC Central Kitchen
Will operate takeaway meal sites at two DC Public Schools: Walker-Jones Education Campus (Ward 6), Kelly Miller Middle School (Ward 7), Thomas Elementary School (Ward 7). Additional mobile feeding locations serving to-go breakfasts and lunches are in the process of being launched. DCCK is prepared to increase meal deliveries to local shelters and nonprofit agencies.
FooditForwardDC
Clyde's Restaurant Group and Knead Hospitality & Design have launched Food it Forward, an initiative to support the hard-hit restaurant industry and provide quality food to vulnerable populations in the greater DMV. Through Food It Forward, the public can purchase delivery meals packaged by local restaurants. The meals will then be distributed to those who need it most in the Washington area by Martha's Table, a Washington institution. A meal donated through Food It Forward, supports not only local restaurants but also provides healthy food to our local community members affected by the COVID-19 Crisis. The safety of the restaurant teams, partners, and families remain paramount to the operation. Food It Forward meets these goals by requiring participating restaurants to have rigorous standards. Contributions to Food It Forward allows restaurants to benefit from the continued business and employment of its staff and provides fresh food to the community. Visit FooditForwardDC.com for more information.

Geppetto Catering
Offering pre-made meals at a drastically reduced cost, and waived delivery fees. Meals will be delivered in foil containers for easy reheating. Deliveries will be made to the recipient's doorstep to avoid hand-to-hand contact. Place your Give a Meal order using code GiveAMeal at checkout for free shipping.
Hook Hall Helps
To ensure workers have access to to-go meals and supplies Hook Hall has started a Worker Relief Fund First which will be used first to ensure that people get supplies and meals in their hands. They are now looking for restaurants who will pack to-go meals for the industry in need or donate perishables if you are going to close operations.
Jimmy Johns
Each day, Jimmy Johns is delivering a free meal to a homebound senior in the community. If you have a family member or know someone who could use a meal, send their name, address, and food preferences to [email protected] with the subject line "SENIOR MEAL". Jimmy Johns is also giving away their day-old bread for free every day. 1-2 loaves per family. First come, first served and no purchase necessary. (1512 Clarendon Boulevard, Arlington, VA)
Junior League of Harrisburg
Join the Junior League of Harrisburg in helping to fight period poverty (lack of access to necessary menstrual products, which particularly affects members of the homeless population, especially during public health crises) in their community as they host a period products drive, collecting pads and tampons for Bethesda Mission's Mobile Mission, who provides services and material necessities to Harrisburg's homeless population. These services continue throughout the current public health crisis. Purchase from this Amazon wishlist and products will be mailed directly to the Bethesda Mission.
Brown bag takeout meals are offered to school-age children, 11:00 a.m. to 1:00 p.m., Monday through Friday. (5268-H, Nicholson Lane, Kensington, MD)
Free children's menu available while DC and Maryland schools are closed. (3809 Rhode Island Avenue, Brentwood, MD)
Little Sesame
Together with the nonprofit Dreaming Out Loud, they will drop nutritious meals to vulnerable communities during the closure. Every $10 gift card you purchase, we will serve a meal to a neighbor in need. (735 6 Street NW; 1828 L Street NW)
Free meals to all hospital workers and free sandwiches/or salads to kids 12 and under. (905 Brentwood Road NE)
Children eat free with an Adult. (Receive one free kid's meal with one adult entree order). And, 50% off for first responders and healthcare workers with proper identification. (1300 Connecticut Avenue NW; 1070 31 Street NW)
Montgomery County Public Schools (MCPS)
Working closely with county agencies and community partners to provide a Grab-and-Go format will be available from 11:00 a.m. to 1:00 p.m. Students will receive both a breakfast and lunch meal to take home at all of the meal sites. Visit the MCPS coronavirus web page for locations and more information.
No Kid Hungry
No Kid Hungry is in the process of making local grants to ensure children across the country have access to free meals during this crisis. These funds will support a wide-range of efforts including home-delivered meals, pop-up meals programs, school and community pantries, backpack programs, and other steps to help reach children and families who have lost access to meals. Millions of children are home because their schools have closed to the spread of the coronavirus, and without access to the school meals they depend on, many will not know where their next meal is coming from. No Kid Hungry can help them, but they need your support. No Kid Hungry has been preparing for this moment for 10 years. They know how to mobilize quickly. They know how to reach kids when school is out and have the trust of mayors, governors, business leaders and others who want to know how they can help hungry kids during this crisis. Your help is needed.
Free meals to children while Montgomery County schools are closed. (7280 Woodmont Avenue, Bethesda, MD)
While DC public schools are closed, children eat free from the kid's menu. (1934 9 Street NW; 709 H Street NE)
Free takeout meals for school kids (as well as hospital workers with a valid ID). (1247 First Street SE)
Rosslyn Rewards
The Rosslyn BID is launching #RosslynRewards to support Rosslyn restaurants that are still operating during these uncertain times. When you order takeout or delivery from participating Rosslyn restaurants and share on social media with #RosslynRewards, the BID will give you a $10 reward for every $20 you spend. This reward can be either a $10 gift card to that restaurant or put towards a fund disbursed directly to that restaurant. More details can be found here.

Silver Diner at Rio: Chefs Feeding Families
The Silver Diner in Gaithersburg and Real Food for Kids have teamed up launch a weekday program to feed those in need in the region. The program, Chefs Feeding Families, will offer a single-serve, healthy meal every weekday from 2:00 to 4:00 p.m. (while supplies last). Contributions to the program may be made here. (236 Boardwalk Place, Gaithersburg, MD)
SipScience
A national data analytics hospitality company for consumers, bars, and restaurants announced the launch of a $100,000 Go Fund Me fundraising campaign titled 'Hospitality Industry Associates Fund in support of individuals in the bar industry community who are affected by COVID-19. All proceeds will go directly to The USBG National Charity Foundation.
SOME (So Others Might Eat )
Supplementing the Food Pantries at their 20 housing sites, where laid-off workers such as restaurant workers have lost income needed to purchase food for themselves and their families. Please consider this option for donations.
Sweetgreen
For the hospital workers and medical personnel Sweetgreen is delivering free salads + bowls to hospitals in the cities we serve DC Area, Philadelphia, Boston, NYC, SF, LA, Chicago, and Houston
Sunnyside Restaurant Group (Good Stuff Eatery, Santa Rosa Taqueria, We the Pizza)
Free lunches to area students served Monday-Friday.
If your family is in need, please visit Thai Select between the hours of 11:00 a.m. and 2:00 p.m. to receive a meal to take home to your family. They will have meals available, packed and ready in a warmer box, in the front of the restaurant.
Chef Jose Andres announced the closing of his restaurants in DC. Many of the restaurants will re-open as community kitchens with limited takeout menus available at reduced prices. Locations will operate from 12:00 to 5:00 p.m. daily. Locations include America Eats Tavern, Georgetown; Jaleo, Bethesda; Jaleo, Crystal City; Jaleo, Penn Quarter; Oyamel, Penn Quarter; Zaytinya, Penn Quarter: A community kitchen will operate from the side door.
Trummer's on Main
Those looking to support the essential employees and first responders actively working in their community can now send meals through the Trummer's. The restaurant will deliver artisanal sandwich trays (each tray feeds 8) to hospitals, fire houses, and police stations for a flat $10 delivery fee. Sandwich trays include two rotisserie cooked meats, house-made ciabatta and focaccia breads, and condiments; additional desserts and soft drink options can be added to each meal as well. Orders can be placed by calling the restaurant at 703.266.1623 and online.
Workers Relief Fund
The Lee Initiative will expand its reach into Washington, D.C. with Chef Edward Lee and Knead Hospitality + Design founders, Jason Berry and Michael Reginbogin. They will transform Succotash in Penn Quarter into a relief center for any restaurant worker who has been laid off or has had a significant reduction in hours and/or pays. With the help of Maker's Mark, the Restaurant Workers Relief Program will be available between the hours of 5:00 p.m - 8:00 p.m. daily, seven nights per week, at Succotash Penn Quarter (915 F Street NW). Hospitality workers who are now without work or a steady income can visit Succotash Penn Quarter for a free to-go dinner, fresh produce, and supplies. Dinners are offered on a first-come, first-serve basis and roughly 250 meals will be available nightly. Supplies such as diapers, baby food, non-perishable canned foods and cereals, toilet paper (when available), paper towels, notebooks and pencils, aspirin and more will be available, along with bags of fresh produce. Knead Hospitality + Design and Chef Edward Lee are partnering with Adams Burch, Miller Farms, and The Lee Initiative to ensure that this program is available throughout the quarantine period, or until the sponsors can no longer financially support the program. Donations are welcome, please contact Christina Perdomo at [email protected]