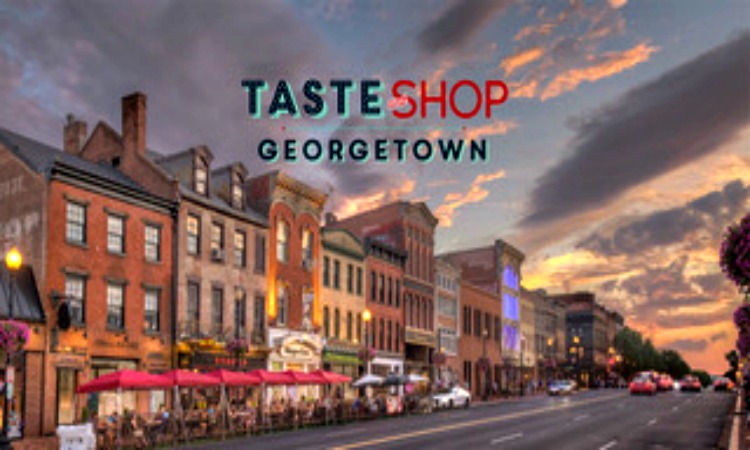 Weeks of Delicious Dining Continue
Some of the cooling comforts of summer are the area annual restaurant weeks. And, if you weren't sure whether or not they were going to happen, you can breath a sigh of relief — not only are they back, but they are back with a variety of new offerings.

Taste and Shop Georgetown
The Georgetown BID is hosting Taste and Shop Georgetown, now through the 25th, a free promotional event inspired by the Taste of Georgetown. More than 65 restaurants, retailers, salons, and services will offer specials and promotions over this three-week period throughout Georgetown's commercial district – featuring take-out, delivery and outdoor dining specials, in addition to fall shopping and service deals, and gifts with purchase. The Georgetown BID has also worked with over 30 restaurants and DDOT to permit outdoor "Streateries" at 25+ transformed locations throughout the commercial district –available to diners seeking even more socially distant, outdoor dining options during Taste and Shop Georgetown. More than 35 participating restaurants are offering special menus and promotions in four categories, including Breakfast (& Brunch) Club, Happy Hour, Family Matters, and Treat Yourself. More than 30 retailers, salons, and services are offering up to 50% off, gifts with purchase, private in-store appointments, at-home trunk shows, and more. Visit georgetowndc.com for details on each promotion.

10th Annual Turkish Restaurant Week
Turkish culinary culture is renowned for its diversity of resources, fresh ingredients, and variety of recipes that have been influenced by Europe, Asia, the Middle East, and Africa. Experience Turkish cuisine during Turkish Restaurant Week, an annual week-long celebration of Turkish cuisine organized by The American-Turkish Association of Washington DC (ATA-DC). This year, the event will not be limited to one week and will take place now through Sunday, October 25, 2020. There will be both dine-in and to-go options, including $22 brunch or lunch options or $35 and $55 dinner options, as well as specially priced family-style meals to-go with a variety of menu selections for different sized families or groups. For more information, visit turkishrestaurantweekdc.org.