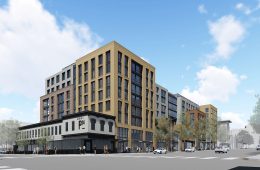 COLLECTION 14
PROJECTED OPENING DATE:
Early 2021 2102-2124 14 St NW
The Madison Investment team, real estate experts, have recently announced their latest and largest DC project: Collection 14. Set to open up in early 2021, this new venture will boast retail, residential, event, and office space. This concept serves as DC largest landmark redevelopment project in the past decade. Residents who decide to live at Collection 14 will be able to enjoy a slew of amenities while also taking full advantage of the new retail and culinary concepts. The team is still sorting out specific details for the commercial space. Stay tuned for details.
Photo Credit: Heather Freeman