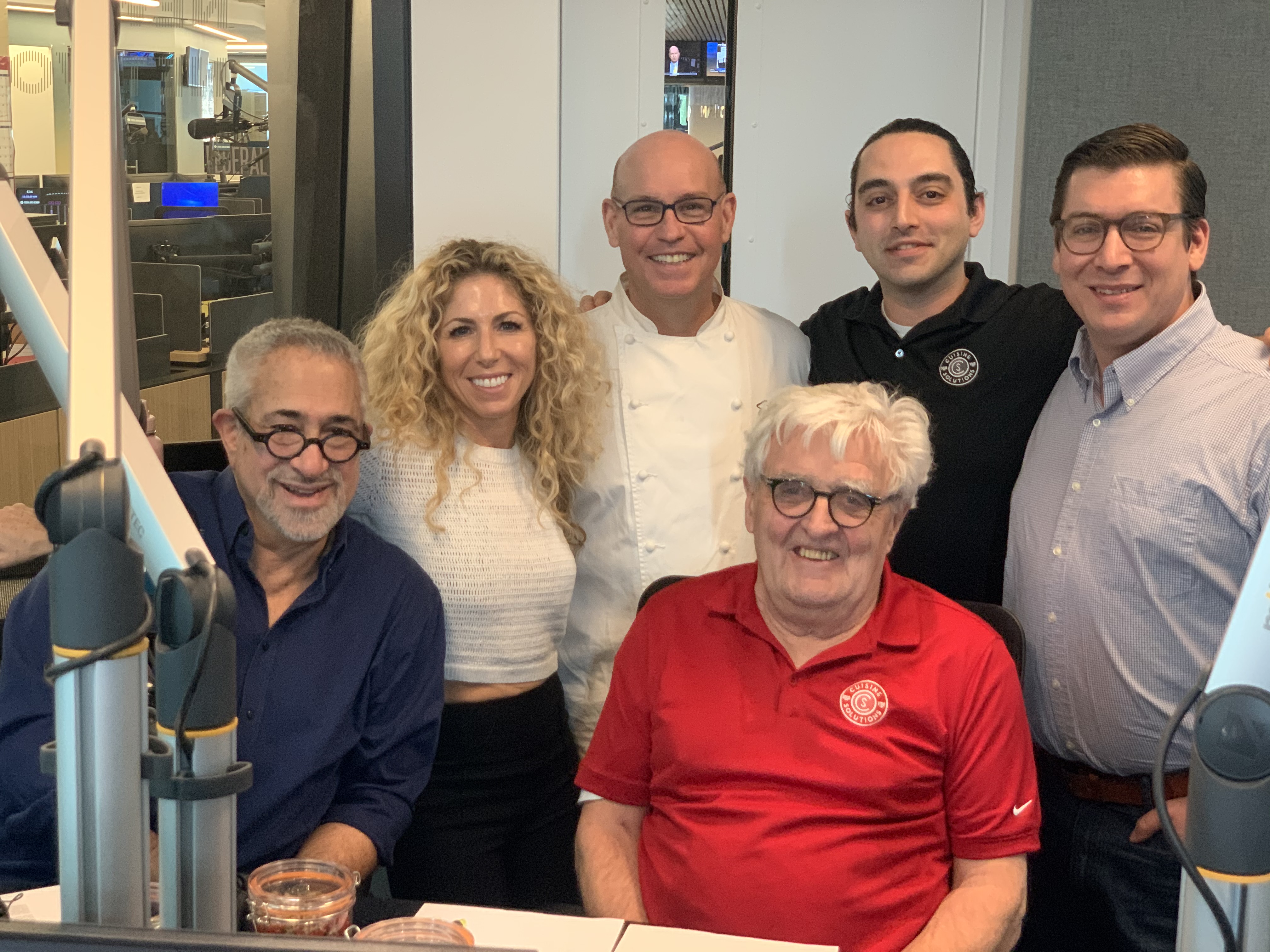 FOODIE & THE BEAST: CUISINE SOLUTIONS & INTERNATIONAL SOUS VIDE DAY JANUARY 12, 2020
On this edition of
Foodie & the Beast
we celebrate Sous Vide January 26th, 2020 is International Sous Vide Day, and our first show of the year is an homage to this innovative cooking method that virtually guarantees perfectly cooked, delicious food every time.
Invented by scientist Dr. Bruno Goussault in 1971 (and whose 78thbirthday also is on the 26th), sous vide (French for, "under vacuum") is the process of vacuum-sealing food in a bag, then cooking it to a very precise temperature in a water bath. This technique produces results that are impossible to achieve through any other cooking method. Since the invention of sous vides, Dr. Goussault has shared his techniques (through his global company,
Cuisine Solutions
, and through his Culinary Research and Education Academy (CREA), a global leader in culinary research, education and consulting) chefs and consumers the world over. In fact, sous vide is so common now in restaurants and home kitchens that you even can find sous vide foods at Starbucks!
Join us for a spirited, fascinating roundtable discussion tracing the invention of sous vide and the launch and growing, the global impact of Cuisine Solutions and CREA and more, including cryo, Cuisine Solutions' latest innovation to diminish produce waste, while extracting amazing flavors from vegetable "leftovers." Along with Dr. Gossault, you'll hear from executive chef and co-owner of DC's legendary Equinox restaurant, Todd Grey, and two of Cuisine Solutions' foremost chef/food innovators, Del DiPietro and Sean Wheaton.