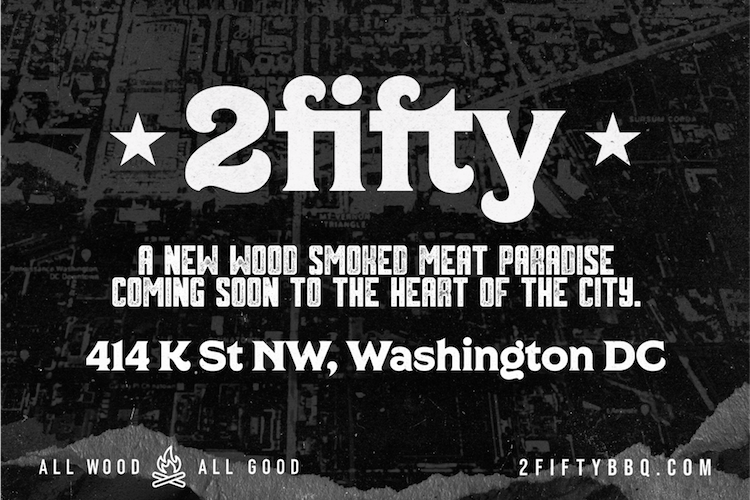 2FIFTY BBQ: MOUNT VERNON TRIANGLE
PROJECTED OPENING: Early Winter 2024
414 K Street NW

2fifty BBQ has announced they will be opening a new location in DC's Mount Vernon Triangle neighborhood. This new location will continue to serve their traditional Texas-style smoked meats menu with a touch of tropics. Guests can get excited for a menu full of all-wood smoked meats such as Wagyu, Prime Brisket, Tender Ribs, Buttery Turkey, and more. Guests can also look forward to specials such as Barbecue Papusas, Pastromi Beef Ribs, Smoked Duck, and more. The team at 2fifty BBQ is comprised of highly skilled culinary professionals to deliver an extraoridnary dining experience for guests. For more information, click here.