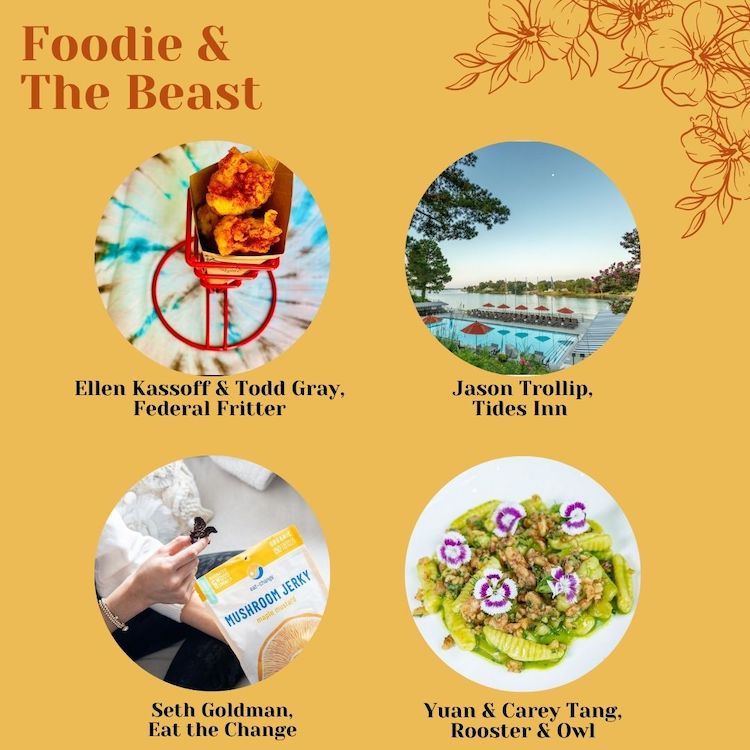 Foodie & The Beast from Home: May 16, 2021
How exciting and strange and exciting. The Mayor of DC had announced that the city would lift all capacity limits on restaurants on May 21. That is a huge shift — and while it is great news there are rules people! Not all restaurants are ready to swing open their doors. Be Patient & Be kind. And, we got to discuss all of this on the last Foodie And The Beast:

-What's at Market? Rhubarb and strawberries! Deb Moser of Central Farm Markets had all the delicious details
-The stars are out. Yuan Tang & Carey Tang of Rooster & Owl recently received their first Michelin star and joined David and I to talk about emerging from the pandemic.
-Ready to take a trip? Jason Trollip, Managing Director of the Tides Inn chatted the current renovations and conservation efforts and the beauty of creating a living shoreline.
-Ellen & Todd Gray -the Steve Martin of Foodie & The Beast- have gone to the beach. Literally. Rehobeth now has a "Gray" concept, Federal Fritter and David & I readied for a trip to the boardwalk.
-Seth Goldman is the Co-founder of Honest Tea and Chair of the board of Beyond Meat is now the founder of Eat the Change, a platform to inform and empower consumers to make dietary choices aligned with their concerns around climate and health. Eat the Change includes Spike Mendelsohn's PLNT Burger, and the recently launched the Mushroom Jerky line.

With all the changes coming, there is an excitement out there, it's palpable. Click here to listen to the full episode here.