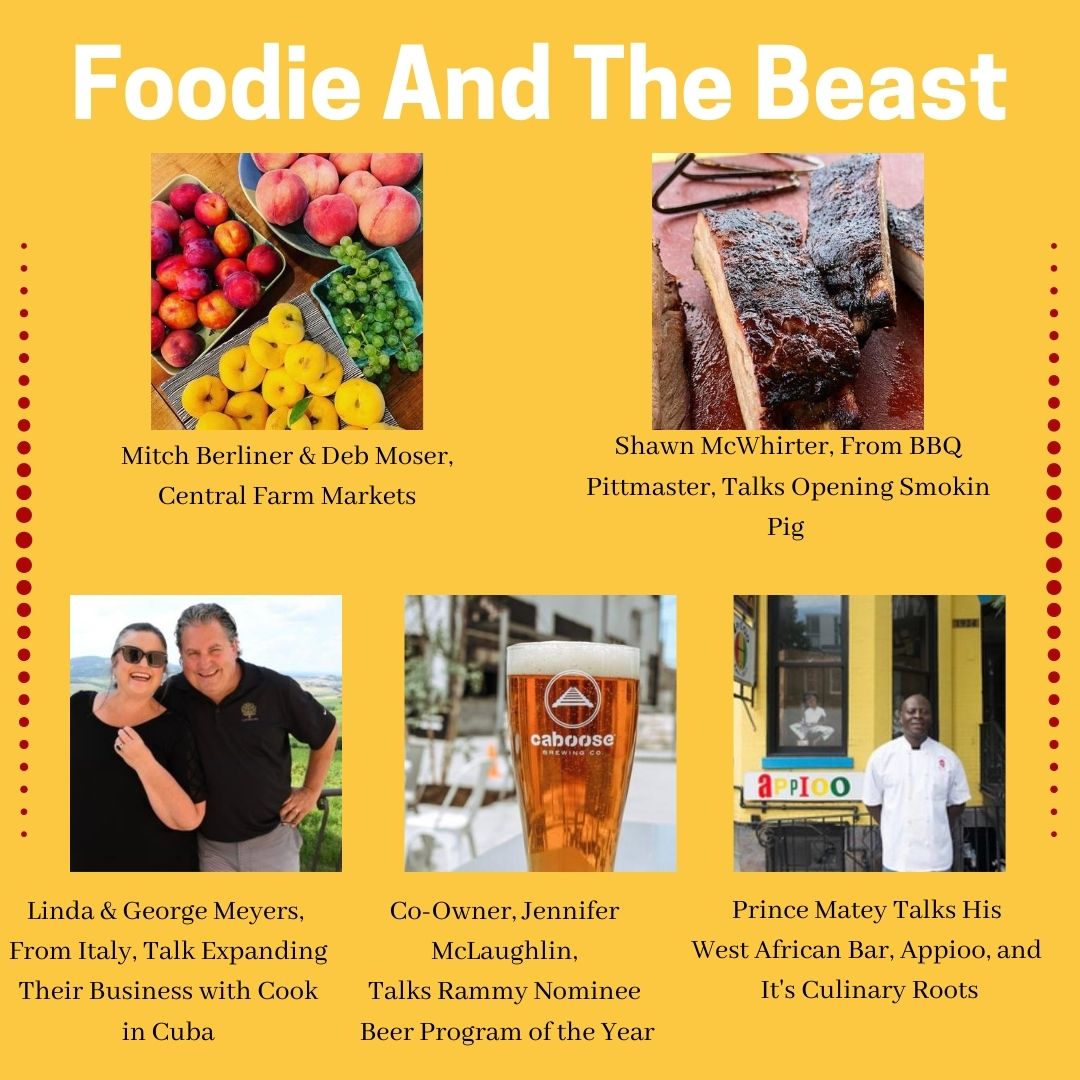 Foodie & The Beast from Home: August 30, 2020
Hard to believe that summer is winding down and here Nycci & David are continuing to do Foodie & The Beast from their bedroom. It should be sexier than it is, but what's important is the content and there we Do. Not. Disappoint.
* This week's show brought back Mitch Berliner for Central Farm Market's weekly "What's at Market" and you know we still have a few really good weeks of summer produce, so stay in the know.
* All Summer long we have been featuring Rammy nominees and this week was no exception. Caboose Brewing co-owner, Jennifer McLaughlin, talked beer production during a pandemic and the RAMMY Nominee for Beer Program of the Year. The Rammy's are on September 20.
* The Nellises love BBQ. I mean like, love it. So, how happy were we to have Pit Master himself, Shawn McWhirter, to walk us through all the BBQ styles he is serving up at his brand new Smokin' Pig.
* Try not to shed tears of jealousy as we talk with Linda & George Meyers who are "stuck" in Italy. The founders of Cook in Tuscany have an immersive cooking school that hosts week-long culinary vacations from their 19-room boutique hotel, La Chiusa, located in the hills of Montefollonico in the Italian countryside.
* Appioo African Bar and Grill, on 9th Street NW, features West African cuisine. Chef/owner Prince Matey discussed his upbringing and how what he learned growing up is executed in his dishes at Appioo Bar and Grill.
Foodie & The Beast are not ready for summer to end -- you will have to take it from us kicking and screaming -- or maybe you could placate us with BBQ.
Listen in for all the details here.