Interested in working with us? links of advertising prices etc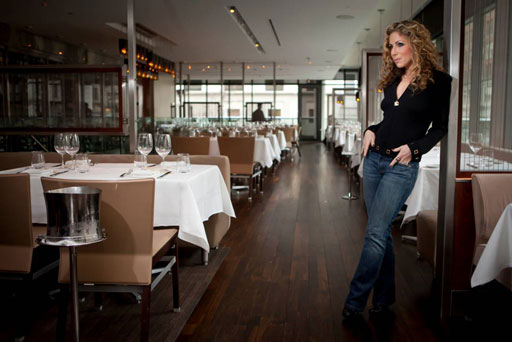 Nycci Nellis:
Founder
One of the DC area's best known and most respected food and wine journalists, Nycci Nellis sits atop a small, dining out/going out, media empire. She is:
Hailed as Greater Washington, D.C.'s "go-to" source for the latest on what's happening across the restaurant and party and scene
Founder and publisher of TheListAreYouOnIt.com (The List), a website with more than 40,000 loyal subscribers that aggregates and always updates the latest in everything happening across the area's food and wine scene. The Washington Post calls The List, "one of the premier resources for all things food and wine in DC and beyond."
A featured, weekly presenter on WTOP 103.5 FM, the DC area's top-rated radio station, and co-host of two, weekly radio shows:
Foodie and the Beast, a one-hour, live, food and wine variety show airing weekly on the 50,000-watt 1500AM since 2008, features a lively mix of celebrities and others from the area's and the nation's restaurant, vineyard, farming, brewing, mixology, seafood and other scenes related to what we eat, how and why. Show guests across the past decade represent a "Who's who" of locally, nationally and internationally celebrated chefs, mixologists, brewmasters, winemakers, food journalists, authors and other luminaries such as Jean-George Vongerichten; Thomas Keller; Wolfgang Puck; Eric Ripert; Rick Bayless; Michael Mina; Michel Richard; Top Chef-testants Spike Mendelsohn, Bryan and Michael Voltaggio and Marjorie Meek Bradley, among many, many more.
Airing globally on FullServiceRadio.org, a live podcast network headquartered in a radio studio in the lobby of DC's ultra-stylish, Line Hotel, is Industry Night with Foodie and the Beast, a weekly, "deep dive" with prominent guests from near and far into a range of subjects impacting the worlds of food, wines, spirits and brews, from sexual harassment in the workplace and start-up entrepreneurship to sustainable seafood, how iconic restaurateurs do their thing, organic farming breakthroughs and … more.
A local, social media leader; her following tops 50,000 on Twitter, Instagram and Facebook.
A respected business and social media consultant to restaurants (e.g., Todd and Ellen Gray's Equinox); dining out-related mobile apps (Blue Cart) and farmers' markets and seafood distributors (Fresh Farm Markets, Congressional Seafood).
Nycci is the official "Restaurant Guru" featured on "The Takeout", a weekly podcast about politics, policy and pop culture hosted by CBS News Chief White House Correspondent Major Garrett in an expanded conversation with a newsmaker. Each episode is recorded over a meal at a Washington, D.C. restaurant.
Aramark is a publicly traded, hospitality and food service company operating major public venues (stadiums, arenas etc.) across America. Aramark, which already provides all hospitality services at DC's Capital One Arena and National's baseball Park, retained Nycci to help its winning bid for the nearly $1 billion. 10-year, DC Convention Center contract.
Additionally, for the past eight years, Nycci has served as a consultant to the annual, Wine & Food Festival annually held at National Harbor, Md., where she curates and emcees the two-day event's live chef demos with such local, celebrity chefs as Rock Harper (a Hell's Kitchen alum); Bryan Voltaggio (Volt, Estuary, Family Meal); Scott Drewno (The Source by Wolfgang Puck); Victor Albisu (Del Campo; Taco Bamba) and Danny Lee (Mandu, Chi-Ko), among many others.
Former brand ambassador for companies you know, such as Celebrity Cruises and for Gloria Ferrer Wines (Sonoma, CA).
A frequent guest on local broadcast and cable TV, presenting "What's happening" updates across the dining out scene and more. And, when top chefs come to town, they come to Nycci to be interviewed. Please click the links below to see her interviews with Wolfgang Puck, Michael Mina, Anthony Bourdain and Eric Ripert.
A close colleague and supporter of the Restaurant Association of Metropolitan Washington (RAMW) and a founding committee member and past chair of the Human Rights Campaign's annual, Chefs for Equality event, now the HRC's single-most successful fundraiser in the local, DC marketplace.
A frequent emcee and judge for local, food/wine/spirits/brews-related events, from celebrity chef competitions to nonprofits' galas.