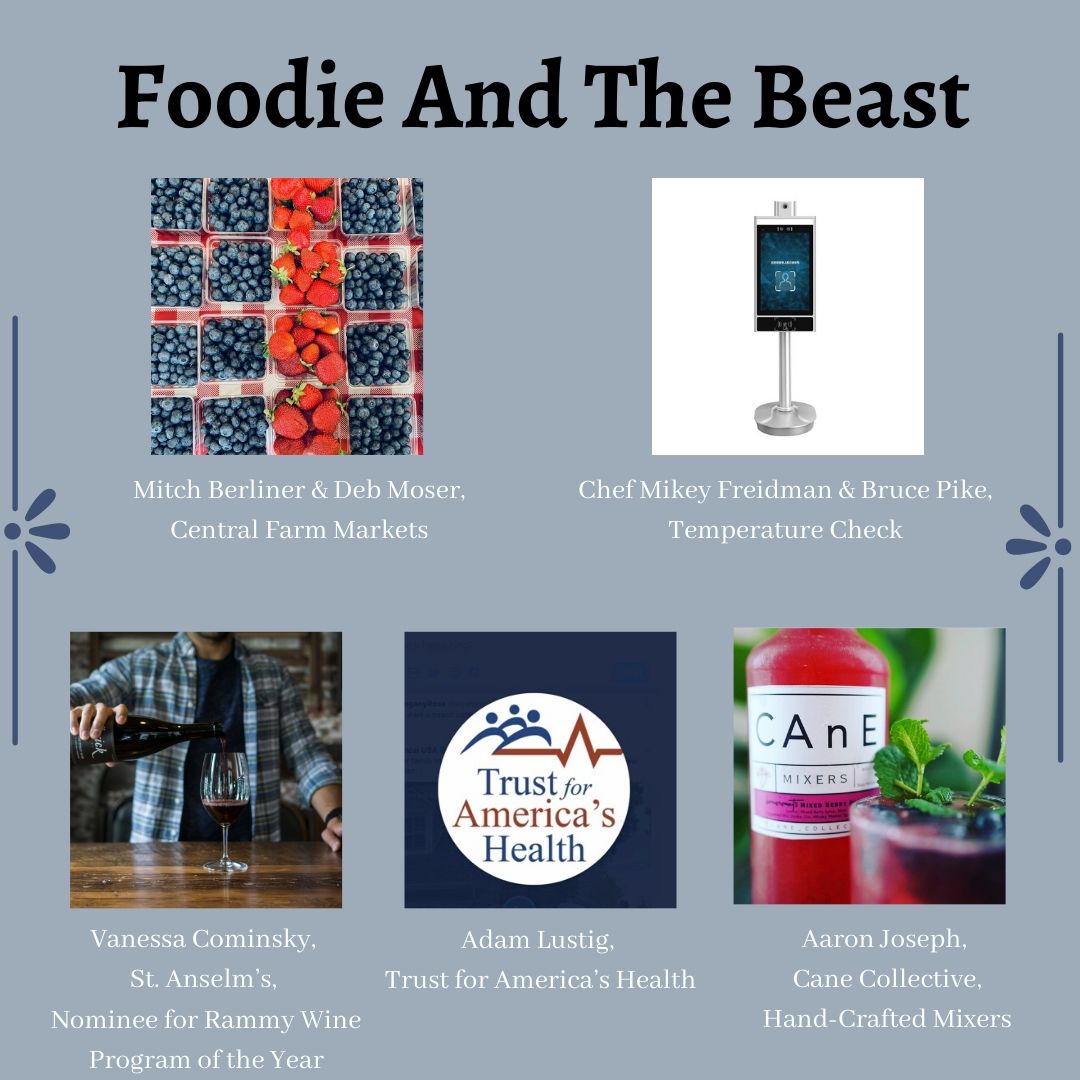 Foodie & The Beast from Home: July 19, 2020
Is it hot in here or is it just us? The only thing that is normal right now, is it's July in the city and that means it is hazy, hot, and humid. What is not normal (other than everything), is that #FoodieAndTheaBeast does not come to you live on Sundays from our food-filled and drink-swilled studio, it comes to you recorded on Saturdays from Nycci and David's bedroom. While we may not all be together in the studio elating and drinking and chatting, thanks to amazing technology we are able to still "gather" amazing guests with incredible information to share. This week we chatted with:
-Vanessa Cominsky, St. Anselm's beverage manager and Rammy Nominee for Wine Program of the Year
-Bruce Pike, CEO of Temperature Check and Red Hen Owner/Chef Mikey Friedman discuss healthy business practices in the time of Covid with Temperature Check.
-School closures, coupled with the economic pressures of the COVID- crisis, are causing children to experience food insecurity at unprecedented rates. Adam Lustig of the Trust for America's Health joins us with insights into the problems and some solutions.
-The Cane Collective is an innovative consulting agency helping spirit companies develop marketing opportunities in the Washington metropolitan area. Aaron Joseph, one of the Cane Collective's founders, joins us to recount its fascinating journey to success and tell us about the unique cocktail mixers now available.
Listen to the full episode here.