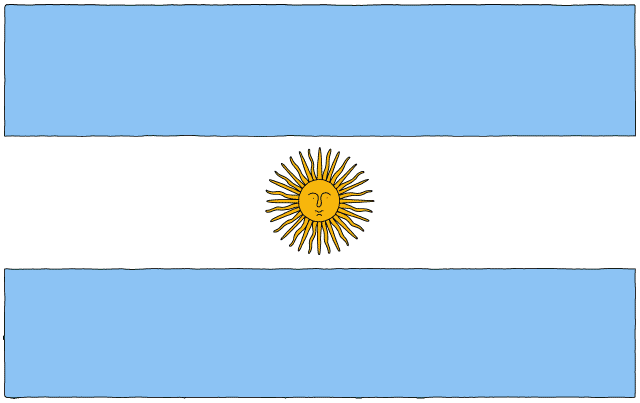 Todos Somos, Somos Uno
Each year, Americans observe National Hispanic Heritage Month from September 15 to October 15, by celebrating the histories, cultures and contributions of American citizens whose ancestors came from Spain, Mexico, the Caribbean, and Central and South America. The day of September 15 is significant because it is the anniversary of independence for Latin American countries Costa Rica, El Salvador, Guatemala, Honduras, and Nicaragua. In addition, Mexico and Chile celebrate their independence days on September 16 and September 18, respectively.
Here in the DMV, there are so many makers & creators that are ready to celebrar y festejar with you:
A Flavorful Journey Through Latin America: Eme Café is celebrating Hispanic Heritage Month with their Hispanic Heritage Month Celebration: A Flavorful Journey Through Latin America. Their menu and cocktail flights will transport you on a gastronomic journey through the heart of Latin culture. Try everything from Chilaquiles en Salsa Roja, Empanadas Bolivianas, and more. 2233 M street; emecafe.com
Let Your Taste buds Migrate (Hispanic Heritage Month Alert): Casa Kantuta celebrates Hispanic Heritage month every Tuesday until October 15th. Lou Bernard, beverage director of Casa Kantuta, put a stellar program together to highlight D.C. Latinx restaurant workers to mark Hispanic Heritage Month by making specialty cocktails representing Latin America throughout the month.
Schedule:
Celebrating Brazil: Sept 19th, Cachaca cocktails by by Steven Ramirez from The Royal.
Celebrating Puerto Rico and El Salvador Sept 26th, guest bartender Jessy Merano representing Puerto Rico & Kantuta's own Kevin Rivas representing El Salvador.
Celebrating Colombia October 3rd, Joe Borrow beverage director of The Royal Representing Colombia, Erin EIV beverage director of Chicken & whiskey & Doi Moi representing Puerto Rico.
October 10th it will be Clint from Silver Lyan & Lou Bernard (Casa Kantuta's beverage director) representing Bolivia.
Voces Latinas: La Cosecha presents VOCES LATINAS, a month-long celebration of DC's Hispanic community through October 15. Events include Tango classes, art classes, salsa socials, and more. Check out the full events calendar here.
A Feast of Pork: In celebration of Hispanic Heritage Month, through October 15, all Cuba Libre Restaurant & Rum Bar guests who purchase the Cuban Pork Roast Feast for Two will receive two complimentary classic desserts of their choice. Choose from three classic dessert options: Arroz con Leche - Cuban rice pudding with candied macadamia nuts, fresh whipped cream, and a vanilla cookie; Cuban Flan - vanilla custard with dulce de leche, fresh whipped cream, and a vanilla cookie; and Tres Leches - vanilla sponge cake soaked in three milks with fresh whipped cream and mocha mousse. 801 9th St. NW; cubalibrerestaurant.com
Mexican Flavors: For Hispanic Heritage Month, Olivia Macaron has released a new Mexican-inspired line of macarons, which celebrates Ana Claudia Lopez's Mexican heritage. New flavors include horchata, Mexican chocolate, hibiscus and the mole macaroon from Vera restaurant. Order here.
NEW: Chef Paola Velez Explores her Afro-Latina Heritage Through Food + Fashion: You may recognize Velez from appearances on the HBO/Max shows "Selena + Chef" and "What Am I Eating" with Zooey Deschanel. She's also an award-winning chef, entrepreneur, community activist and social media star. For Hispanic Heritage Month, she explores her Afro-Latina heritage through food and fashion. At Nordstrom Velez will showcase her famous pecan-plantain sticky buns at the iconic stores' restaurants and e-bars across the country. Velez designed a limited-edition clothing line: a five-piece kitchen workwear collection created for Urban Renewal, UO's in-house brand of repurposed, remade, one-of-a-kind vintage pieces, inspired by restaurant life with a focus on sustainably made apparel. Purchase here.
La Catrina Makes Her Appearance (Día de los Muertos Alert): Serenata is getting into the fall spirit with the "La Catrina," a captivating blend of tradition and innovation. Inspired by the rich history of Dia de los Muertos and the iconic Candy Skull caricatures, this cocktail pays homage to the irreverent spirit of Jose Guadalupe Posada's art. Crafted with Montelobos Espadin Mezcal, Roasted Pumpkin Spice, Amaro y Arroyo Liqueur, Corn Tea, Calendula Petals, and Aquafaba, "La Catrina" harmoniously fuses the essence of corn and garbanzo in a delightful and savory fusion. 1280 4th St NE; serenatadc.com