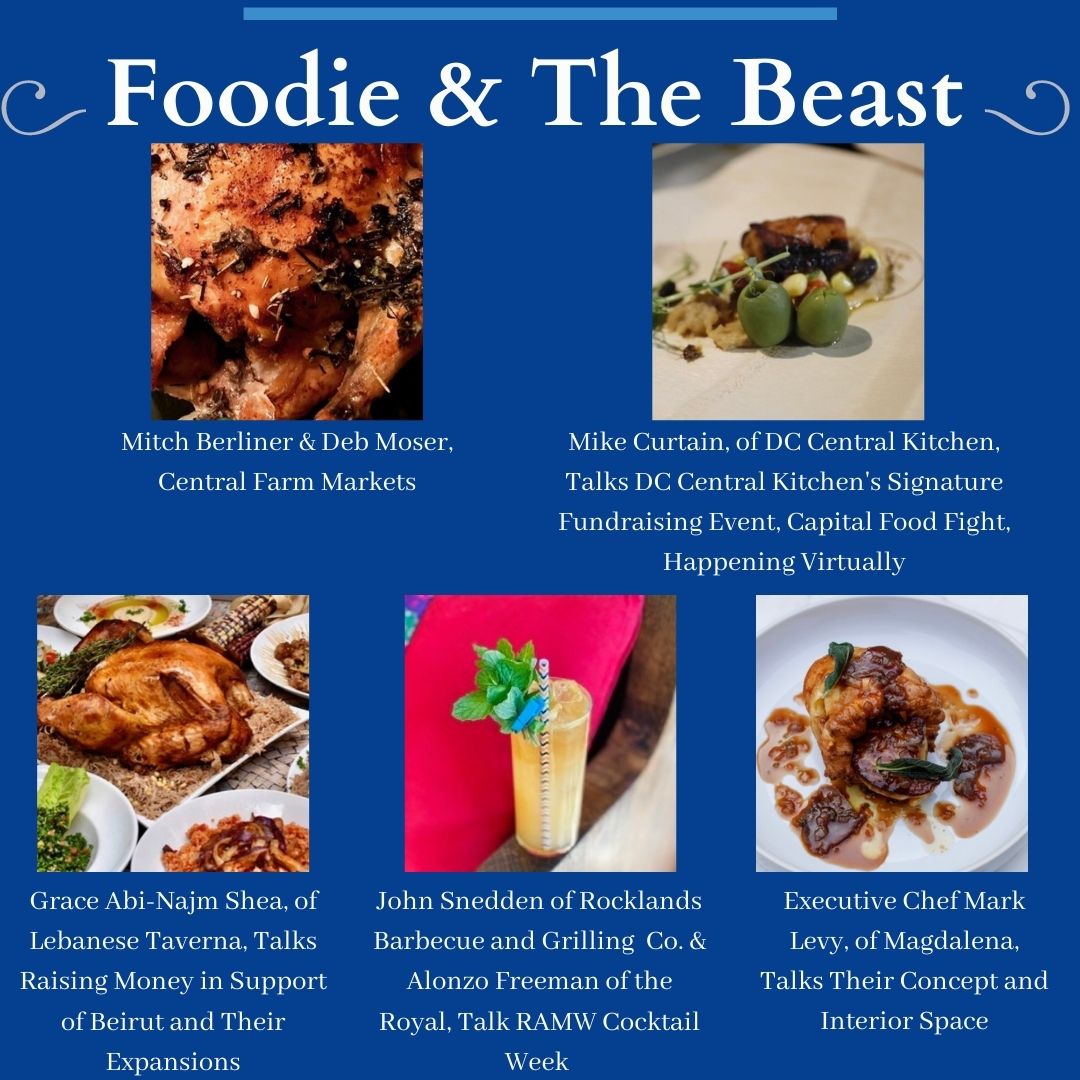 Foodie & The Beast from Home: November 8, 2020
We have to give credit where credit is due. David called it first. As we launched into the recording of Foodie & The Beast on Saturday, David started off the show with an announcement — Joe & Kamala had won. And, as you all know, the official announcement came at 11:20ish. So while on-air the horns starting honking outside our window, phones began blowing up and instant celebrations erupted. But as we say in showbiz, the show must go on! With absolute joy in our hearts we finished recording the show and cheered with each guest.
We celebrated the bounty of fresh, delicious, food and drink offered at Central Farm Markets Thanksgiving and every other day.

Up next were RAMW board member John Sneddon, proprietor of Rocklands Barbeque and Grilling Co., and Alonzo Freeman, bar director of RAMMY award winner, The Royal (for Cocktail Program of the Year) talk about the upcoming, citywide, RAMW Cocktail Week.

Chef Mark Levy, exec chef at the newly christened, Magdalena, a Maryland Bistro in Baltimore's uber chic hotel, The Ivy, joined us with details of the new menu he's just rolled out.

DC Central Kitchen's executive director Mike Curtain, provided details on this year's, Capital Food Fight 2020, still an awesome event, albeit virtual.

And who doesn't love family-owned, Lebanese Taverna's Mediterranean delights? Grace Abi-Najm Shea talked about their spectacularly successful – and still ongoing – efforts to raise money aiding victims of the disastrous explosion that rocked Beirut in August.
So much to toast to. Join us and tune in.