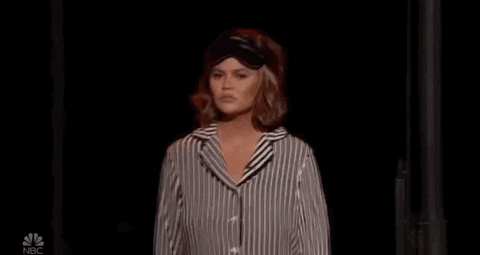 2021 Has Been Rung Out: Let's Greet 2022
.
It's got to be the morning after. However you rung out 2021, plan on welcoming 2022 with an open heart and a clear head. Mediate, take a brisk walk or hike, and meet up for a celebratory brunch. Or you can just continue the party from the night before and start off 2022 drink in hand. No judgement from us, natch ~
**REMINDER - Please call ahead to confirm status of event or offer**

NEW: New Year's Day Specials At Bayou Bakery, Coffee Bar & Eatery
Come to the 11th year of serving "lucky" plates of Hoppin' John ($16). The slow cooked special features black-eyed peas, glazed ham steak, buttery cornbread, and more. Make it a boozy brunch with cocktails all day. Doors will be open from 8:00 a.m. to 4:00 p.m. 1515 N Courthouse Road, Arlington VA; bayoubakeryva.com

Brasserie Liberté New Year's Day Brunch
New Year's Day brunch starts at 9:30 a.m. at Brasserie Liberté. Indulge in Mimosa Kits with a bottle of sparkling wine and seasonal juices for $30. Brunch favorites, such as brioche french toast, beef bourguignon skillet, and lox benedict will be available until 3:45 p.m. with dinner service to follow. 3251 Prospect Street NW; libertedc.com

NEW: New Year's Day A La Carte Brunch At Blue Duck Tavern
On New Year's Day, Blue Duck Tavern and Blue Duck Lounge will offer its award-winning weekend a la carte brunch from 11:30 a.m. to 2:00 p.m. 24th and M Streets NW; blueducktavern.com

NEW: National Bloody Mary Day On New Year's Day At Buffalo & Bergen
Buffalo & Bergen will be toasting the first day of 2022 with the award-winning lox'd & loaded ($19.80). The boozy bloody Mary is garnished with a mini everything bagel stuffed with lox, cream cheese, capers, and red onion. The restaurant will be open at both locations from 8:00 a.m. to 3:00 p.m. 1309 5 Street NW (Union Market) 240 Massachusetts Avenue NE (Capital Hill); buffalobergendc.com

NEW: Hair Of The Cat Brunch On New Year's Day At Calico
On New Year's Day, Calico will nurse hangovers at its "Hair of the Cat" brunch. The backyward bar will serve hangover-style brunch fare link egg-topped tots, breakfast sandwiches, French toast, plus a special mimosa-inspired "catnip" juice box for those who want to continue to party. Brunch is free to attend and the event is from 12:00 a.m. to 8:00 p.m. 50 Blagden Alley NW; calicodc.com

NEW: New Year's Day Bowl Games Brunch At Gerrard Street Kitchen
On New Year's Day, Gerrard Street Kitchen is hosting a New Year's Day Bowl Games Bunch highlighting Chef Ali's bowl specials that include bowl of wings, bowl of shrimp tempura, bowl of fries and bowl of chips. The New Year's Day Bowl Games brunch is on Saturday, January 1 from 11:00 a.m to 3:00 p.m. with football bowl game broadcasts throughout the bar area and beer specials all day. Gerrard Street Kitchen's standard weekend brunch menu will also be available. 1515 Rhode Island Avenue NW thedarcyhotel.com

To-Go NYD Brunch
Chef Jenn Crovato is launching brunch to-go with Jenn's Homemade – her signature line of home-style frozen entrées. Indulge in savory favorites, ready to reheat and serve at home, with dishes like the sumptuous shakshuka ($40, $50 with eggs & bread, serves four to six people), or cozy up with comforting classics like the baked apple french toast ($40, serves four to six). 1310 Kitchen & Bar will also be serving brunch on New Year's Day beginning at 8:00 a.m. 1310 Wisconsin Avenue NW; 1310KitchenDC.com

La Famosa New Year's Day
Chef Joancarlo Parkhurst and the La Famosa team will offer an expansive Puerto Rican feast for at-home celebrations this holiday season. Designed to feed six people, the family-style holiday meal features slow-roasted pernil, pasteles de yucca, arroz con gandules (rice & pigeon peas), mantecaditos and besitos de coco, a 750mL bottle of Coquito, and your choice of vanilla flan or tres leches cake for dessert. Priced at $225, the menu will be available beginning Monday, November 29th through the end of the Christmas season, which traditionally concludes in Puerto Rico on Three Kings Day (Thursday, January 6th). A selection of La Famosa favorites such as savory pastelillos, mofongo, tostones, and more will be sold a la carte in addition to the following holiday menu items. All orders must be placed with seventy-two hours' notice. Orders can be picked up at the restaurant. located at 1300 4th Street SE; exploretock.com/lafamosa

New Year's Day Refresh Brunch At Mandarin Oriental, Washington DC
Start the year off with a healthy brunch and replenish with a selection of Live Pure smoothies. Brunch options include a Belgian waffle station, an omelet station, soups, salads, a carving station, an eggs benedict bowl and more. Tickets are $100 per adult and brunch will be served from 10:00 a.m. to 3:00 p.m. 1330 Maryland Avenue SW; mandarinoriental.com

New Year's Day At Mon Ami Gabi Bethesda
Mon Ami Gabi Bethesda will be open on New Year's Day for dine-in, carryout, and delivery. The regular menu is being served from 11:00 a.m. to 9:00 p.m. monamigabi.com/bethesda

New Year's Day Recovery Juices at Opaline Bar & Brasserie
Opaline Bar & Brasserie is offering recovery juices on Saturday, January 1st for those who may have a little too much merriment on New Year' Eve. Stop by Opaline for breakfast and revive with a choice of three twelve-ounce rejuvenating juices loaded with vitamins and nutrients. The recovery juices will be available from 8:00 a.m. until 12:00 p.m. for $12 each. For those in the mood for additional sustenance, Opaline's menu includes eggs benedict, vegetable skillet, croque madame, yogurt parfait, Opaline waffle and Le Classique pancakes. 806 15th Street, NW; 202.730.8701; opalinedc.com

NEW: New Year's Day Bottomless Brunch At Ottoman Taverna
Ring in the new year with bottomless brunch at Ottoman Taverna. Bottomless brunch includes food, mimosas, tea and coffee for $39.50 per person. 425 I Street NW; ottomantaverna.com

NEW: Brunch at Home from Ted's Bulletin
For those anticipating a lazy New Year's Day spent safely at home, the Ted's Brunch at Home Package and Mimosa & Bloody Mary Kits to pair are the perfect way to ring in 2022 from the comfort of home. Luckily for loyal Ted's fans and brunch lovers alike, the celebrations don't have to end on New Year's Day–Ted's now offers at-home brunch packages daily, so everyday is an excuse for a weekend brunch party. Brunch kits ($50) feed 4-6 people and include scrambled eggs, home fries, meats, pancakes or French toast, and four Ted's tarts. Mimosa and Bloody kits are $36 each. Kits are available from all seven Ted's locations and can be ordered at any time.

All Day Tiki TNT Brunch
Tiki TNT is cheersing to the New Year with an all-day Bartenders Brunch from 12:00 to 6:00 p.m. Raise a glass and make it a boozy, island-inspired brunch with bottomless mimosas ($20), or frozen favorites like the Ocean Lifeguard Truck. Soak it all up with eggs-cellent specials like Thrashers eggs benedict. 1130 Maine Avenue SW; tikitnt.com

New Year's Day At Wildfire
Wildfire will be open for dine-in, carryout, and delivery. Featured menu items includes shrimp and crab bisque, bison meatballs, filet mignon, mushroom-crusted fancy pork chops, and more. Wildfire is open from 11:30 a.m. to 9:30 p.m. Menu & reservations & order to-go.