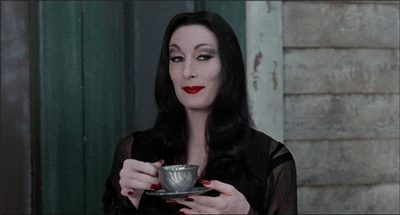 Pinkies Raised - Teatime in the DMV
Tea for two and two for tea….this weather makes us want to curl up with a cuppa. Whether you and your bestie are spilling the ~proverbial~ tea while on the go, or you're looking for a high tea experience to share with the family, we've got you covered~
Frozen Festive Afternoon Tea at The Fairmont: From 1:00 until 3:00 p.m. on December 9, 16, and 23, tea served in the whimsically decorated Loggia, overlooking the holiday lights in the courtyard. Disney's Frozen, performing at the Kennedy Center December 20 to January 21, will provide some festive décor to enhance the ambiance. Children are encouraged to wear Frozen-themed attire. Executive Chef Jordi Gallardo, Executive Sous Chef Jason Rowley and Executive Pastry Chef Claus Olsen's savory and Frozen-themed holiday delights will please palates of all ages. Adults will enjoy Frozen Festive Afternoon Tea with a glass of Champagne, and each child will receive a small Frozen-themed gift alongside children's tea menu items. $90 per person, including a glass of Champagne, and $39 for children. For reservations, please email the hotel directly at [email protected] or call 202.457.5020.
Get Naugh-Tea: Drag Santa Tea at Hank's Dupont: Step into a world of glamour, glitter, and holiday cheer at Drag Santa Tea. Join your favorite kings and queens as they dazzle with fabulous performances. After the show, enjoy cookie decorating and take photos with Drag Santa. $65 per person; Sundays, December 10, and 17 from 2:00 to 4:00 pm. Tickets and more info can be found here.
NEW: Tea with Santa at Hank's Old Town: Parents and children will gather for a memorable performance by either the incredible Abracadabra Alex (December 10th) or the hilarious Great Zucchini (Dec 17th and Dec 23rd), both renowned magicians and entertainers. Santa Claus himself will make a grand entrance to greet the little ones and spread holiday cheer. After the show, guests will enjoy a holiday spread of tea sandwiches and sweets. $65 per person; December 3, 10, 17, and 23, 11:00 am to 1:00 pm. Tickets and more info can be found here.
Holiday Tea at The Hay-Adams: The Hay-Adams is unveiling an expansion of its winter tea experience to include new themes from January through April, and a new, longer season overall. For the remainder of the year, winter tea will have a holiday theme. From January through April, winter tea will become uniquely themed each month: January - wellbeing and rejuvenation; February - love; March - celebrating women; March into April - cherry blossoms. Menu items include the chicken salad and beetroot/ricotta sandwiches, as well as the strawberry shortcake, hazelnut praline choux, and caramel apple eclair, and a variety of black, herbal, and holiday teas. Winter tea is Sundays from 3:00 to 5:00 pm at The Lafayette. $75, or $100 with a glass of Veuve Clicquot; $45 for children's tea. Reservations are required, and can be made by calling 202.638.6600, or via OpenTable.
Le Goûter du Petit Prince at Opaline: On Saturday afternoons through January 6, 2024, enjoy a whimsical tea reflective of the characters in Antoine de Saint-Exupéry's beloved 80 year-old book – Le Petit Prince. French afternoon tea is a magnifique way to celebrate the holidays in French thé tradition, and chef Kevin Lalli has put together a lovely menu featuring all the beloved characters. Menu items include the Prince himself (a cookie), La Rose (macaron by Ladurée), The Sheep (toasted coconut meringue), The Hat (quiche Lorraine), and other sweet and savory delights. Enjoy a selection of loose-leaf Metz teas, Lavazza French Press, and other handcrafted coffee beverages. Parisian-inspired cocktails may be added to the tea experience. 2:00 to 4:00 p.m. $78 per person and $55 for children under 12 years of age, also includes hot chocolate and fruit juice. Reservations must be made at least 24 hours in advance. 202.730.8701; opalinedc.com
NEW: Boozy Tea Service at The Pendry: On Saturday, December 16th The Pendry Washington D.C. will host its first Saturday tea service from 2:00 to 4:00 p.m. Hosted in Bar Pendry, a posh European-style bar located on the first floor of the waterfront hotel, boozy tea service will be offered weekly and is priced at $65 per person exclusive of tax and gratuity. The Pendry's updated take on the classic tea service includes savory and sweet small bites in addition to a sampler of three tea-centric cocktails: a gin-spiked Matcha Fizz, a warming Dirty Chai, and a butterfly pea flower and cognac cocktail aptly named What's The Tea. The bar does not entirely forsake tradition when it comes to the food, as the menu features mushroom & truffle vol au vents, avocado bruschetta toasts, and smoked salmon cucumber crackers in addition to a selection of scones, cakes, and tarts from pastry chef Alexandra "AJ" McMillen Cavallo. Current sweet treats on menu include her pumpkin whoopie pies, a strawberry uzu tart, and maple pecan & vanilla scones. The full menu can be found here and reservations can be made via Open Table.
Afternoon Tea at Quadrant: Seven Reasons Group's upscale cocktail bar and lounge restaurant, Quadrant, is ready to welcome holiday tea-goers with their new afternoon tea menu. The offering features herbal, black, green, oolong, and white tea selections, as well as a tea tower of bites from chefs Enrique Limardo and Mile Montezuma with savory options like a mini quiche and mini caprese danish, sweet options like a passion fruit mousse and dulce de leche mini rolls, apple and pumpkin spice scones, and a selection of jams. Quadrant's Afternoon Tea service is available Saturday & Sunday from 1:30 to 3:30 pm for $80 (including Christmas Eve and NYE). For an additional $25, guests can add on Laurent-Perrior "La Cuvée" champagne. Quadrant is located at The Ritz-Carlton, Washington D.C in West End. dcquadrant.com
Spot of Tea: Spot of Tea's menu centers around its playful bubble tea flavors, and will be rounded out with a full coffee program and light bites such as onigiri. Spot of Tea's mission is to "spread joy with tea." This ethos is reflected in everything they do, from the vibrant ceramic tiles that adorn the space to the vivid drinks that please the eye with bold contrasting colors. The entire drink menu is designed to be delicious on its own or paired with freshly cooked boba. Every drink is made with all natural ingredients and real fruit, unlike the artificial creamers and flavoring syrups that are still used at most boba shops. By default, all drinks are made with oat milk (when applicable) and only lightly sweetened to highlight the ingredients' flavors, but both sweetness and milk choices are customizable. drinkspotoftea.com
Autumn Clock Tower Tea at the Waldorf Astoria: Relish a leisurely afternoon tea experience in Peacock Alley's atrium beneath the iconic Clock Tower. The fall tea will feature tea sandwiches like shaved Virginia ham and fig jam on brioche, maple and vanilla bean scones, and pumpkin cake with cream cheese frosting. Tea selections have also been chosen for the season. The pièce de résistance? Premium Champagne enhancements, where guests can choose from Billecart Salmon Champagne, Piper-Heidsieck Rosé Savage Brut Champagne or Krug Grande Cuvée Brut Champagne. hilton.com