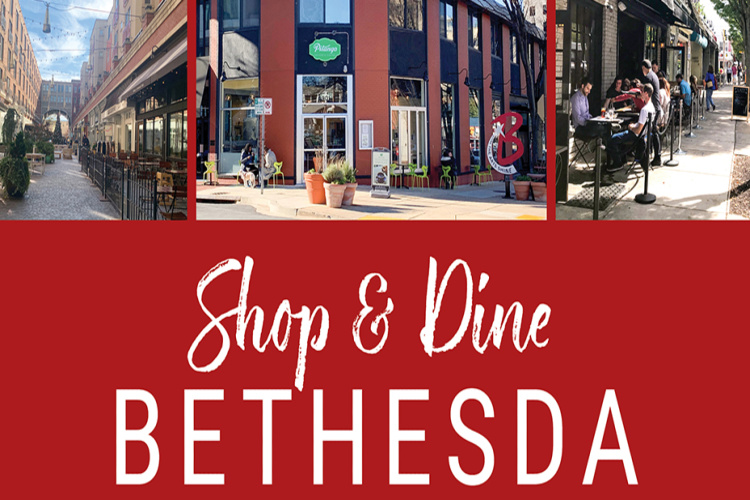 The Perks to Shopping & Dining in Downtown Bethesda
Shopping and dining in Downtown Bethesda now also includes a chance to win a great prize – a $150 Bethesda Bucks Gift Card. The Bethesda Urban Partnership has announced a new promotion that encourages more shopping and dining in Bethesda, as well as supports local businesses. Residents and visitors who spend a minimum of $20 per receipt will have a chance to enter a drawing for a Bethesda Bucks Gift Card valued at $150. Up to three winners per week, from February 1 – 28, 2021, will be selected. Bethesda Bucks can be used at more than 50 participating locations in downtown Bethesda. To participate, shoppers and diners can submit a copy of their $20+ receipts from a Downtown Bethesda restaurant or retailer to

[email protected]

, or tag Bethesda Urban Partnership on Facebook or Instagram in a photo of the receipt. Eligible restaurants and shops can be found at bethesda.org. For more information, visitbethesda.org/bethesda/contest or call 301.215.6660.