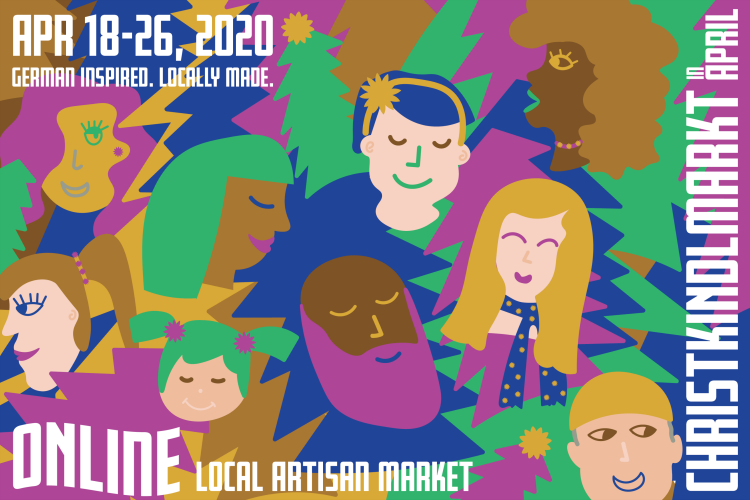 VIRTUAL CHRISTKINDLMARKT IN APRIL AT HEURICH HOUSE
Christkindlmrkt in April, an online local market taking place Saturday, April 18th through Sunday, April 26th, is bringing some holiday cheer to our new indoor lives. Shop products by DC, Maryland, and Virginia artisans just like you do during the museum's annual German-style Christmas market, but this spring, you can do it from the comfort of your living room.
Craftsmanship and entrepreneurship are an important part of the Heurich House Museum's history. The Heurich mansion was built by local artisans in 1894. Each December, the Heurich House Museum curates a 3-day holiday market in its garden, Christkindlmarkt. Inspired by German Christmas markets, the event features over 25 local vendors and includes a tour of the decorated historic house. Christkindlmarkt is the museum's largest annual fundraising event.

For more information and to shop the market, please click here.