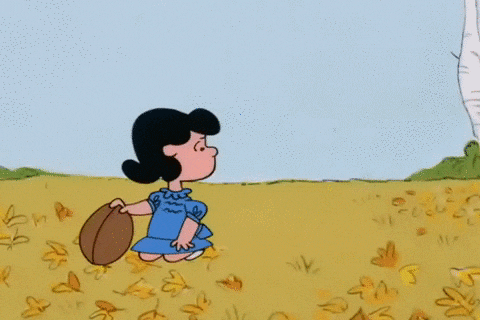 Are You Ready For Some Foot ball?!
.
The game is set: Rams vs Bengals. But do you know where you are watching and what you are eating? Well, we do and so should you. The DC restaurant and bar community is ready to laden your table with all the good from wings and nachos, to sushi and donuts (football shaped of course!) and all the beers, cocktails and zero-proof mixes. Order up:

Al Dente Trays
Cheer on your team with family-style platters from Al Dente. Choose from a tray of Fettuccine Bolognese ($65), Rigatoni with Tomato Sauce ($40), Lasagnette ($85), Meatballs ($52), or Caesar Salad ($40). Trays can be ordered by calling 202.244.2223. Available on Super Bowl Sunday. 3201 New Mexico Avenue NW;
aldentedc.com


NEW: Brightwood Pizza & Bottle Shop By ANXO
This Super Bowl Sunday, Chef Alex is back in the kitchen to bring you some delicious wings. Choose between classic buffalo-style and Korean-style BBQ, available by the pound or in larger two pound orders. Each order comes with celery and your choice of blue cheese or ranch for dipping. All orders must be picked up or placed for delivery by 6:30 p.m. on February 13. 711 Kennedy Street NW; toasttab.com/anxo
NEW: Super Bowl Doughnuts
This Super Bowl Sunday, Astro Doughnuts & Fried Chicken is offering football shaped doughnuts - chocolate glaze filled with vanilla pastry cream ($4.25). Only available on Super Bowl Sunday, February 13th, for pre-order and walk-in. 1308 G Street NW; 1819 7th Street NW; 7511 Leesburg Pike, Falls Church, VA;
astrodoughnuts.com
NEW: Atlas Brew Works Game Day Specials
Atlas Brew Works' Half Street Brewery & Tap Room location is excited to announce game day specials on Sunday, February 13th. For $40 at the door, enjoy all-you-can-drink draft beers and all-you-can-eat slices of Andy's Pizza from kickoff until the end of the game. Upon arrival, pick a team to root for (Cincinnati Bengals or Los Angeles Rams) and winning fans get a celebratory, complimentary shot at the end of the game. This special offering is available for dine-in only. Those looking to watch the game at home can enjoy an array of take-out pairings including a whole cheese pizza and six-pack ($29.99), whole cheese pizza and two six-packs ($39.99), whole cheese pizza and crowler ($24.99), and two whole cheese pizzas and a case of beer ($69.99).
1201 Half Street SE;
atlasbrewworks.com

Ben's Tailgate Chili Bundle And Free Pint With Every Order For The Super Bowl
Get a free pint of chili with every order of this special bundle. The award winning chili's are a must for chili lovers and football lovers. Try the chili con carne or veggie lovers chili. Whether you order a four pack ($54.95) or a six pack ($69.95), you will get one free pint of chili to enjoy. Pick up is available and usually ready within 24 hours of ordering. 1213 U Street NW; halfsmokes.com

Super Bowl Trays from Brasserie Liberte
Indulge in Brasserie Liberte's Super Bowl Sunday trays this game day. Tray choices include, Beef Bourguignon ($84.95); Liberté Classic Burgers ($80) with double patty, caramelized onion jam, pickled red onions, cheddar cheese, bacon-red wine aioli, and olive oil bun; Fettuccine Bolognese ($64.95) with ground beef & pork, tomatoes, fennel seed, garlic, and pecorino cheese; and more. Trays are meant to feed five to seven people. To place a tray order, email [email protected]. Brasserie Liberté is open Monday through Friday from 11:00 a.m. to 10:00 p.m., and Saturday through Sunday from 9:30 a.m. to 10:00 p.m. Trays are available for pick-up on Sunday, February 13th. Trays and add-ons are priced individually. 3251 Prospect Street NW; libertedc.com

NEW: Super Bowl Game Day Party Packs From Calico
Calico is offering two ways to celebrate the Super Bowl this year. You can join the on-site viewing party on its spacious open-air heated patio and breezy indoor bar or you can take home game day party packs filled with tomato pies, giant juice boxes, cheeseburger pizzas and more. The home-party pack can be ordered now through February 12 with pick-up on February 13. The on-site watching party starts at 2:00 p.m. 50 Blagden Alley NW; (pre-order packages; reservation)

NEW: Carmine's Super Big Carry-Out Platter
Carmine's, the family-style eatery in Penn Quarter, known for large platters of Southern Italian dishes, will offer a super-sized platter of Hero sandwiches for Super Bowl Sunday parties. Designed for carry-out orders, the platters, priced at $300, will serve fifteen people and include a choice of a salad and a selection of hero sandwiches. 425 7th Street NW; 202.737.7770; carminesNYC.com

NEW: ChiKo Super Bowl Specials
ChiKo is upping their Super Bowl specials this year, and offering not only their double-fried party wing bucket but also the option to add on two bulgogi hoagies and a variety of pickles. ChiKo sells out of wings every year so pre-order now. The Super Bowl specials include the Super Bowl Party Pack ($75) and the ChiKo Wing Box ($40). Pickup only and available at all four locations. Pre-order by Friday, February 11th at 5:00 p.m. Pickups on Sunday February 13th after 4:00 p.m. 423 8th Street SE; 2029 P Street NW; 7280 Woodmont Avenue, Bethesda, MD; 4040 Campbell Avenue, Arlington, VA; mychiko.com/order-online

NEW: Fainting Goat's Super-Bowl-At-Home "Game Day Party Packs"
For those who plan on watching the big game at home this year, U Street neighborhood tavern Fainting Goat is taking care of Super Bowl party prep with two curated "Game Day Party Packs" stocked with bar pies, fried snacks and sweets. The Goat's two game day party packs feed groups of 2 to 4, and come with their popular new Bar Pies (personal-size pizzas), plus fried snacks such as crispy arancini, mozzarella bites, hand-battered chicken tenders, and brownie bites for dessert. Order by February 12 at 5:00 p.m. for pick up February 13 from 4:00 p.m. to 7:00 p.m. 1330 U Street NW; exploretock.com/thefaintinggoat

NEW: Super Bowl Sunday at Fairmont Washington
Fairmont Washington, D.C., Georgetown is ready for the the Big Game on February 13th. Starting at 2:00 p.m., guests gathering in Fairmont's Lobby and Loggia Lounge will quickly get into the spirit of the 56th Super Bowl. Big screens will provide ample viewing as the National Football Conference champion Los Angeles Rams face the American Football Conference champion Cincinnati Bengals. Executive Chef Jordi Gallardo is whipping up his best stadium fare and beer specials will be available for all. Some food specials include Big Game Day Buffalo chicken wings ($17), D.C. flatbread ($18), Maryland crab slider trio ($22), and the Super Burger ($23). Beer specials, for those enjoying Executive Chef Gallardo's stadium fare, includes $7 draft beer and assorted beer buckets - four twelve-ounce cans for $20. 2401 M Street NW; fairmont.com/washington

FedWings for Super Bowl Sunday
If you're looking for Super Bowl grub, look no further than DC's one stop wing shop from the BBQ masters behind fan favorite Federalist Pig, FedWings. The local pickup and delivery concept brings fresh, never frozen, twenty-four hour dry brined, smoked and flash fried wings to the DC's wing-loving community. Cooking up wings seasoned with a special blend of spices, topped with house-made dipping sauces and served with can't miss sides, FedWings offers an all-in-one game day meal fit for one, or the whole team. Whether you're watching the NFL Conference Championship on Sunday night or the Wizards on Tuesday, FedWings has you covered with all the game day grub, from premium wings, tenders and combo meals to sides and desserts. You can opt for pick-up or get wings delivered via Doordash or UberEats from any of the seven Federalist Pig Locations in the DC/VA area (Dupont Circle, 14th Street, Merrifield, Reston, Ballston, Gaithersburg, Bethesda). fedwings.com

NEW: Game Day Special Menus From Founding Farmers Restaurant Group
You can order hot, ready-to-eat, guest-favorite snacks in special larger portions for you to enjoy at home with your family and friends. Menu items include brick oven pretzels, fried green tomato bites, garlic black pepper wings, Southern fried chicken tenders, and more. Pre-order now for pick up on February 13. Multiple locations; wearefoundingfarmers.com

Burgers At The Bowl from Ghostburger
The newly launched pop-up inside Taqueria Las Gemelas is offering a $65 Super Bowl Pack at Ghostburger Northeast. The package will include 2 Ghostburger Doubles, 2 Hamburguesa Doubles, 2 Fries, 2 Carnitas Nachos, and 4 Chocolate Chip Brown Butter Cookies, with the option to add on a 750ml bottle of Mayahuels, Margaritas, or Jamo Bucks for $33 (serves 4). Serves four. Delivery or takeout. For more information, visit ghostburgerdc.com

Super Bowl Buffalo Specials For The Super Bowl From HipCityVeg
HipCityVeg, known for its plant-based takes on American Favorites, introduces two new buffalo menu items: the crispy buffalo bleu sandwich and the crispy buffalo chick'n salad. Orders can be placed now. Multiple locations; hipcityveg.com

NEW: Jack Rose Dining Saloon Celebrates Super Bowl LVI
Whether you're watching the Big Game at the bar or at home, award-winning Adams Morgan bar Jack Rose Dining Saloon is offering game-day feasts of wings, football snacks, craft brews, hot cocktails for takeout, and a rooftop party on Sunday, February 13th. Opt for the ticketed all-you-can-eat-and-drink viewing party ($75 per person) on their heated rooftop terrace, or take-home Super Bowl Supply Packs stocked with wings, BBQ, chili, snacks, and large-format hot cocktails for an at-home Big Game party. The viewing party guarantees attendees a seat in view of the TVs, plus endless wings (in flavors such as whiskey, cajun dry rub, carolina bbq, garlic truffle parmesan and buffalo), all-you-can-drink beer (a selection of house favorites including Maine Lunch IPA and Flying Dog Numero Uno) and unlimited hot spiced chai-der, plus a an appetizer menu of football favorite" will also be available a la carte, such as chili cheese fries, Carolina pulled pork sliders, and more. The heated, weather-proof rooftop will be open starting at 4:00 p.m. and the party will go until 10:00 p.m. For those who prefer to watch the big game from the comforts of their own home, Jack Rose has curated a Super Bowl Supply Pack that serves six to eight people ($139). Super Bowl Supply Packs can be pre-ordered via Tock, now through February 11th, with pickups on February 13th between 2:00 and 5:30 p.m. 2007 18th Street NW; jackrosediningsaloon.com

Are You Ready For Some Football?
Lebanese Taverna is taking the work out of Super Bowl party prep with their Game Day Package. Feast on a selection of Lebanese bites, perfect to cheer on your favorite team, including camel wings, kibbeh, shawarma sliders, hommus, tzatziki, garlic sauce, and pita bread. Available for pick-up at the Tysons Corner, Westover, Woodley Park, Pentagon Row, and Baltimore restaurant locations on February 13th. All food will be prepared ready to reheat at your convenience. If you would like food hot, please make a note in the comments section when placing your order. Choose from the Lebanese Party Package for three to four ($75), Lebanese Party Package for six to eight ($150), Football Cupcakes ($18), drinks to-go, family meals, extras, and more. giftrocker.com

NEW: Spicy Fish N' Chicken Mix Super Bowl Special From Lefty's Spices
Lefty's legendary Fish N' Chicken Mix fry batter adds some Southern flair to any meal and is the ultimate spicy addition to your Super Bowl feast. The bold flavors marry perfectly with poultry, pork, seafood, and vegetables for a drool-worthy bite. Priced at $5.99 for 16oz and $14.99 for 3 lbs. Delivery; leftyspices.com

Super Bowl Package from Lena's
Lena's Wood-Fired Pizza & Tap's Big Game Bites package includes a party size of their popular spinach-artichoke dip with crostini, a dozen garlic-parmesan wings with calabrese-ranch dip, and six meatball sliders, all for $50. You can also add a few growlers of beer or bottles of half-off wine to your order. 401 E Braddock Road, Alexandria, VA; lenaswoodfire.com

NEW: Maketto Super Bowl Party Platters
Super Bowl Sunday is just around the corner and Chef Erik Bruner-Yang of Maketto has teamed up with chefs Marcelle Afram (Shababi) and Peter Prime (Cane) for special Super Bowl Sunday Party Platters for your football party. Customize your platter and buid your own Super Bowl Party Platter that serves four to six ($85). Choose three options from choices like twenty wings with special sauces by all three chefs (GF), jerk lo mein, spicy tomato dip with stewed tomatoes, charred chilies, onion, and more. Available for pick up on Sunday Feb 13th until 6:00 p.m. only. 1351 H Street NE; maketto.square.site

Super Bowl Special At Mon Ami Gabi – Reston
Head to Mon Ami Gabi wearing your favorite football team's fan gear and you'll receive a gift card equal to the price of your meal (minus tax and gratuity) to use on a future visit. Enjoy sparkling brunch cocktails alongside sweet and savory brunch favorites like the crème Brulé French toast, the classic eggs benedict, and more. Come by from rom 10:00 a.m. to 4:00 p.m. 11950 Democracy Drive, Reston VA; monamigabi.com; (Menu)

NEW: Super Bowl Packages from Money Muscle BBQ
Chef Ed Reavis' Regional BBQ food truck, Money Muscle BBQ, will offer special Super Bowl packages perfect for at-home viewing and celebrations. You have the choice of four platters that feature BBQ favorites including BBQ pork ribs, Texas brisket, Carolina pulled pork, and BBQ dry rub wings served alongside classic sides such as mac & cheese and skillet cornbread. The game-day packages include the Super Bowl Family Meal that serves four to six ($165), Go Big & Stay Home that serves two to four ($120), Chicken Wing Sampler Platter with twenty wings total ($65), and the BBQ Sampler Platter for two ($70). The Super Bowl specials are available for pre-order until Friday, February 11th at 12:00 p.m., and will be available for pick-up and delivery on Sunday, February 13th between 5:00 and 7:00 p.m. at All Set Restaurant. 8630 Fenton Street, Plaza 5, Silver Spring, MD; super-bowl-big-game-specials-2022

Super Bowl Provisions
Your Super Bowl gathering may look different again this year, but Neighborhood Provisions has everything you need for your watch party, large or small. Make it easy by choosing one of their Pick Six Appetizer Sampler and a Beverage Bucket, and they'll do all of the work for you. Or choose your own menu of Chef-prepared appetizers adding multiples for big groups of potato skins, wings, Buffalo chicken dip, and more. To drink, they've got large format cocktails and their unbeatable selection of craft beer. Menu items sold a la carte. Available for pick up or delivery on Saturday, February 12th and Sunday, February 13th. nrgprovisions.com/superbowl

Super Bowl Packages From Nobu DC
Nobu DC is ready for fans on both sides of the ball with amazing catering boxes, such as the huge taco party box, crispy rice party box, Unami wings platter and Nigiri and maki platters. Order now for pick up Sunday February 13. 2525 M Street NW; exploretock.com

Super Bowl Specials from Ottoman Taverna
Ottoman Taverna offers platters of their signature cold mezzes, hot mezzes, kebabs and desserts. Cheer your team on with a tray of hummus, tray of potato cakes with feta cheese, tray of lamb chops and more. Pair your trays with a 6-pack of Efes beer for $15. Trays can be ordered by calling 202.847.0389. 425 I Street NW; ottomantaverna.com

NEW: Your Super Bowl Italiano Spread
Chef Mike Friedman and team at All-Purpose Pizzeria have your game day eats covered with a supersized Party Caesar that serves six (or a few really enthusiastic Caesar salad fans), Fried Chicken Wing Platters (Italian-style, of course), Tony's Grandma Pie (eight thick slices of focaccia-style Sicilian pizza), their epic AP Party Sub, and more. All-Purpose Shaw's Super Bowl Italiano menu is here to keep you noshing through the big game – and don't forget to add on their Spaghett Drink special, which gets you everything you need to assemble a beer spritz for the ages (a six-pack of Miller High Life, Aperol & Lemon). The game day menu is available for pick up only from the Shaw pizzeria location from 2:00 to 5:00 p.m. on Sunday, February 13th. Email [email protected] to secure your feast. 1250 9th Street NW; Super Bowl Italiano Menu

NEW: Red Apron Super Bowl Specials
The butcher case will be locked and loaded for all of your Super Bowl needs. When you drop by and stock up on your crushable crispy beers and IPAs, check out the stacked case featuring specials galore. Enjoy the Super Bowl sausage pack ($30), smoked pulled pork ($13 per pound), and chicken wings ($8 per pound). This special is available from February 10 through February 13. Multiple Locations; redapronbutchery.com

Catered Super Bowl Sunday From RPM Italian
Score a touchdown with some of the bite size fan favorites. Elevate your game day spread with your choice of platters. Featured platters include chicken parmesan sliders, prime beef sliders, crispy truffle chicken, and more. You can also add desserts. Platters range from $24 to $70 on February 13. 650 K Street NW; exploretock.com

Stellina's Italian Spread To Pick-Up For The Super Bowl
Stellina's Italian-spread for the big game features your choice of one pizza, a dozen Italian-style chicken wings and a six pack of Manabrea beer ($42) or your choice of two pizzas, one dozen Italian-style chicken wings, and a bottle of prosecco ($70). You can also order one dozen Italian-style chicken wings with cacio e pepe dipping sauce ($18). Order online for pick-up on February 13. Multiple Locations; stellinapizzeria.com

NEW: Super Bowl Snackin' Box From Stemple Creek Ranch
Stemple Creek Ranch curated the ultimate variety pack sure to please all your hungry fans with full rack beef back ribs, carne asada, jalapeno cheddar sausage, classic hot dogs, and more. When you order this box, you score a free teriyaki jerky and a free sweet and spicy jerky. The Super Bowl Snakin' Box is $185 and you can order now. Delivery; stemplecreek.com/shop

Summer House Santa Monica Super Bowl Sunday Brunch
On Sunday, February 13th, dine in your favorite football fan gear for brunch at Summer House Santa Monica and take home a gift card equal to the price of your meal to be used at a later date. Dine-in 9:00 a.m. to 3:00 p.m. 11825 Grand Park Avenue, North Bethesda, MD; summerhousesm.com

The Big Game Platter At Taco Bamba For The Super Bowl
For Super Bowl LVI, Chef Victor Albisu's beloved taqueria, Taco Bamba, is offering the big game platter from all of its locations now through Super Bowl Sunday. Serving three to four, the $75 platter includes 18 Bamba wings with cotija poblano ranch, a nacho set, 8 oz each queso, guacamole, pickled jalapeño, pico de gallo, and crema, and a 16 oz choice of salsa. Order now through February 13th. Multiple locations; tacobamba.com

Ted's Bulletin BIG Game Package
Game Day is all about BIG flavors, BIG portions, and BIG celebrations. Get all three when you order Ted's Bulletin's Big Game Package. Feed the family with ten hand-breaded jumbo size chicken tenders, mac & cheese, two orders of loaded tots, stovetop chili with buttered cornbread, and mixed green salad. tedsbulletin.com