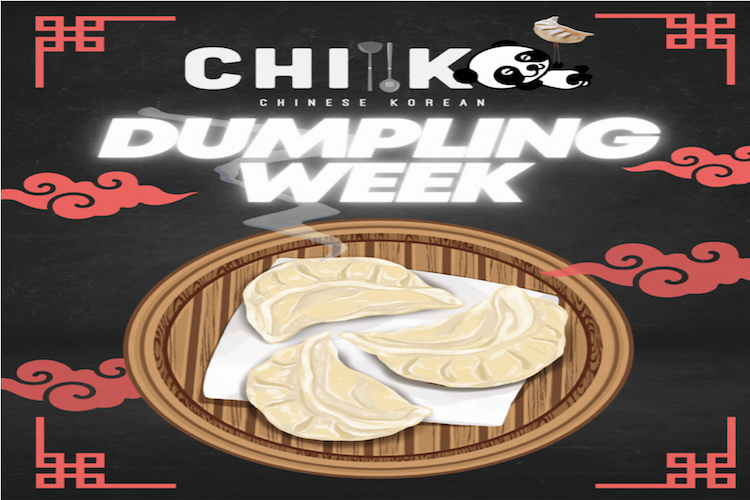 ChiKo's Dumpling Week
March 13,2023 – March 19,2023

all-day
ChiKo
Multiple Locations
ChiKo's Dumpling Week is a week-long celebration of all things dumpling that takes place Monday, March 13th until Sunday, March 19th at all ChiKo locations. The week will feature an incredible line-up of specials to fulfill all your dumpling dreams. To order or for more information, click here.

The Dumpling Week Specials are as follows:
Monday, March 13th: The $58 Dumpling Tasting Box (Chinese Sausage & Gulf Shrimp, Chicken Wonton in Roasted Chicken Broth, Fried Yachae Mandu, Shrimp & Scallop Siu Mai, Classic Pork & Chive).
Tuesday, March 14th: Pie Day ($7, Fried Apple Dumpling Hand Made Pie with Vanilla Glaze).
Wednesday, March 15th: Guest Chef Dumpling (Chef Will Fung of Think Food Group. Part of proceeds will be donated to World Central Kitchen).
Thursday, March 16th: Fire Chicken Dumpling ($12).
Friday, March 17th: Dumplings of the World ($15, Irish Stew with Guinness Braised Short Rib & Herb Drop Dumplings).
Saturday, March 18th: Korean BBQ Beef Dumpling ($13).
Sunday, March 19th: Crab Rangoon ($14).