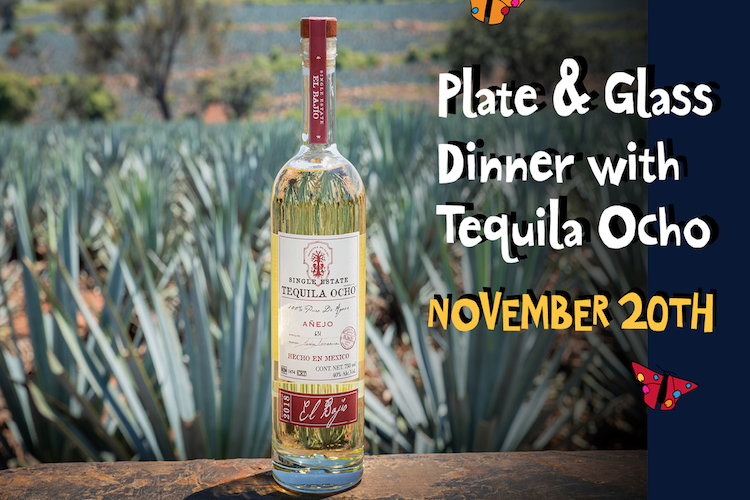 Plate & Glass Dinner with Tequila Ocho at Oyamel Cocina Mexicana
November 20,2023 – November 20,2023

all-day
Oyamel Cocina Mexicana
401 7th Street NW
Celebrate friendsgiving, Oyamel style. Oyamel and Tequila Ocho welcome you for an exclusive evening celebrating the history and terroir of your favorite agave spirit. Chef Omar Rodriguez will prepare five courses of Mexican dishes to accompany curated cocktails and spirit tastings from Tequila Ocho. From Blanco to Extra Añejo, you'll experience tequila's breadth of flavor and versatility, with some special surprises along the way.
Plus, the Tequila Ocho team will share the story behind their single estate tequila, and the Camarena family, who are one of the few to still produce their tequila the slow, artisanal way.
Ticket price includes a welcome drink, and five course meal with cocktail and spirit pairings. Tickets cost $95 per person. To purchase a ticket, click here.