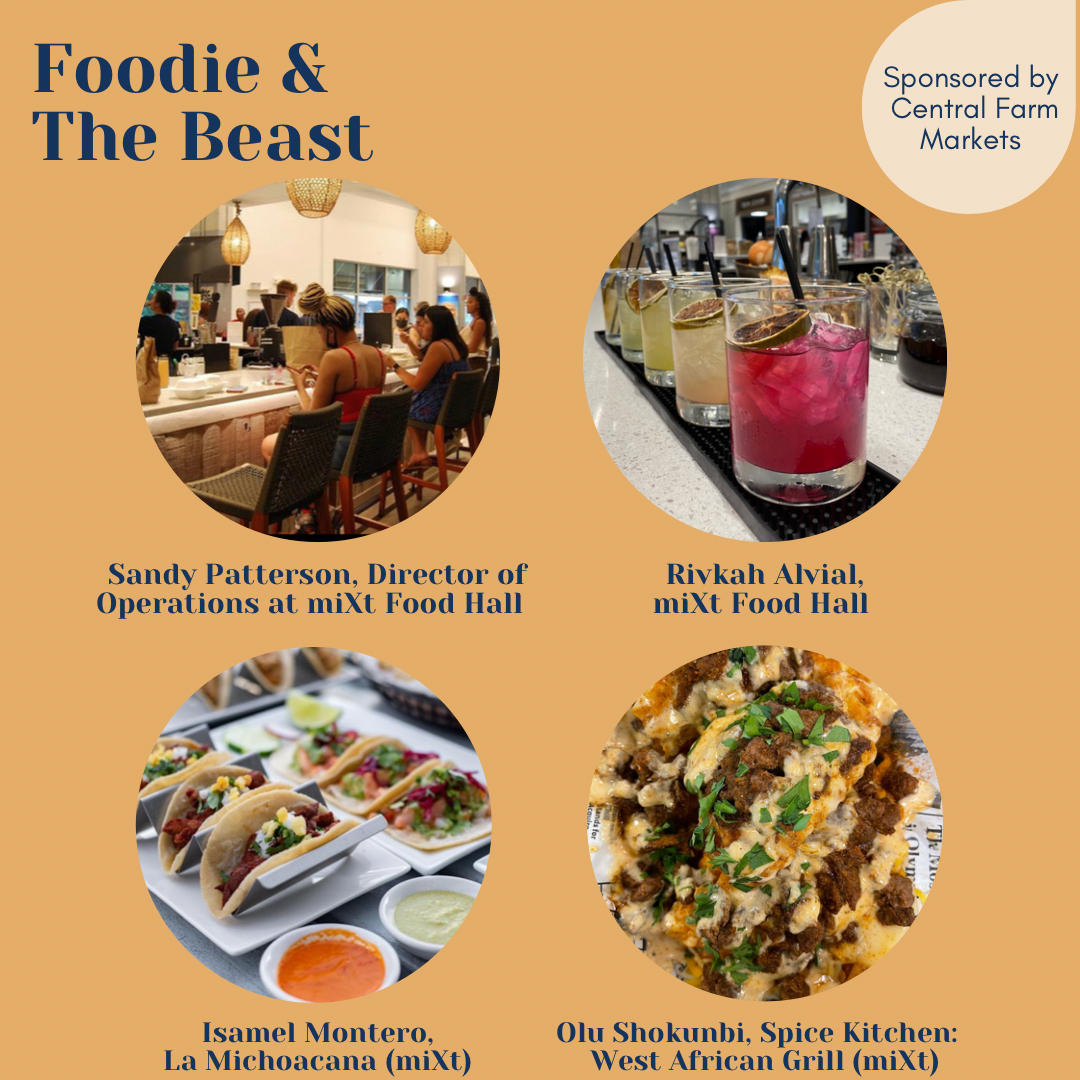 Foodie & The Beast: All Mixt Up: August 28, 2022
It's all Mixt up! Not really - the culinary/cocktail experience food hall, Mixt, took over the #FoodieAndTheBeast studio:
- Mixt's Director of Operations (& old friend) Sandy Patterson overviews curation & programming
- Rivkah Alvial, aka Bar Boss, shakes perfect pairings of food/drink.
- Chef Isamel Montero launched La Michoacana, he & his family whip up tacos, burritos, quesadillas, ++
- Olu Shokunbi, head chef/founder of the Spice Kitchen, a West African Grill, is turning Nigerian cuisine into an American household go-to
Listen live every Sunday at 11AM/ on 1500AM or
click here for the full episode
.