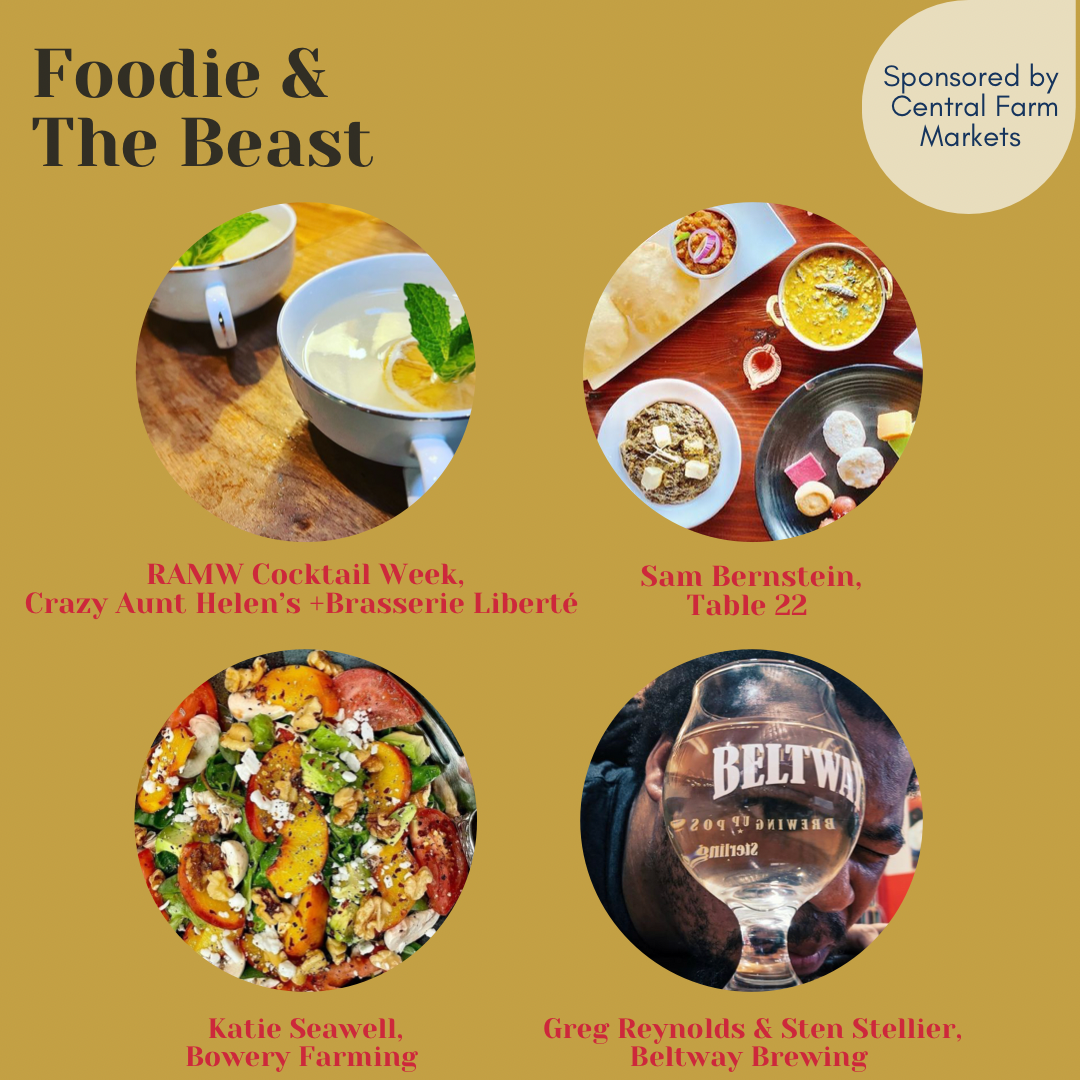 Foodie & The Beast: Farm to Home Reimagined: November, 14, 2021
As we do every Sunday, David and Nycci gathered a true variety of movers and shakers (literally) in the hospitality and foos space. ICYMI:
-There was a whole lotta shaking going on thanks to RAMW's upcoming cocktail week. Crazy Aunt Helen's Shane Mayson & Matthew Cockrell of Brasserie Liberté poured us a preview
-Last call for Turkey says Mitch Berliner of Central Farm Markets
-Sam Bernstein chatted creating restaurant subscriptions through his Table 22
-The future of vertical farming is the future. We learned so much from Katie Seawell of Bowery Farming
-Give the gift of beer with your own label. Greg Reynolds & Sten Sellier Beltway Brewing had lots of good ideas
Every week, so much to take in. Good thing you can stay current by clicking here - you can subscribe too!