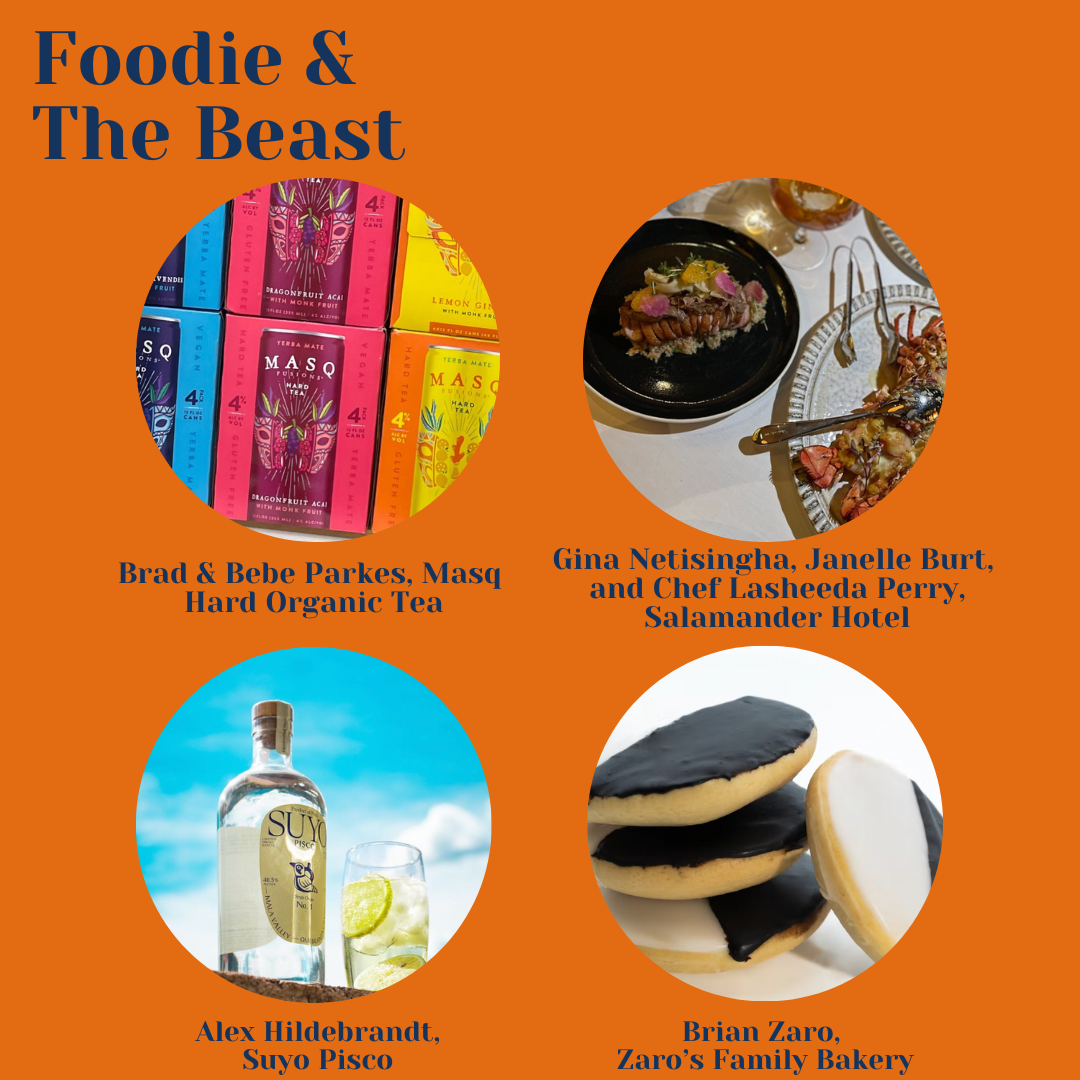 FOODIE & THE BEAST: FEBRUARY 19TH, 2023
Letting some good times roll on Foodie And The Beast:
Brad & BeBe Parkes created Masq, hard organic teas & hard coconut waters. Masq was built for people who like to live an active lifestyle, and enjoy drinking with friends but also care about the ingredients that they are putting into their bodies.
The new Salamander Hotel Washington DC, offers a top-of-the-hospitality-food-chain, luxe experience. The hotel's Assistant Director of Food & Beverage, Gina Netisingha, Marketing Manager Janelle Burt & visiting Celebrity Pastry Chef Lasheeda Perry talk exciting new activations
SUYO is dedicated to discovering small-batch producers in Peru and introducing their Pisco to the world. Company cofounder Alex Hildebrandt joins us with the tastes and talk of SUYO Pisco.
Fourth Generation owner of Zaro's Family Bakery, Brian Zaro is celebrating 95 years of Zaro's Family Bakery celebrate a new line of Black & White's, a twist on a classic New York dessert.
11AM on 1500AM or
here