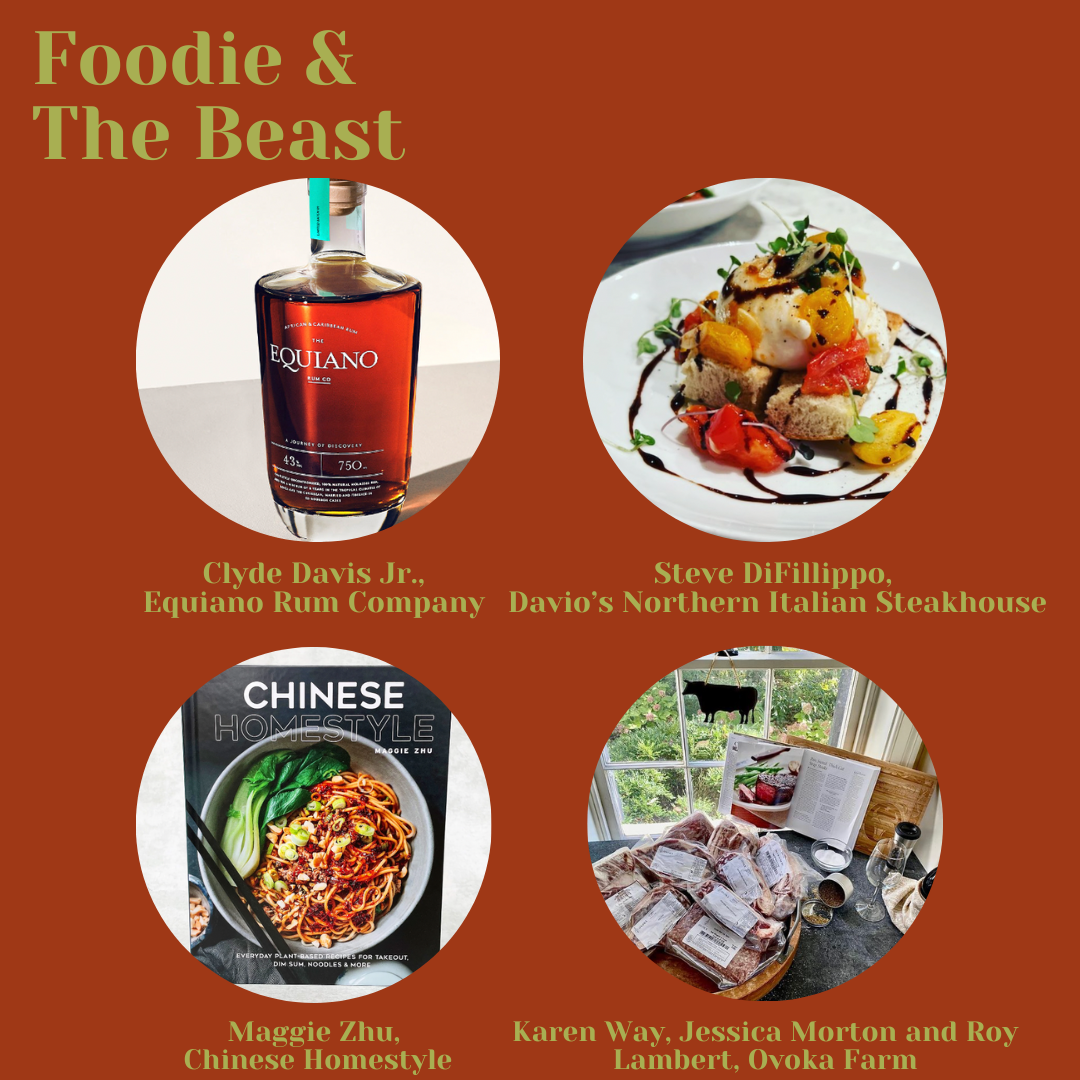 FOODIE & THE BEAST: FEBRUARY 5TH, 2023
All The February Feels From Sunday's #FoodieAndTheBeast. David & Nycci were joined by:
-It's been a minute since Clyde Davis Jr. joined us in air but he is back and pouring Equiano Rum Company
-Steve DiFillippo is the Chef and Owner of Davio's Italian Steakhouse. They started in Boston and now in Reston
-Chinese Homestyle Cooking made easy and Plant-Based with Maggie Zhu
-Ovoka Farm's Karen Way & Roy Lambert talk pastured raised cattle and the end product F-1 beef — 50/50 Angus + Wagyu
Tune in at 11AM on 1500Am or click here.
Never miss a morsel — #Subscribe