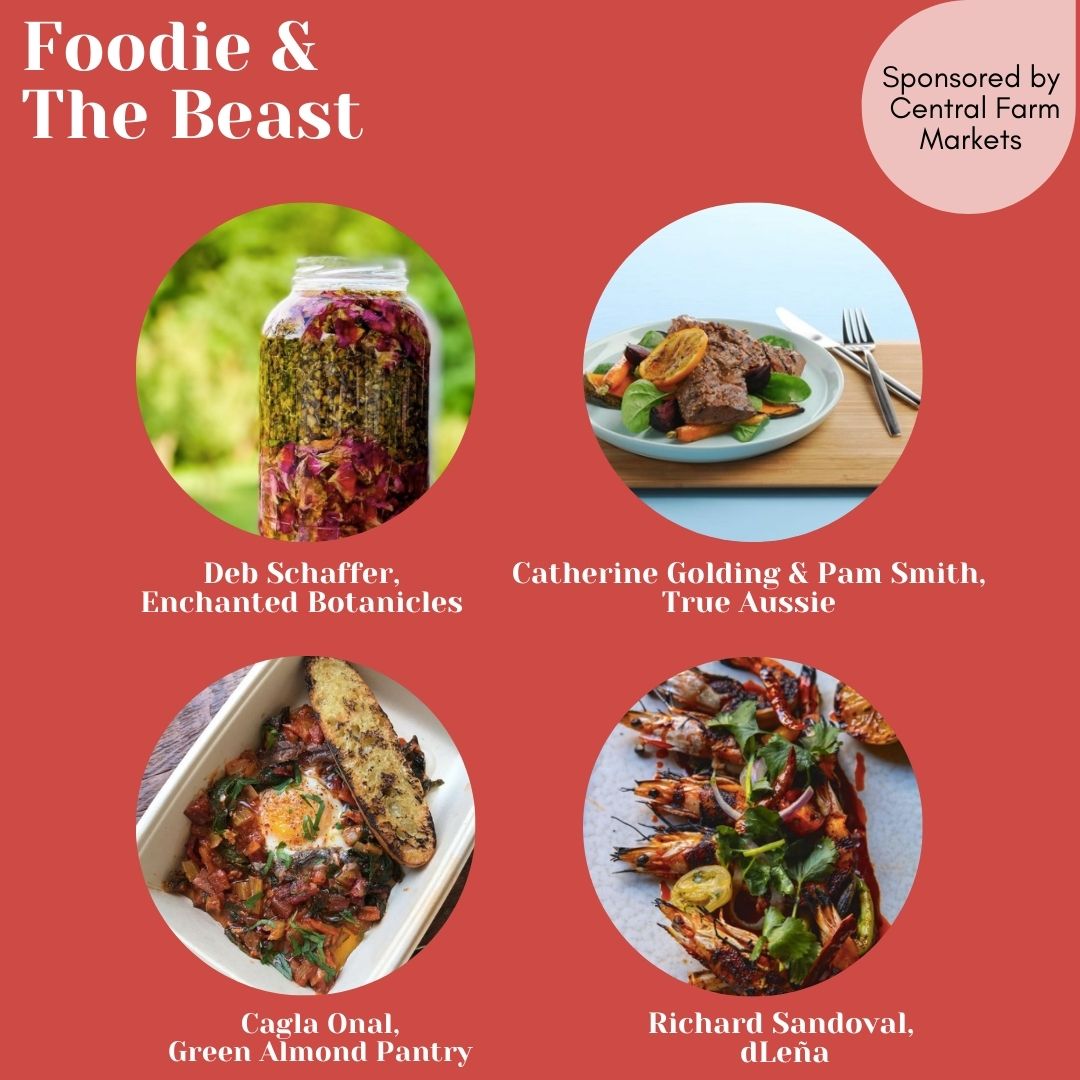 Foodie & The Beast from Home: June 20, 2021
Sometimes we inspire others and sometimes others inspire us. On Saturday as David and Nycci recorded Foodie & The Beast, they were inspired to get in their car and go out for a late lunch ... but more about that in a minute. On this week's show, we chatted...
*Bushels of berries and the first summer stone fruits with Mitch Berliner of Central Farm Market. *Got re-aligned thanks to spiritual herbalist, Deb Schaffer, founder of Enchanted Botanicals.
*Grassfed, True Aussie Beef & Lamb helps home cooks and food pros in America achieve culinary success. Catherine Golding and Pam Smith talked about product access and nutrition.
*Cagla Onal's Mediterranean café counter and market, the Green Almond Pantry, reopened in Georgetown last month following a fire that shuttered its Shaw storefront in December 2020. The new location offers nearly double the seating. We chatted trials, tribulations, and the rebirth of the Green Almond Pantry.
*He's baaaccck! Last time chef/owner of Modern Mexican Restaurants, Richard Sandoval was on air with us I may have used some colorful language when it came to how women order steaks. Now the culinary consultant, television personality, cookbook author, and brand ambassador with 52 restaurants around the world has unveiled his newest, dLeña Wood-Fire Mexican Cocina & Mezcaleria in the Mount Vernon Triangle neighborhood.
Back to being inspired. David and Nycci finished the show and went down to visit Cagla at Green Almond Pantry. The 7-minute egg sandwich with watermelon radish, pickled mustard seed & anchovies -- seen above -- is making me salivate just thinking about it. We also had the green tomato foccacia, the heirloom tomato salad with feta and heaps of herbs, smoky cabbage, black-eyed pea salad and not one but two desserts: the local raspberry and olive oil cake and the decadent chocolate cake. There's a reason Green Almond Pantry has a cult-like following.
Listen in for all of the deliciousness here.