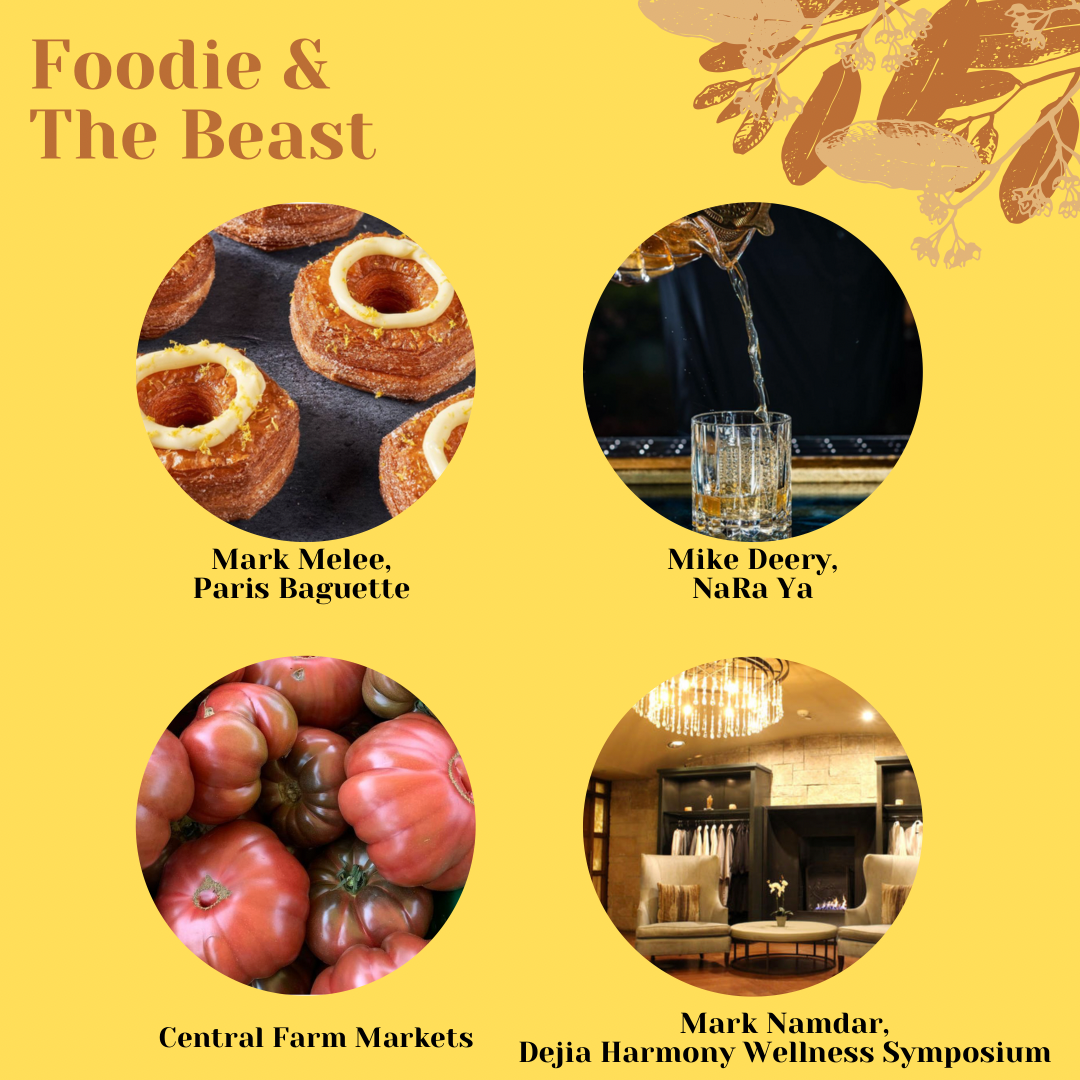 Foodie & The Beast from Home: June 6, 2021
We just got word that Foodie & The Beast will be back in studio after the July 4th holiday! David and Nycci are so excited to bring the party back on air. Having said that, this week's still show provided all the delicious fun:
*As we are every week, we were joined by Deb Moser of Central Farm Markets who provided updates on new arrivals at market, and ideas for all that produce like DIY infusions and shrubs.
*General manager and corporate beverage director Michael Deery at Nara Ya, the new neo-traditional Japanese concept at the Wharf, chatted celebrated Chef Kaz Okochi culinary director role and the massive Sake program.
*Mark Mele, chief development officer at Paris Baguette, popped online for an insider's view of the thinking behind this explosively successful company that's expanding all over the world. Originally based in Korea (and still headed by the founding family), Paris Baguette has some 7,000 stores worldwide, but only three so far in the DC area. That's about to change, with plans for more than 20 not far in the future.
*Dejia Harmony now owns Lansdowne Resort in Loudoun County and has rethemed the property with a focus on achieving and maintaining wellness and restfulness. In line with that theme, the first-ever Deija Harmony Wellness Symposium at Lansdowne Resort is set for mid-June, with renowned speakers on everything from acupuncture and yoga to tai chi and nutrition.
*And do not miss David and Nycci's discussion about the current turmoil in the local hospitality scene when it comes to staffing shortages and the real reasons why restaurant owners and patrons may have to get used to paying more to get and keep good help.
It's all right here for the listening.