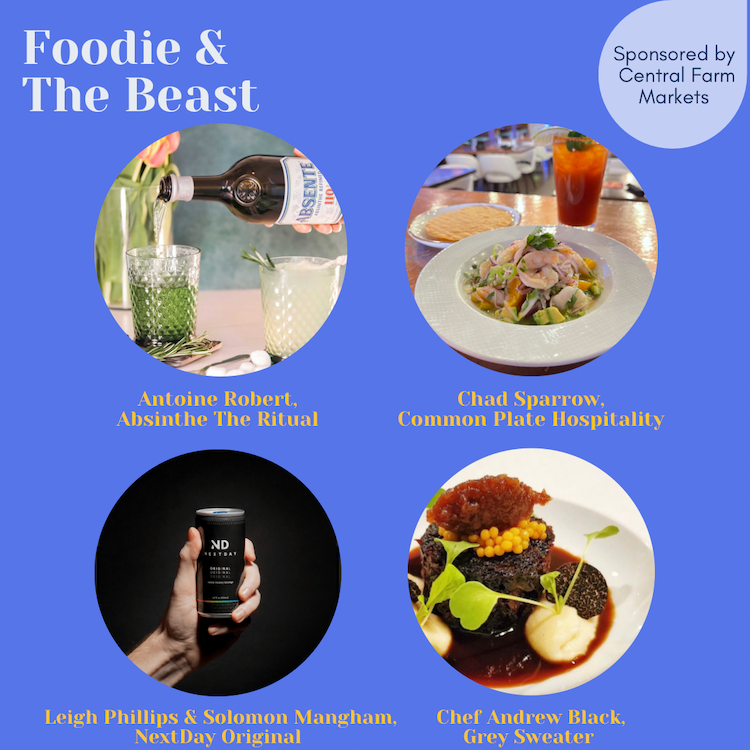 Foodie & The Beast: A Father & Son Show (Nepotism Lives), July 31, 2022
While the cat's away … Sam Nellis steps up to the mic.
Nycci had to take a quick trip out of town and Sam - of Silver Lyan fame - joined David on air for a little father/son show:
-Farmers Market Week runs from August 1-17. Let's celebrate all the farmers with Central Farm Market

-Learn all about The Absinthe Ritual with Antoine Robert, Co-Owner of Distilleries et Domaines de Provence – Absinthe Absente was sniffed, swirled and sipped.

-Chad Sparrow of Common Plate Hospitality Group talked expansion into the DC region.The group launched Mason Social in Alexandria and added eUrbano 116, Augie's Mussel House and Beer Garden and there's more in the pipeline.

-Hangover recovery alert! Leigh Phillips and Solomon Mangham founded NextDay Original in 2020. NextDay is an all-natural productivity and recovery products treating the core issues of hangover. We are here for it.

-Chef/Owner Andrew Black runs the show at Grey Sweater, a tasting menu-only restaurant where staff interviews guests as they take their reservations to plan out their meals. Maybe we can talk Chef Black into a DoorDash delivery to DC, maybe

#FoodieAndTheBeast every Sunday at 11AM on 1500AM or listen here.