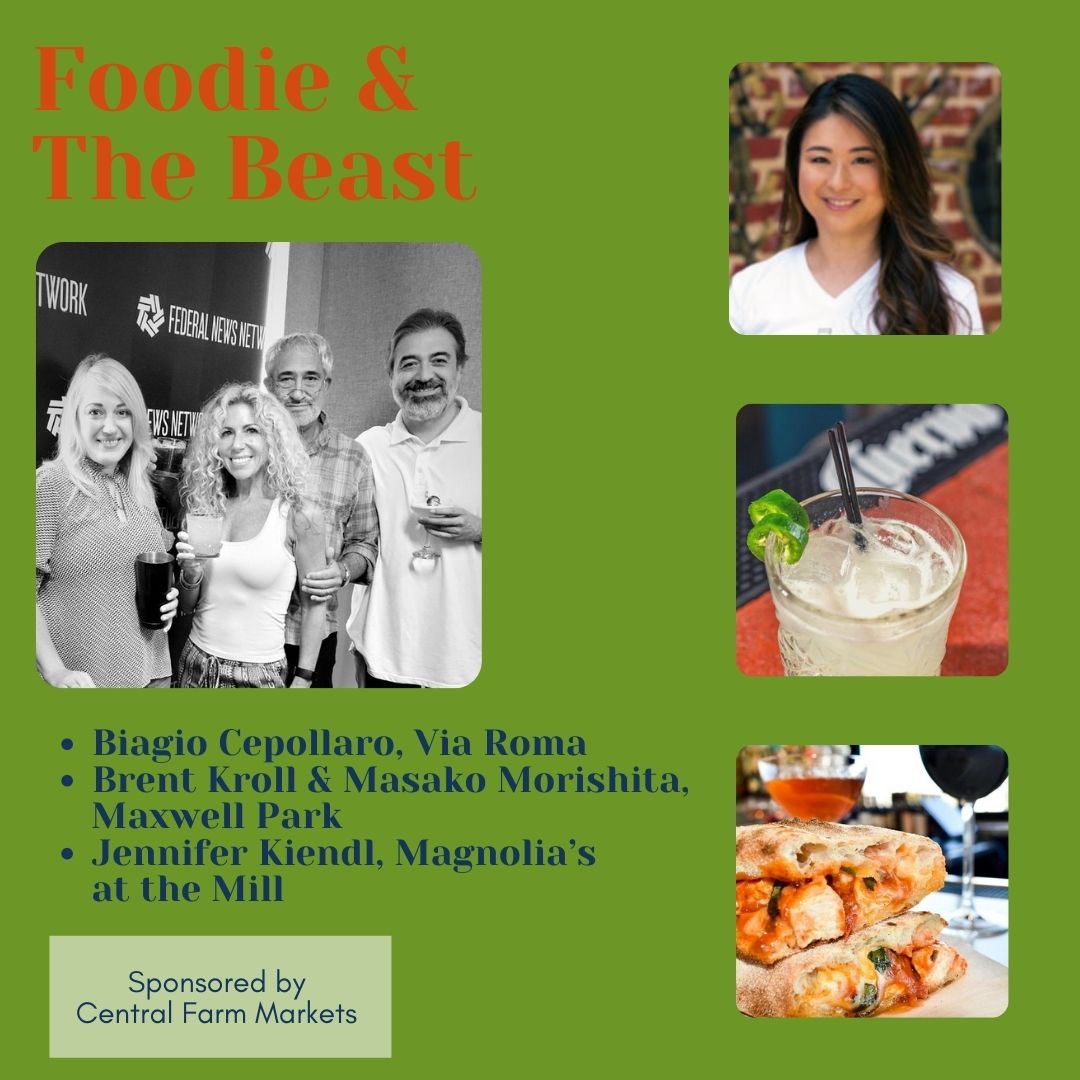 Foodie & The Beast: Like a Big Pinsa Pie
On this Sunday's Foodie & The Beast, there was a little snafu with one of the guests, but sometimes things just work out. We had such an engaged and exciting group in studio -- the hour just flew:
This coming weekend is the trifecta! Back to school, Labor Day & the Jewish Holidays -- Central Farm Markets is ready for all the action.
We didn't sing "Shake It Up" in studio but we might have well had, Jennifer Kiendl, Bar Manager at Magnolia's in the Mill shook up an amazing array of her locally sourced cocktails.
Brent Kroll was back and updated us on the latest happenings at his Maxwell Park (Shaw & Navy Yard locations) and brought with him new chef Masako Morishita. Chef Morishita has created a menu that updates the dishes she grew up learning from her family's restaurant.
It's not pizza it's pinsa! The special style of pizza from Rome is catching on in the states and Chef/owner of Via Roma, Biagio Cepollaro, is helping to make that happen.
Click to listen to the latest deliciousness. Tune in Sundays at 11AM on 1500AM or subscribe and listen anytime on any podcast channel.