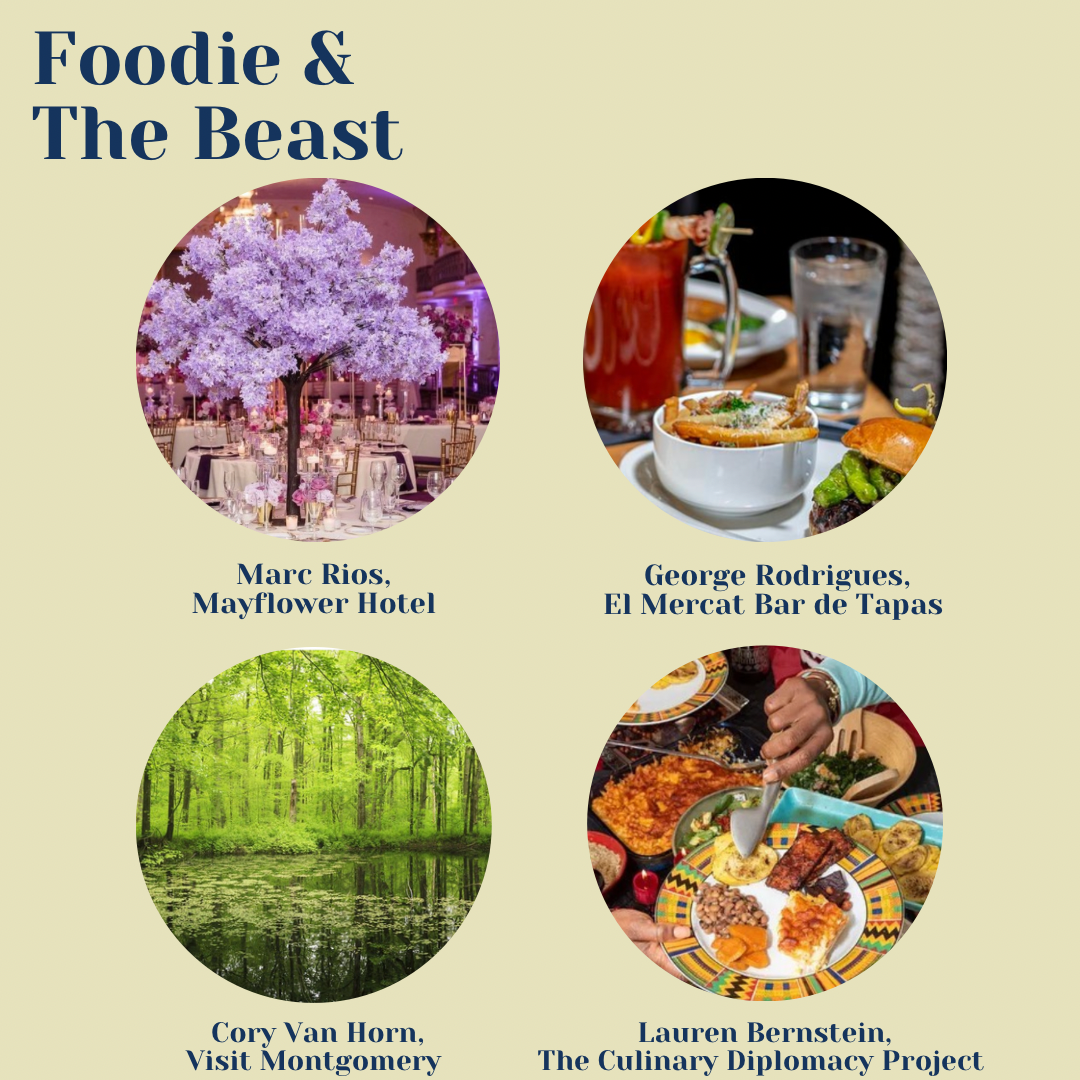 FOODIE & THE BEAST: MARCH 19, 2023
Looks Like Spring, Feels Like Winter #FoodieAndTheBeast
-Marc Rios gets creative as Director of Beverages at Edgar Bar & Kitchen at The Mayflower Hotel.
-George Rodrigues, Chef/Owner of El Mercat De Tapas celebrates Spain's cultural diversity though cuisine. AND! Once monthly the restaurant hosts Flamenco Nights. Guitarist Michael "Miguelito" Perez played in studio and Flamenco Dancer Mariana Gatto gave us an education
-Cory Van Horn, Chief Strategy Officer of Visit Montgomery, Maryland, chatted the MoCo Eats program spotlighting local eateries and the new Tastemaker Trail featuring more than 20 Montgomery County-based craft beverage producers.
-Lauren Bernstein is Founder & CEO of The Culinary Diplomacy Project. It's mission is to promote better cross-cultural awareness through global culinary engagement by working with high-profile, American chefs who travel to different countries, learn the cuisine and culture from the local people, and share their experiences with American audiences.
That's #FoodieAndTheBeast every Sunday at 11am on 1500am or
here