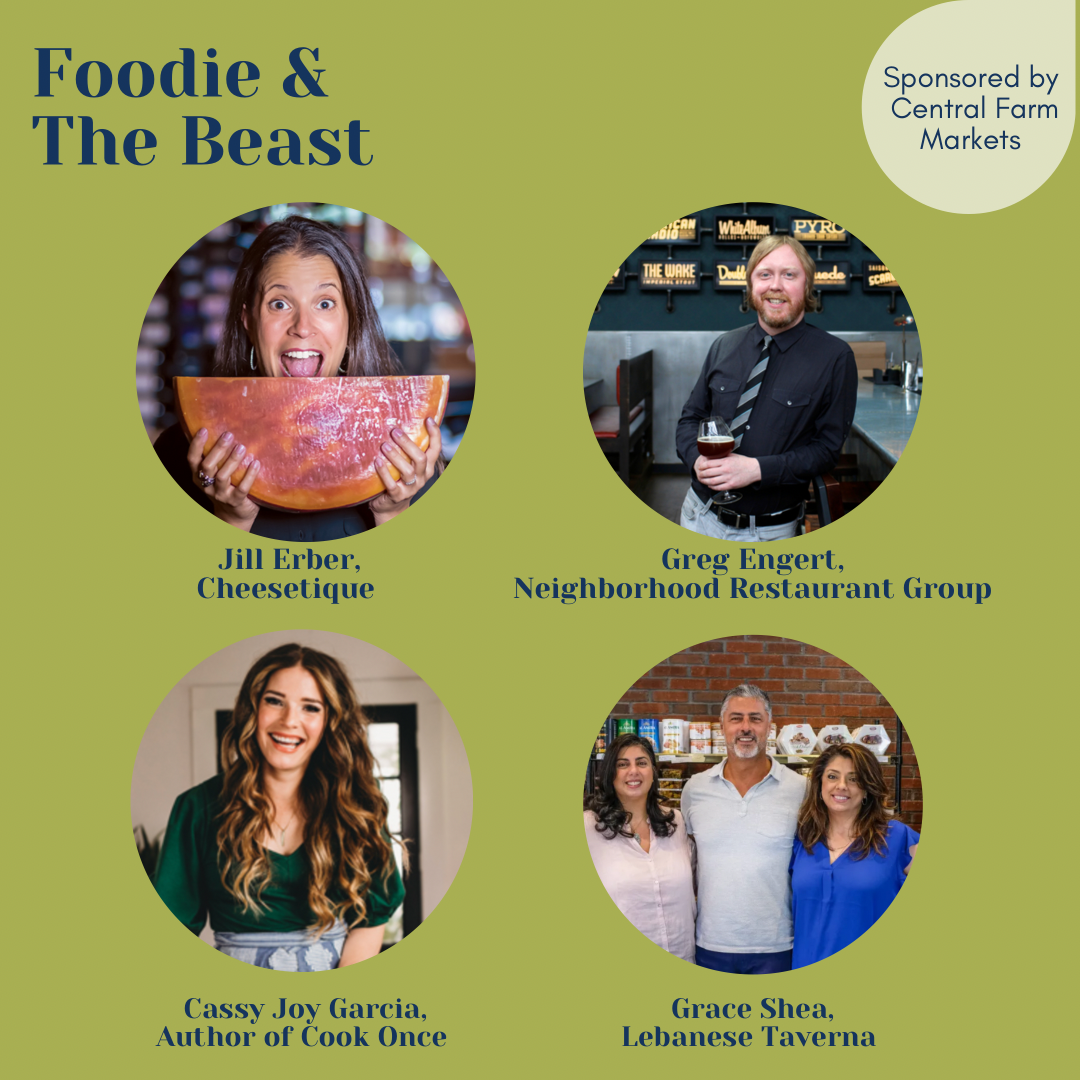 Foodie & The Beast: Seeing The World Through Beer Goggles, September 19, 2021
On the last Foodie & The Beast, we said goodbye to summer and hello to fall:
Mitch Berliner of Central Farm Markets says tomatoes and berries (berries!) are still in the market. Get 'em while supplies last.

Wine & Cheese. Cheese & Wine. However you say it, Jill Erber of Cheesetique brought the ooey, the gooey, and the stinky in studio and paired them with warm reds.

The beast is back! No not Greg Engert, but Snallygaster, the area's biggest brewfest. It roars back into town and Greg, in lederhosen, provided all the beer-y details.

Cookbook author Cassy Joy Garcia is ready to save you time and effort in the kitchen, with her latest book, Cook Once, Dinner Fix.

When the Abi-Najm family, owners of the popular Lebanese Taverna, came to America in the '70s, they were fleeing the Lebanese Civil War, so they feel it is only right to leverage their success to assist folks who find themselves in a similar situation. At the beginning of the year, Lebanese Taverna raised over $150,000 to support various Beirut-based charities in response to the port explosion. Those efforts continue today to help ameliorate the ongoing economic crisis in Lebanon. Grace Abi-Najm provided the updated insights and info.
Listen in for the full episode here.