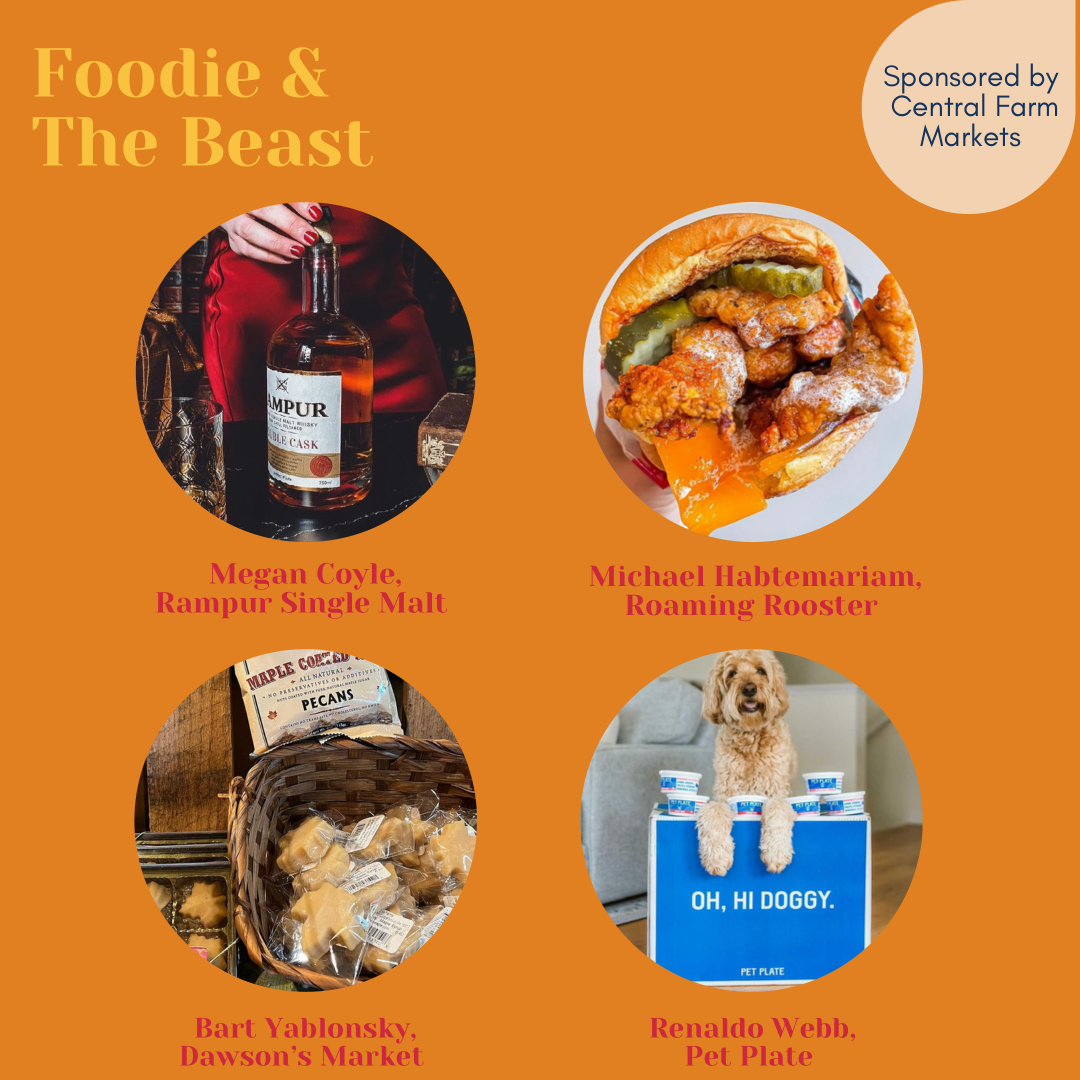 Foodie & The Beast: So A Rooster Walks Into The Studio...November 7, 2021
Open WIDE! On Sunday's Foodie & The Beast we featured all sorts of big worthy bites:
It's now or never, pick up/order your Thanksgiving needs from Central Farm Markets or you'll be the Turkey

Megan Coyle of The Gallavant Group joined us a few months back to talk Gins of India. This time she poured Rampur Indian Single Mmmmmalt

Dawson's Market now has two locations - Rockville & Dupont Circle - and has always been community focused supporting local non-profits, host to many community events, and has a commitment that 10% of their staff will be individuals with disabilities. Bart Yablonsky popped in studio to talk about Dawson's latest initiatives

You know it, you love it, you want to eat all of it. Roaming Rooster's Michael Habtemariam (co-owner) joined us with a slew of their incredible free-range, grain-fed, antibiotic free, halal, and delicious fried chicken sandwiches

David and I love our dogs (you know we do, check out Lu &Pru &Zu in highlights) and our conversation with Renaldo Webb, founder of Pet Plate, gave us greater insight into our dogs' meals - nutritious & fresh - no kibble
That's #FoodieAndThe Beast every Sunday at 11AM on 1500AM. Listen in here.