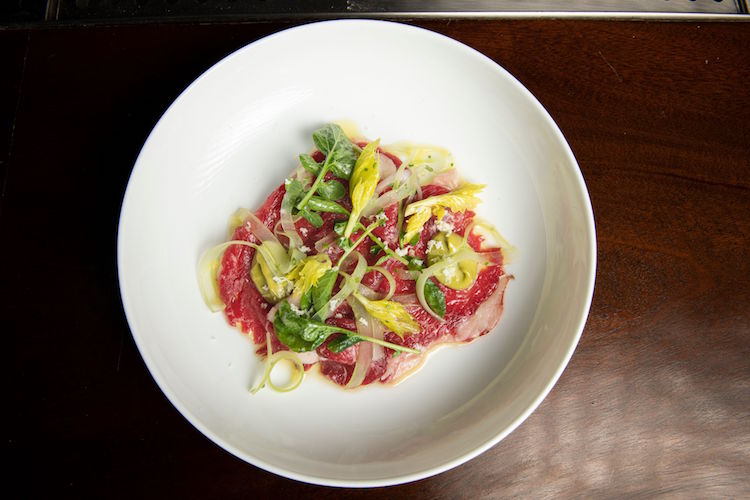 VERMILLION
1120 King Street, Alexandria, VA

After closing down in March 2020 due to the pandemic, Vermillion has undergone extensive renovations and has officially reopened. Vermillion's kitchen continues to be lead by Chef Ben Pflaumer. Chef Pflaumer aims to celebrate and extend the restaurant's commitment to cooking that starts with the best ingredients, especially those grown locally. Some menu options guests can get excited for include Potato Ravioli with Ode Salt Oysters and Lemon Balm, Rosedo Beef Carpaccio with Celery and Watergrass, Eastern Shore Mushroom Steak with Black Soy Beans and Bordelaise, and more. Small plates range in price from $8.00 to $16.00 and large plates range from $22.00 to $32.00. Vermillion also boasts an extensive cocktail program, and a menu that features 75-whiskey options; 703.684.9669; For more information, visit their website here.

Photo by Leading D.C.