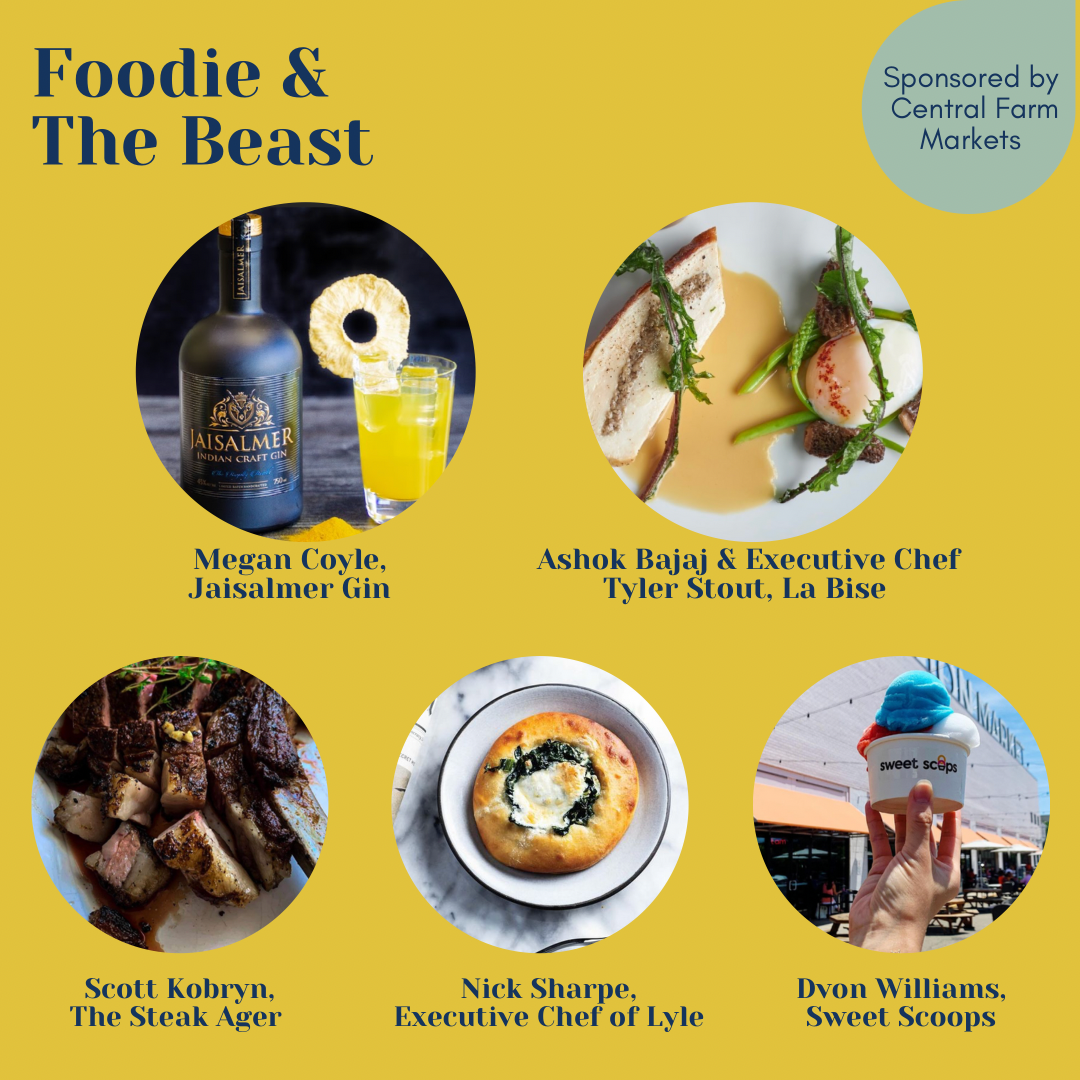 Back in The Studio: Get the Scoop
Being back in studio feels good. Like, we have to pinch ourselves that we are gathering in studio and toasting and tasting and celebrating all that industry folks are doing. On Sunday's #FoodieAndTheBeast David and Nycci chatted with:
*Deb Moser called in from Maine to chat keeping your Central Farm Market finds cool in the heat.
*Craft Gin from India makes sense since the Gin & Tonic was created there. Megan Coyle poured, stirred, and shook up an array of tastes featuring Jaisalmer Indian Craft Gin.
*Very little slows restaurateur Ashok Bajaj down, even a pandemic! Always a delight to have him in studio to talk about his latest projects, including the recently opened La Bise. Ashok and executive chef Tyler Stout walked us through the creation of the newest property.
*Why dry age steak? Scott Kobryn explained the process and why aging creates a better-tasting steak. His Steakager device creates a micro-climate within a refrigerator for dry-aging beef.
*The Lyle Washington DC, a new independent hotel from Lore Group, recently opened in Dupont Circle and chef Nick Sharpe is the man behind the stove executing the impressive menu (and he brought orange-scented monkey bread, yee-um) *Dvon Holland Williams is the force behind Sweet Scoops, A Black/Latina woman-owned small business at Union Market serving up a dizzying array of Philly-style water ices.
Listen in to the scoop here.