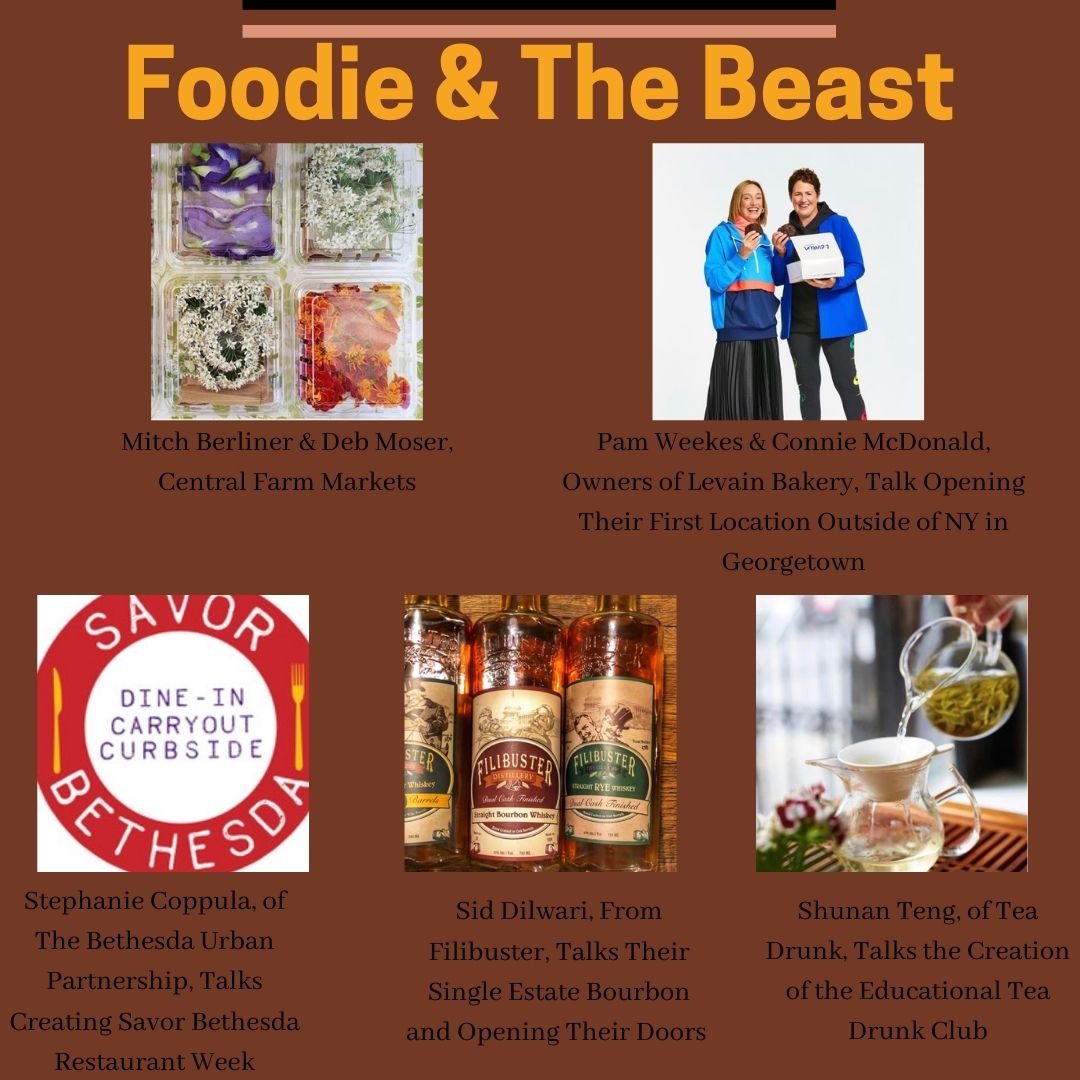 Foodie & The Beast from Home: October 4, 2020
This week David and Nycci celebrate twelve years on air together for Foodie & The Beast. While they do play you-bet-your-marriage putting together the show every now and again, they've still managed to stay together for 24 years (wedding anniversary, October 5th) regardless. Last week's show was provided necessary delicious info:

-What's at Central Farm Market with farmer Sandra Miller
-Sid Dilwari, master distiller at Filibuster Distillery talks what you're drinking
-It's #SavorBethesda Week and director of marketing and communications, Bethesda Urban Partnership, Stephanie Coppula has the who and what is on the menu.
-The lines coming out of Georgetown's newest bakery, Levain must mean something. Connie McDonald and Pam Weekes, co-founders of Manhattan's Levain Bakery share their sweet secrets.
-Tea Drunk is known for the finest and most prized teas from China. Shunan Teng, Tea Drunk's founder supplies "The History of Tea."

Listen here for the latest show.