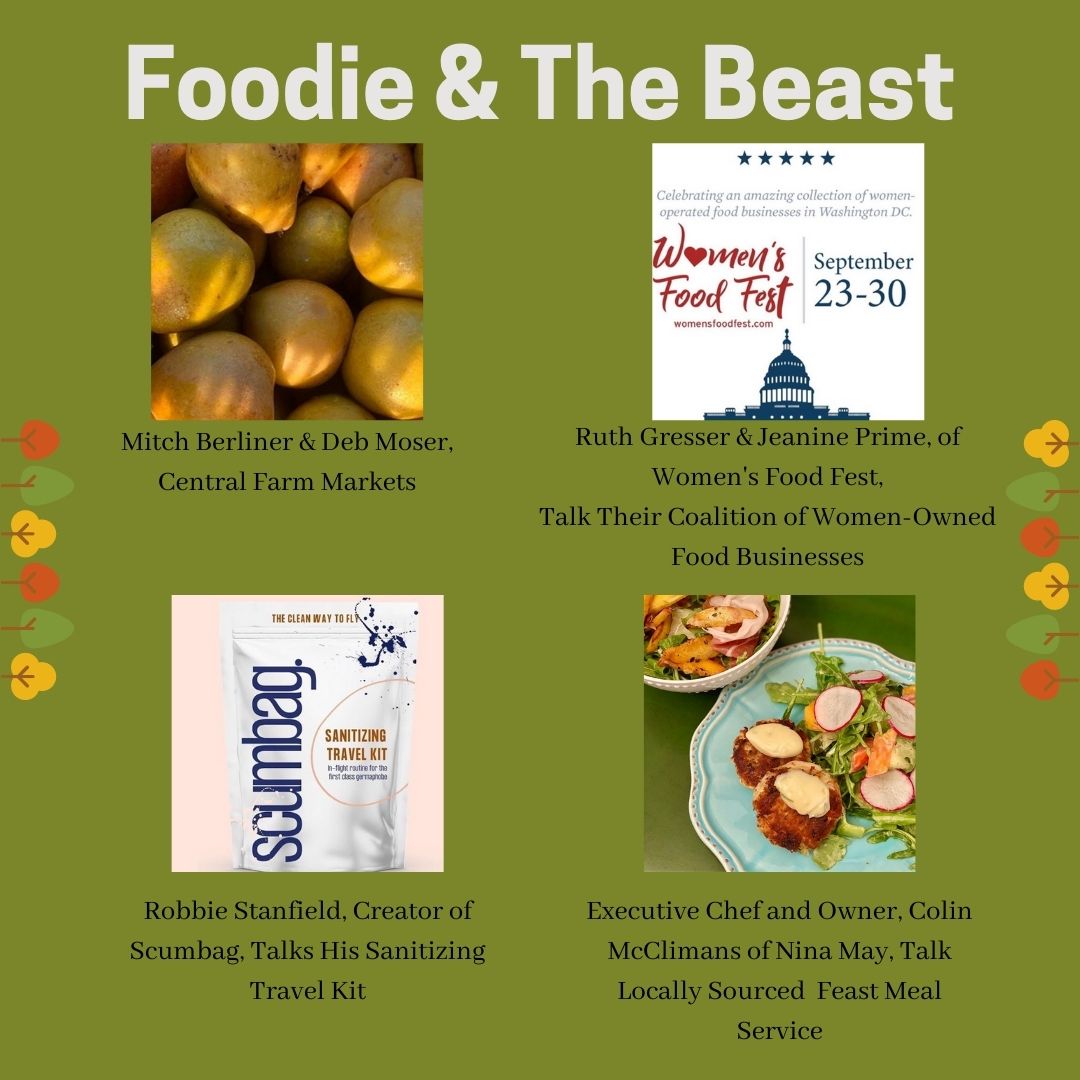 Foodie & The Beast from Home: September 27, 2020
Uh-Oh! We missed a spot. Literally, we missed a spot. Last Sunday, September, 27th we had another information-fest on #FoodieAndTheBeast - live (recorded!) from our bedroom. Last week's guests:
-Debbie Moser is back to tell us What is at Central Farm Markets
-Women Got Together! Women's Food Fest from September 23-30th, 2020 to help boost small business' during COVID-19. Paradiso's Ruth Gresser & Cane's Jeanine Prime discuss.
-Travelers are experiencing lots of uncertainty. SCUMBAG sanitizing Travel Kit to the rescue. Creator Robbie Stanfield provides a 411.
-It's all about the Feast at Nina May. Nina May's owner & executive chef Colin McClimans dishes up the details.
Listen in to the full episode here.