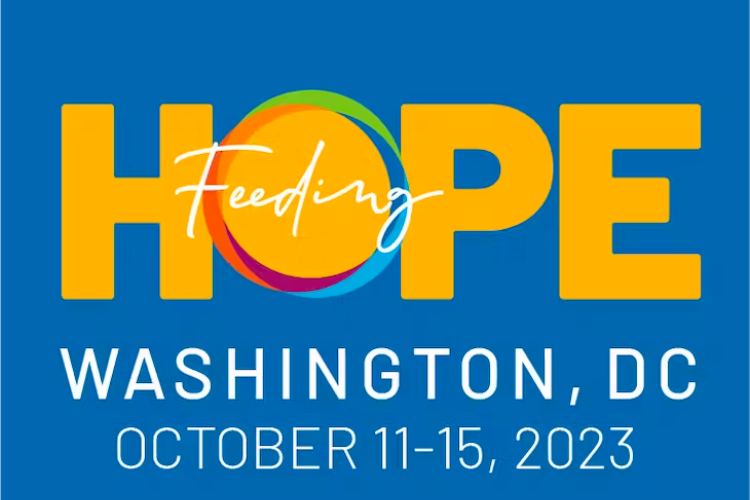 Calendar Marked for These Festive Fall Activations?
As summer does the slow fade, the trees begin to turn and autumn makes its grand entrance. The DC Area's summer activations are too packing it up and now preparing for the seasonal shift. So. Much. To. See. And. Do:

Beyond the Light at Artechouse: Artechouse has a new exhibition called Beyond The Light that shows an artistic exploration of our unseen universe, developed alongside NASA scientists. Using the latest audio-visual technology and bespoke software, ARTECHOUSE Studio, an interdisciplinary team of designers, architects, engineers, animators and producers, brought NASA's extensive catalog of frontier-pushing data of our universe to life as an original artistic exploration of experiential storytelling. For this special edition of the exhibition you'll enter a 25-minute cinematic journey in 12 chapters---an immersive journey of our relationship to light, from the primordial past, through the industrial revolution, to space and beyond. Purchase tickets here.
NEW: Brunch on the Run: The Yards 'Brunch On The Go' Fun Run is back. The fan-favorite weekly fun run invites newcomers and marathoners alike to enjoy a guided run or walk and stretch with Pacers Running and Lululemon. After the run, guests can enjoy a curated brunch box by Yards restaurants Chloe, La Famosa, Aqua 301 and Due South that includes a delicious meal for two, a bottle of bubbles, as well as two champagne flutes and branded fanny packs. In addition to Yards swag, two lucky participants will receive either a $50 gift card to Lululemon or Pacers for new gear each week. Tickets can be bought here.
NEW: Feeding Hope Event Series for World Central Kitchen: World Central Kitchen's signature event series, Feeding Hope, which launches next month as a celebration of community, hope, and culinary camaraderie. Indulge in three intimate dinners featuring the exceptional talents of WCK Chef Corps members. Each dinner will showcase carefully crafted menus that highlight unique flavors and ingredients from places WCK has worked in, as well as the cultural inspiration of their chefs on October 11th, 12th and 13th. Find out more information here.
NEW: Biergarten at The Fairmont: his year's Oktoberfest BBQ at Fairmont Washington, D.C., Georgetown takes place each Wednesday through October 25 from 4:00pm to 7:00pm in the Courtyard Bar.Executive Chef Jordi Gallardo and Executive Sous Chef Jason Rowley are firing up the grill to prepare Bauernwurst, a locally handcrafted German Sausage, and Weisswurst, a traditional Bavarian sausage served with warm Bavarian Potato Salad. Smoked Pork Loin and Smoked Boneless Chicken Thighs will also be available with Sauerkraut, Cucumber Corn Salad, Pretzel Twists and Pretzel Buns. To reserve a ticket, email here.
NEW: Something Moving: A Meditation on Maynard at Ford's Theatre: This new production is part of Ford's Theatre Legacy Commissions program. Playwright Pearl Cleage explores the election of Maynard Jackson, Atlanta's first Black mayor. Cleage sets the play in present-day Atlanta, but soon the story travels back 50 years as citizens of the city recollect and reflect upon the significance of the once-in-a-lifetime election that turned Atlanta into a progressive example of the New South. Cleage's unique theatrical voice turns Atlanta into a full-blooded character while allowing her audience to feel what it was like to be part of a true historic moment in the Southern capital city. Tickets can be reserved here.
NEW: Oktoberfest at Guinness Brewery: Celebrate Oktoberfest at Guinness Open Gate Brewery (OGB) Baltimore with three weekends of German-themed celebrations as we usher in autumn. Join OGB for festivities – including LTO beer releases, live music, food specials, and more– during a three-week celebration from September 23 and September 24, September 29 - October 1 and October 6 - October 8. You can expect five Oktoberfest Beer Releases: Festbier*, Helles*, Schwarzbier*, Berliner Weisse, and Hefeweizen, and more. 5001 Washington Blvd, Halethorpe, MD; guinnessbrewerybaltimore.com
Marmo: Carving the Future at District Underground: The Italian Cultural Institute of Washington and Dupont Underground, in collaboration with the Embassy of Italy in Washington, have opened "Marmo | Marble. Carving the Future", an exhibition promoted and organized by the Italian Ministry of Foreign Affairs and International Cooperation in collaboration with Confindustria Marmomacchine, the Italian Association of Producers and Processors of Marbles, Granites and Natural Stone, and ITA Trade Agency, with the artistic and creative direction of Magister Art. The exhibit highlights the deep links between Italian culture, land, creativity, and quality shaping distinctive products. Marble's versatility and history enrich the narrative. Get tickets here.
Monumental Harvest Installation by Heather Cooper at Estuary: Conrad DC is partnering with DC-based artist Heather Cooper, former Resident Artist and Designer for The White House for 20 years, for an immersive installation inspired by the fall season that seamlessly blends the vibrant hues of autumn leaves with the timeless skylines of Washington, D.C. The installation features over 35,000 synthetic leaves and over 4,000 twinkle lights depicting iconic landmarks, including the Capitol, MLK Memorial, and Jefferson Memorial along with nearby states of Maryland and Virginia. "Monumental Harvest" is located at Conrad DC's Third Floor Atrium and runs through november. conradwashingtondc.com
Theatre Week in DC: Theatre Week celebrates the launch of the theatre season in the Washington, DC region with dozens of shows at low prices, a free kickoff fest, and other fun events. Theatre week runs from September 21 to October 8 — you can see a show for $20, $40, or $60. Purchase tickets here.
Mark Your Calendar: Shuck It! Oyster & Beer Festival: The annual Shuck It! Oyster & Beer Festival is coming to town on October 21st. Enjoy local oysters and beer and live music. A portion of the proceeds will go to oyster restoration. Purchase tickets here.
NEW: Mark Your Calendar: Shuck It!: Calling all local oyster & local beer enthusiasts to Tony & Joe's Seafood Place. There are $75 Tickets are now available for purchase for the annual Shuck It! festival. The beer and oyster festival takes place on Saturday, October 21st - 1pm to 5pm with live music from local DC bands The Yachtsmen and rockabilly legends Jumpin Jupiter. 3000 K Street NW; tonyandjoes.co