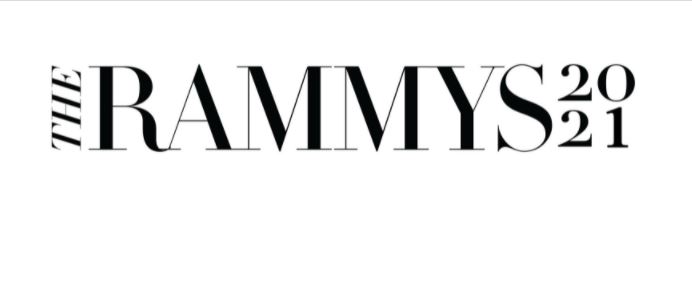 The RAMMY Awards Return & In Person!
The Restaurant Association Metropolitan Washington (RAMW) announced today that the 39th Annual RAMMY Awards will return to the Walter E. Washington Convention Center Sunday, September 19, 2021. The awards will pivot once again to honor the industry for the extraordinary ways in which it's operators, distributors and suppliers, and industry partners were innovative, rethinking operations and navigating recent challenges in creative ways.
The RAMMY Awards always honors the accomplishments of the restaurant and foodservice industry across the DC region, while shining light on some bright and talented stars who are the best of the best in that year. Rather than honor winners in the 21 categories that are typically recognized, RAMW plans to bring the industry together to celebrate and recover from the devastation of the last year in a different way. Recognizing that it would not be fair to assess the industry on performance in 2020 – a year largely full of challenges and unforeseen hurdles – RAMW, the esteemed panel of RAMMYS judges, and the 2021 RAMMYS Chairs Committee, have created timely categories that speak to all the ways that the region's industry uniquely met those challenges. Also unique to this year, nearly half of the honors bestowed will be voted on by the public.
Special for this year only, membership in RAMW is not a prerequisite for nomination. Anyone in the public can nominate and those in the industry can nominate themselves and others for the following 2021 RAMMY Awards categories:
Managers of the Year

Employees of the Year

Formal Fine Dining in a Box

Most Innovative To-Go Packaging Game

Outstanding Covid-Safe Redesign (Indoors or Outdoors)

Most Impressive Pivot to Provisions or Market

Good Neighbor Award

Publicly Voted Categories:

Outstanding Ghost Kitchen or Pop-Up Concept

Coolest Cocktails and Beverages To-Go

Standout Family Meal Packages To-Go

Prime Pandemic Patio Scene

Technology Trailblazers

Splendid Holidays at Home Offerings

Festive Foodie Experiences

Hottest New Sandwich Spot

Stellar Brunches at Home
RAMW has begun to accept online nominations for the above categories at www.therammys.org. Nominations will be accepted through 11:59pm, the evening of June 13, 2021. For more information regarding the awards, how to support the program, and this year's format, email [email protected].