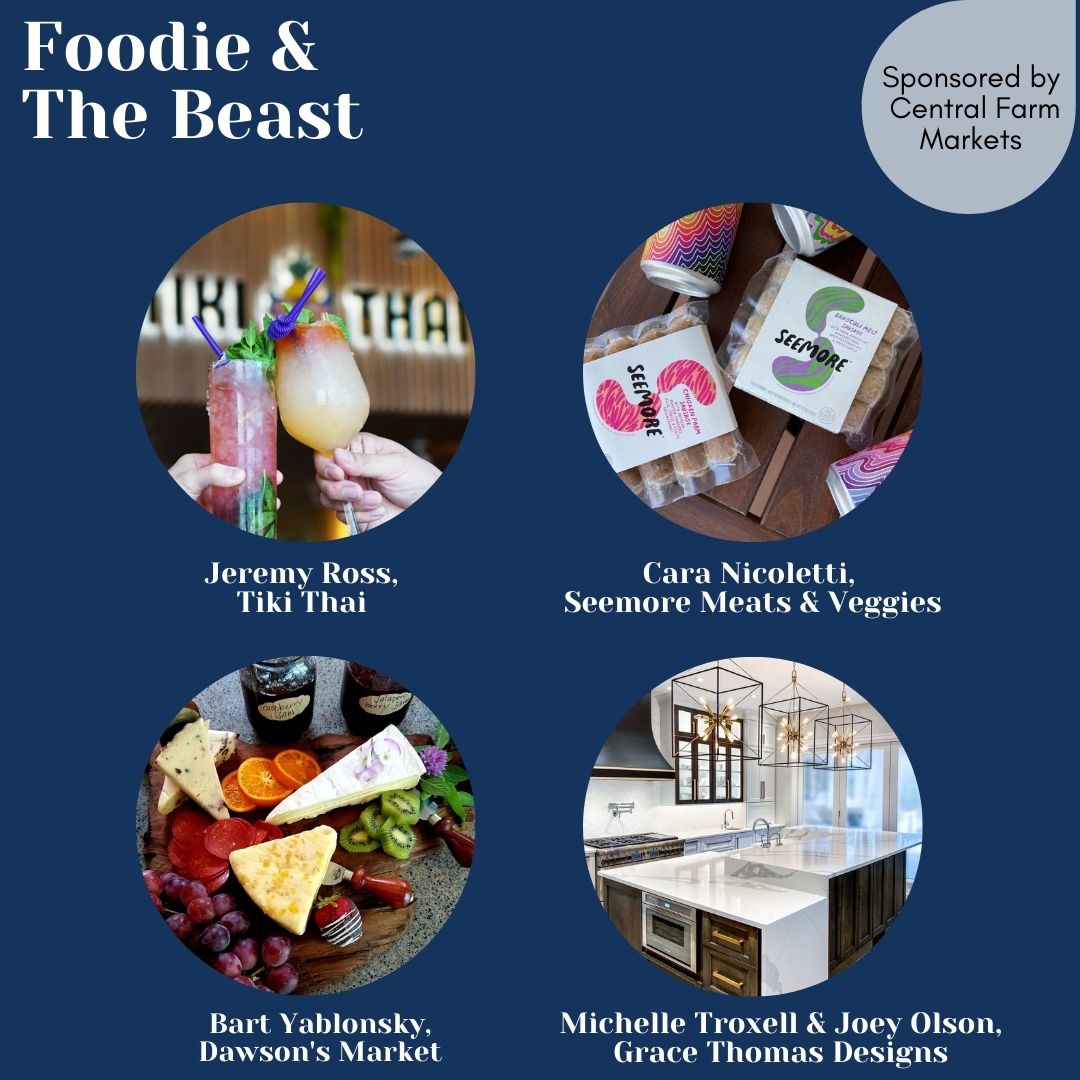 Foodie & The Beast from Home: June 27, 2021
Our last Foodie & The Beast from home. We are going back in studio next week! Hard to believe it's been a year and a half of doing the show out of Nycci & David's bedroom but we did. And for our (hopefully) last home show, you know we made it good:
*Per usual started off the show with Central Farm Market's Mitch Berliner. Berries, stone fruits and all your Fourth of July needs.
*What's shaking at Tiki Thai? Jeremy Ross, beverage director and general manager chatted Tiki-inspired cocktails and Mai Tai celebrations.
*Cara Nicoletti, a fourth generation butcher, winner of The Food Network's Chopped, television host of VICE Munchies' The Hangover Show and Open Fire, and author of literary cookbook, Voracious and now the brains behind the veggie-forward sausages, Seemore Meats & Veggies.
*He came. He saw. He purchased … locally. Bart Yablonsky of Dawson's Market Rockville has taken over the Glen's Garden Market space. Same ethics and commitment to local — a real match made in the market.
*And lastly, but hardly leastly, Michelle Troxell and Joey Olson of Grace Thomas Designs join us to talk about what's probably the hottest home renovation focus – kitchens, and the latest innovation for them, from built-in coffee bars to special pet areas. You know I want it.