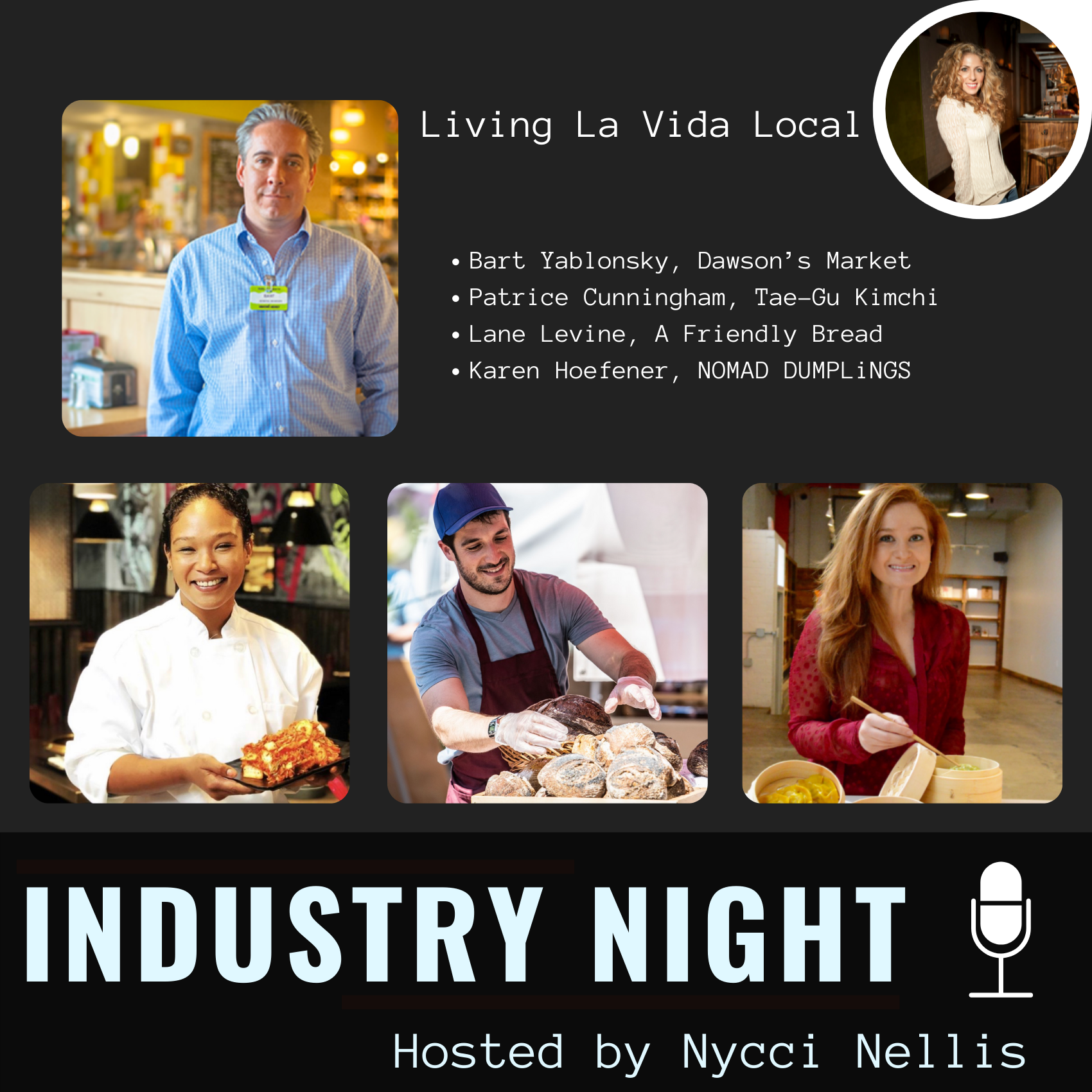 Living La Vida Local: Industry Night: July 26, 2022
What is an Independent Grocery Store? It's NOT a store that is run by some huge corporate conglomerate with hundreds of properties across the country that does not have a finger on the pulse of the community that it is in.
But an Independent Grocery store, like Dawson's, does! Back on the show is Bart Yablonsky of Dawson's Market. Bart has made it his and Dawson's mission to be an active part of the community by showcasing local artisans and products. He is a true local curator and lucky us, he curated the show today by bringing with him a group of people who are making amazing products — available at Dawson's —
Patrice Cunningham, Tae-Gu Kimchi
Lane Levine, A Friendly Bread
Karen Hoefener, NOMAD DUMPLiNGS
Learn more about these amazing local talents on Industry with Nycci Nellis, Tuesdays at 7:00 p.m. on Real Fun DC, or listen to the full episode here.