Anna-Alexandra Rojo Wildman
Growing up in DC, you could always count on one of your extra-fancy family meals being in a downtown steakhouse. The city has grown and evolved deliciously, but deep down, I think we're still a steakhouse-for-a-special-occasion kind of town.
We had a delicious sneak-peak of the revamped BLT Steak last week, and it certainly lived up to my special occasion meal memories - albeit with a much more modern ambiance (courtesy of a head-to-toe redesign by Studio Saint). Be ready to loosen your belt from the get-go: the meal began with BLT's signature big, warm, fluffy popovers - we wanted to just dive into them facefirst - along with pate and crostini to go with our cocktails off the new drinks menu.
Next from executive chef Michael Bonk's menu, we shared thick-cut smoked bacon and the wedge (we had to eat something green, right?).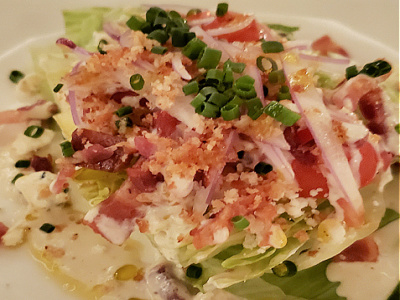 A small detail but always so appreciated - our server realized we would be splitting our starters, so she brought them out pre-split on separate dishes. No awkward passing the salad back and forth across the table on this night!
Finally, the moment we were all waiting for: ribeyes, perfectly cooked (medium rare, natch), along with truffle mashed potatoes and crispy fries with cilantro mayo - which, as a no-cilantro-please-person, I must note was actually *fabulous*.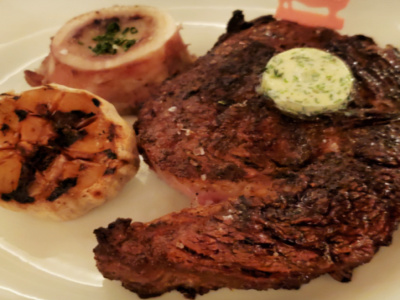 All washed down with some full-bodied California reds, we left this meal thoroughly satisfied - and ready for a nap!
Check it out yourself at 1625 I Street NW; bltrestaurants.com