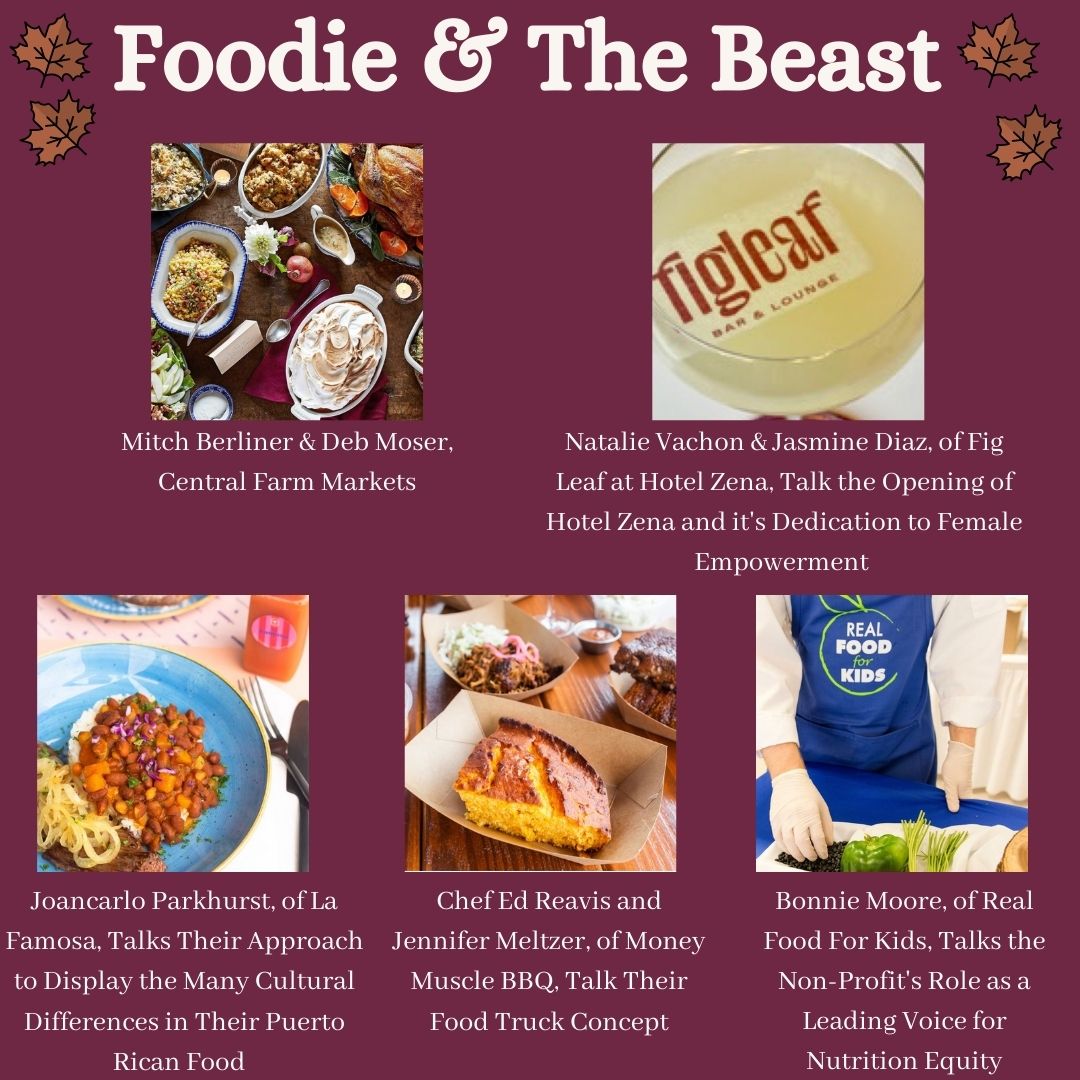 Foodie & The Beast from Home: November 22, 2020
Foodie & The Beast pre-games for the coming Thanksgiving holiday with this week's lineup of delicious guests:
Natalie Vachon, Area Director of Marketing for half luxe, boutique hotel and half spectacular art gallery, Hotel Zena, and Jasmine Diaz, Assistant Food & Beverage Director and the creator of the cocktail menu at the hotel's Fig Leaf bar.

Bonnie Moore, Executive Director of Real Food for Kids, a group of Fairfax County, VA parents who advocate for increased quantities of fresh, whole foods in schools. Real Food for Kids has several important initiatives for feeding kids and families disadvantaged by aspects of the COVID lockdown.

The Navy Yard's La Famosa brings soulful Puerto Rican cooking to Washington, DC's Navy Yard neighborhood. Chef and owner Joancarlo Parkhurst talked about menu creation and rollout.

Have you tried Money Muscle BBQ? It's a food truck concept from the husband and wife team of Chef Ed Reavis and Jennifer Meltzer, who also owns All Set Restaurant & Bar in downtown Silver Spring, Maryland.
Another Sunday, another show and more incredible ways to eat and drink your way through the DMV area.
Listen to the full episode here.