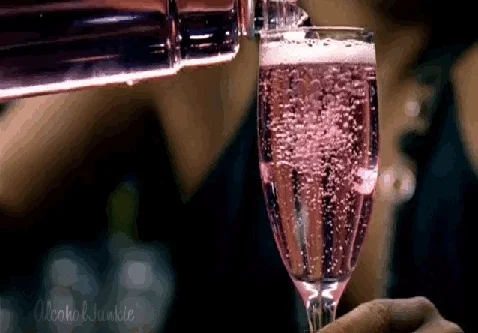 RAMMY Nominees, They're Just Like Us: Beverage Program Nominees
You already know that the Restaurant Association Metropolitan Washington (RAMW) has revealed the finalists for their 2023 RAMMY AWARDS. And, for the next few weeks, TheListAreYouOnIt.com will feature several nominees from an array of categories in our annual section: RAMMY Nominees They're Just Like Us. This week we combined three categories — Cocktail Program of the Year, Beer Program of the Year and Wine Program of the Year — and asked the nominees this:

There's been an incredible shift in how people imbibe. The Dry January trend has extended throughout the year. How do you go about including low-ABV and non-alcoholic offerings on your menu.

Cocktail Program of the Year:

Jean Paul Sabatier (Jane Jane)
General Manager + Owner
As a cocktail bar that prides itself on honoring classic recipes and utilizing fresh, high-quality ingredients, we are committed to offering a thoughtfully curated selection of non-alcoholic beverages that are as delicious and complex as our traditional cocktails. Freshly squeezed juices and house-made syrups serve as the foundation of our non-alcoholic program and we have found success in crafting our non-alcoholic menu offerings by adhering to classic cocktail formulas. For example, our "Declassified Documents" mocktail is a clever twist on a classic Collins, featuring a clarified celery juice base that is fortified with simple syrup and finished with fresh lemon juice and sparkling water. The resulting beverage is both refreshing and herbal, with a complex flavor profile that evokes the traditional Collins cocktail while offering its own unique character. As we continue to refine our non-alcoholic cocktail program, we remain committed to exploring new techniques and ingredients that push the boundaries of what is possible in the world of zero proof beverages. One approach that has piqued our interest is the infusion of zero proof spirits with fresh fruits and vegetables, which offers an exciting avenue for creating complex and nuanced drinks that rival their alcoholic counterparts.

Paul Williams (Salt)
Beverage Director
Sometimes mocktails are greater than cocktails; Salt has a number of low ABV & NA libation options like the Quit Spritz'n Around (Aperol, Cote Mas Brut, lemongrass, mint, Angostura Orange bitters, Fernet Branca spray) or our non-alcoholic, Smokeshow (Lapsang black tea, ginger, fresh lime, passionfruit basil soda)

Chad Spangler (Service Bar)
Partner
We've always encouraged guests to feel welcome to order any of our cocktails as a non-alcoholic beverage, however we've increased our offerings to include more highly curated versions of N/A beverages, and include some with non-alcoholic beverages. We released a new piece of our menu that are drinks inspired by museums and exhibits around DC, and have featured a N/A drink there as well -- we've agreed as a team that as we move forward we should be including at least one N/A bev for every 5 cocktails we add.

Vlad Novikov (Silver Lyan)
General Manager of Silver Lyan
We want all of our guests to be able to experience our cocktails, so we actually build in our boozeless options as part of our normal menu. You'll find some of our cocktails are listed as also "available boozeless" in the same spot the original cocktail is listed. It's important to us that we don't have a separate section of boozeless or low-ABV drinks in our menu, and instead try to incorporate them throughout the menu, and also ensure that our cocktails have diverse levels of alcohol when they aren't boozeless.

Chris Hassaan Francke (The Green Zone)
Owner of The Green Zone
Non-Alcoholic drinks are a cornerstone of Middle Eastern culinary culture. They have directly inspired many of our signature cocktails, as well as our own takes on the original non-alcoholic drinks, and presenting certain of them just as served in Baghdad. As for low-ABV cocktails, we make use of the greater Mediterranean region's fortified wines and liqueurs as major components of lighter drinks.

Beer Program of the Year:

Trent Allen (The Midlands Beer Garden)
Trent Allen, owner and beer co-director at The Midlands Beer Garden
Ben Brown, general manager, also shares responsibility for the beverage selection at The Midlands
We have certainly noticed the trend towards low-ABV and non-alcoholic beverages, especially in this last year. I think it's great that going alcohol-free is becoming acceptable, and people don't feel as much pressure to drink alcohol at every social gathering. Fortunately for beverage programs everywhere the caliber of NA and alcohol-removed beer available in the market gets exponentially better every year. We have leaned heavily on the Athletic brand this last year, but are always rotating our N/A options. If a beer list rotates, N/A offerings should follow suit, and provide that customer base with seasonal options, and ideally introduce them into something fun that they've not tried before.Our main rotating beer list also offers a wide selection of lagers, shandys and low-abv ales for those who want to have a couple drinks without that heavy alcohol punch. We also have a fair amount of patrons who alternate alcoholic and N/A drinks throughout their stay as a way to pace their alcohol intake while socializing. We also carry several canned and bottled mocktail options, including local options from Mocktail Club, and my favorite, the Phony Negroni, which comes in a rocks glass with a big fancy ice cube for an authentic cocktail experience.

As a neighborhood bar it's important to keep up with what our neighbors want. We keep our menu flexible, so whether it's the year of the Hazy IPA, hard kombucha, N/A beer, or espresso martini, we do our best to keep our neighbors happy.

DJ Suan (Solace)
General Manage
We offer several different low abv, or N/A options throughout our beer program at Solace Outpost. For instance, we specifically brew a lower ABV Pilsner for our Navy Yard guests – our 4.5% Artificial Light. We also developed and brewed a rotating line of flavored seltzers; we incorporate seasonal fruits and keep the ABV at 4.7%. As far as non-alcoholic beer goes, we believe the Germans do that best and have incorporated two N/A offerings from Clausthaler into our program. During 'Dry January' we incorporated a number of non-alcoholic cocktails with one in particular standing out, it was so popular we kept it around! Come by any day and you will find a 'Phony Negroni' cocktail cocktail on our menu served traditionally over a large ice cube accompanied by an orange peel.

Hilarey Leonard (Lost & Found)
Co-Owner of Lost & Found
We are super supportive of customers looking for low to non-alcoholic options on the menu. Sometimes people just want to socialize or slow things down and that's great. We always have non-alcoholic beer options on the menu and we are also able to make most of our cocktails on the specialty list into mocktails or easily modify them if requested. Our bartenders tend to have a go to mocktail they like to make as well for guests.


Wine Program of the Year:

Dr. Michelle Grant (Era Wine Bar)
Founder
Being low-ABV and non-alcohol friendly is important for us as a neighborhood wine bar and kitchen. Our community includes everyone from expecting mothers to grandparents treating kids to burgers and fries. We offer non-alcoholic versions of all our classic cocktails! We also love creating, so we often craft mocktails on the spot using our guests' flavor profile preferences. We make an effort to connect with each of our guests so that they can enjoy, no matter the beverage.

Paul Carlson (Lulu's Wine Garden)
Owner of Lulu's Winegarden
We've always made zero-proof beverages a core part of our program, creating thoughtful ways to imbibe sans booze with n/a versions of our cocktails.
But with both an increase in demand for the same in regards to no/low abv wines, and the improvement in quality that's being produced, we've recently been sourcing non- and reduced-alcohol (also known as dealcoholized) wines to offer later this month. Years ago, many nonalcoholic wines tasted closer in flavor to a grape juice box, but now many of these n/a wines actually taste like wine, and we're excited to provide more tasty options for guests to enjoy whether they're partaking or not.

Erin Im (Primrose)
General Manager
We at Primrose strive to be inclusive of our guests' palettes and preferences by having something on our cocktail list for everyone, including non-alcoholic options. The Sans-Spirits section on our menu features beverages that incorporate the flavor profiles and seasonal ingredients found in our current cocktail offerings.And as a Finalist for Wine Program of the Year, we are extremely proud of our owner Sebastian Zutant's dynamic roster of natural wines; farmed organically, made without adding or removing anything in the cellar, with no additives or processing aids used, and intervention in the fermentation process kept to a minimum. While none of our current wines are non-alcoholic, natural wines are "naturally" lower in ABV compared to conventional wines.

Jack Zarecky (St. Anselm)
Sommelier and Beverage Manager
One of the things I like about non-alcoholic spirits is that I can use them to simply lower the alcohol content of some of my favorite cocktails. Using a non-alcoholic gin with Campari and Vermouth for a low-ABV Negroni is an easy way to make the party last. I also love incorporating wine-based drinks and spritzes on the menu, like a White Port and Tonic, or a Limoncello Spritz.