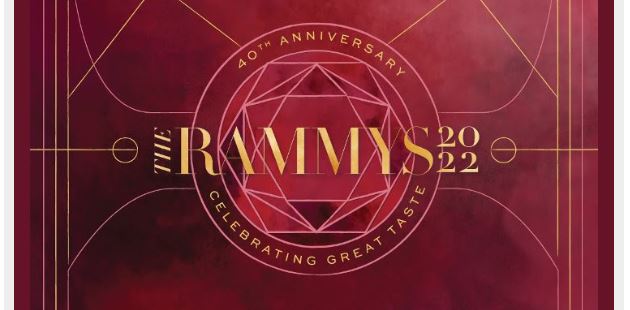 RAMMY Nominees: They're Just Like Us: New Restaurant of the Year
You already know that the Restaurant Association Metropolitan Washington (RAMW) has revealed the finalists for their 2022 RAMMY Awards. And, for the next few weeks, TheListAreYouOnIt.com will feature several nominees from an array of categories in our new section: RAMMY Nominees They're Just Like Us.
This week we tasked the nominees that are up for New Restaurant of the Year with answering this:

Opening a new restaurant is fraught with challenges. As you made your way to open up your doors, where did you turn to for guidance, a shoulder to cry on, and a stiff drink?

Caruso's Grocery
Matthew Adler, Chef/Partner
My partner Michael and I had spent the previous year opening The Roost and getting Neighborhood Provisions up and running - all throughout the early days of the pandemic. Those experiences really lit our path with Caruso's opening. Once the timing was right, we felt ready to open up.
My wife Kimberly is always the best shoulder to cry on. She's been by my side through so many openings and stressful moments, I couldn't do any of this without her.
Thankfully, I quit drinking a few years back - A Dr. Pepper is my stiffest drink these days.

Daru
Chef Suresh Sundas and Dante Datta
We received a lot of guidance from our friend and Chef/Owner Manish Tyagi from the restaurant Aurum in Los Alto, California. We also had a lot of guidance from Nick Pimentel (co-owner of Ellē), and Will Patton (Beverage Director of Bresca and Jônt) was always there for a stiff drink and a shoulder to cry on.

Dauphine's
Gavin Coleman, Partner, Long Shot Hospitality
Opening two new restaurants (and operating a third) during the pandemic made me appreciate all of my business partners. Whenever we needed to regroup or work through a rough patch, we would always meet at The Dubliner, a pub owned and operated by my family for the last 48 years. A pint of Guinness, a few laughs, and a little Irish Whiskey always seemed to get us back on track.
L'Ardente
Owner/Chef David Deshaies
I'm lucky enough to have two successful businessmen in my corner: my father and my business partner, Eric Eden. Whenever challenges arose or things got frustrating during the push to open L'Ardente, they were there to serve as trusted advisers and reliable sounding boards.

Oyster Oyster
Rob Rubba, Chef and Partner
Opening a restaurant holds its challenges, especially after the extra hurdles brought on by COVID. We have always had a strong core team at Oyster Oyster and were able to support one another. The DC restaurant community is always cheering each other on, and that camaraderie allows making it to the finish line much easier. When times get tough, I've found a nice long run is a lot more effective to combat the stress of an opening and gain some clarity. Save the champagne for the celebrations!

The winners will be announced July 24 during the event at the Walter E. Washington Convention Center.