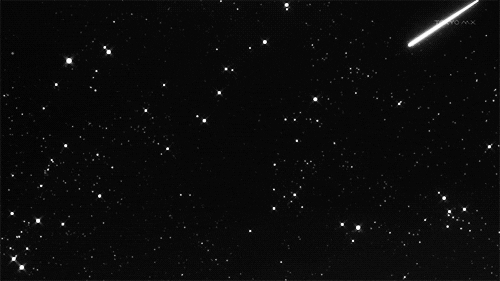 RAMMY Nominees: They're Just Like Us: Rising Culinary Star
You already know that the Restaurant Association Metropolitan Washington (RAMW) has revealed the finalists for their 2022 RAMMY Awards. And, for the next few weeks, TheListAreYouOnIt.com will feature several nominees from an array of categories in our new section -- RAMMY Nominees: They're Just Like Us. This week we tasked the nominees that are up for Rising Culinary Star of the Year with answering this:

The road to becoming a rising star in this industry is never easy. The hours are brutal and the demands of a packed house are high. As you are on your ascent to the top of your profession, who inspired you on your journey?

Will Fung
Head Chef at China Chilcano by Jose Andres
Koji Terano, our R&D chef at ThinkFoodGroup. He gave me my first kitchen job in DC almost 20 years ago at Sushi Ko and taught me how to respect every ingredient that came to us and use all parts of a fish. That was when I first became serious about cooking and hospitality, I would not be here today without him. Also Chef Jose Andres as well for giving me the opportunity to run one of his restaurants. He took a chance on me coming out of creating a one-person Chinese hot pot operation (Fat Choi Hot Pot) during the pandemic to now leading a team of around 100 people at China Chilcano.

Christian Irabién
Executive Chef, ¡Muchas Gracias!
Through my journey I've been inspired by a multitude of people, books, and places. My family, who are responsible for my love of food, all the cooks and chefs that I've shared kitchen space with pushed me to not settle for mediocrity, even when I didn't want to hear it. Every cookbook I've ever read is as if I was reading a novel, starting with Culinary Artistry by Andrew Dornenburg and Karen Page. Our late Anthony Bourdain and his half-baked life and gastronomic philosophies from "A Cooks Tour" and "Kitchen Confidential". Marco Pierre White's "Devil in the Kitchen" and Gabrielle Hamilton's "Blood, Bones and Butter". Every chef and colleague who has stopped to call me in, instead of calling me out. Kenny Shopsin. And last but not least, my DC industry peers who have been there to support me, talk to me, listen to me and share knowledge with me.

Katarina Petonito
Executive Chef of The Duck & The Peach
I've been very fortunate to have several mentors throughout my career, many of which are now very dear friends. However my biggest inspiration comes from my family. Being raised in and by our industry opened my eyes to what the possibilities could be, and the honest and raw advice my grandmother gave me when she realized the amount of joy cooking brought me at such a pivotal point in my life, has kept me going long after her passing.

Suresh Sundas
Chef at Daru
I have been most inspired by my mother. I grew up being raised by my single mother, and spent everyday learning to cook with her. As a single child, she spent a lot of time teaching me how to cook.

Elias Taddesse
Owner and Executive Chef of Mélange
I've been very fortunate to work with such exceptional talent during my career. One of the biggest influences early in my culinary journey was Chef Yann Giacomoni at the Sofitel. His passion for cooking is exemplary. While working in the front of the house, Chef Ciagcomoni took a chance on me when I showed interest in the kitchen and took me under his wing. He is the reason why I went to France to further pursue my career. Another inspiration is acclaimed chef Paul Liebrandt - a Master of Molecular Gastronomy and the chef-owner of Corton in New York City. Chef Liebrandt is one of the most talented chefs I've ever worked for. It is at Corton that I feel I truly discovered my potential in the kitchen. It was after learning from such amazing talent that I decided it was time to start my own concept. I headed back to Ethiopia to my roots for inspiration - and it's there where the concept of Melange was born.