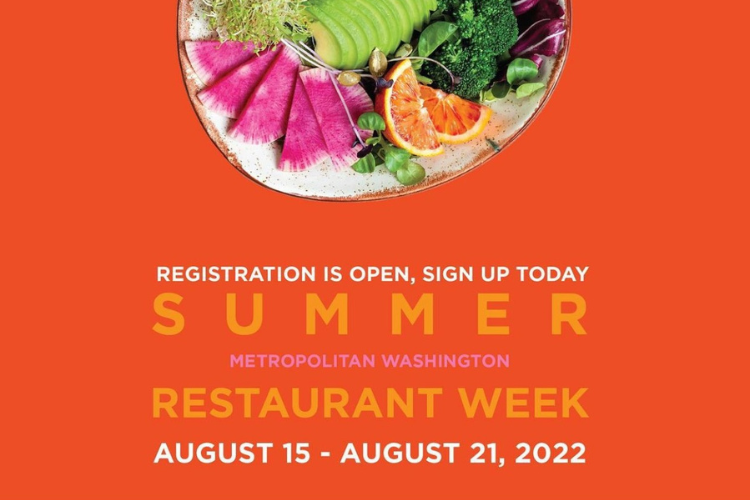 Know When Your Area Restaurant Week Is
We here at TheListAreYouOnIt.com love to soak up the sun of Summer. But you know what we also love?! All the Summer Restaurant Weeks that are about to launch in the region, obvi! There are so many ways to dine and dine well throughout the summer months -- we of course have you covered:
RAMW Summer Restaurant Week:
Restaurant Association Metropolitan Washington (RAMW) announced the roster of restaurants participating in Summer Restaurant Week from Monday, August 15, through Sunday, August 21. The area's signature summer dining promotion returns this August, inviting diners to experience regional restaurants in different ways. Participating restaurants will offer multi-course brunch and lunch menus for $25 per person, and multi-course dinner menus for $40 or $55 per person for on-premises dining. Many restaurants will also offer cocktail pairings and RW-To-Go dinner meals, available at two price points: $70 or $100 for two people and $140 or $200 for four people. A number of 2022 RAMMY Awards Finalists are participating in the promotional dining week including Annabelle, Baan Siam, Blend 111, Bindaas Cleveland Park & Foggy Bottom, Bresca, China Chilcano, Convivial, Cranes, Dauphine's, La Bise, La Cote D'Or Cafe, Mintwood Place, Modena, Nama, Slate Wine Bar, Rasika, Rasika West End and Sababa. Visit the Restaurant Week website atrwdmv.com to view participating restaurant menus and make reservations.

Fairfax City Restaurant Week
Fairfax City Restaurant Week returns Monday, August 29 through Monday, September 4. During the week-long event, participating restaurants will offer three-course prix fixe menus of $20 for lunch/brunch and $35 for dinner per person, with couple and family meal options available. In addition to the curated menus, specialty restaurants will offer a Two for $10 Deal providing food lovers the opportunity to further explore Fairfax City's regionally lauded diverse culinary scene. Restaurants making their debut for the Summer program include a range of recently opened and established locals such as: Draper's Steak and Seafood Restaurant, El Pollo Rico, and Slice of Matchbox, with additional restaurants joining daily. Diners are encouraged to follow at @FairfaxCityRestaurantWeek on Instagram and Facebook and tag #FairfaxCityEats. For more information, visit fairfaxcityrestaurantweek.com.