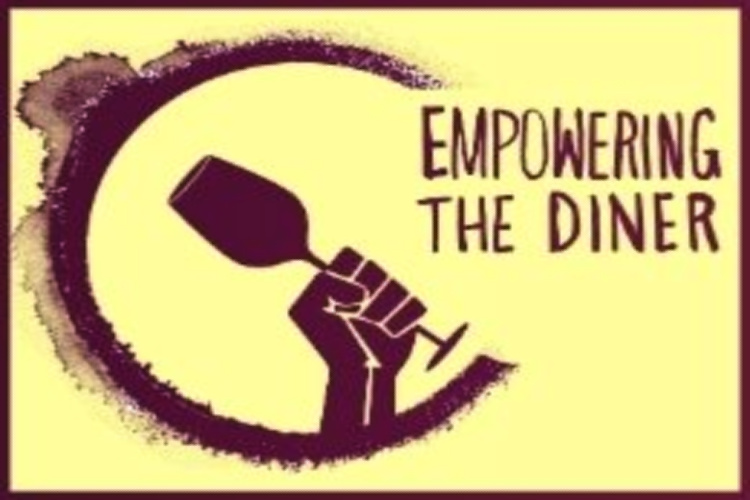 Actionable Items
Here is what is so amazing about the DC restaurant and hospitality community: They are still knee-deep in the financial straits of this pandemic and yet the time is given and the food is made to raise funds for incredibly important causes:
Bammy's Dinner Benefitting the Island of St Vincent
On Wednesday May 12th, Bammy's co-executive chefs/co-owners Gerald Addison + Chris Morgan are hosting a dinner with 100% of all proceeds benefiting The island of St. Vincent, where ongoing volcanic eruptions are terribly impacting peoples' lives and livelihoods. All proceeds will be donated directly to The National Emergency Management Organization for The Government of St. Vincent and The Grenadines. The dinner will feature a preset menu with dishes inspired by St. Vincent as well as cocktails featuring rum from the island. Bammy's a la crate menu will also still be available for guests. Reservations can be made via Tock. bammysdc.com

Bonchon Fundraiser Against Anti-Asian Hate Crimes
Popular international restaurant brand, Bonchon, launches a "Stop Asian Violence" fundraising campaign designed in response to the increased number of attacks against the Asian-American and Pacific Islander populations. As part of the campaign, Bonchon has created a line of custom T-shirts where one hundred percent of the proceeds from the sale of each shirt will be donated to GoFundMe's AAPI Community Fund, a fund committed to rectifying the racial inequalities in our society. Bonchon will also match the dollar amount raised from the overall sales. Each shirt has "Stop Asian Violence" inscribed over the wearer's heart, below the Korean symbol for love. Across the back, Bonchon's "Stop Asian Violence" mission statement reads: "Be kind with Open arms, with No hate. Instead, be filled with Compassion & Harmony. We are One world and should come together in uNity." T-shirts are available for purchase now for $20 each exclusively through stopasianviolence.orderpromos.com.
Chefs Stopping AAPI Hate
This take out dinner series started by Kevin Tien, along with 45 other chefs, intends to raise funds through take out meals and dining experiences to donate to Stop AAPI Hate, while raising awareness through collaborative meal offerings and dining experiences by local DMV chefs. Hate against Asian American Pacific Islander communities has risen during the COVID-19 pandemic, and together, The DC culinary community and its patrons can help stop it. Each ticket/meal sold buys a 5-course to go meal for two people, with proceeds going to Stop AAPI Hate. For more information on these weekly dinners, click here.

Empowering the Diner
Empowering the Diner is a Black women-led food and beverage event centered on collaboration and inclusion in which they bring folx together to discuss, learn, and explore their palate and dining experiences. Empowering the Diner seeks to dismantle colonizer-led perspectives and gatekeeping practices by challenging the status quo through creative, multi-faceted, and BIPOC-led educational and hospitable experiences. The first educational experience will be: Empowering The Diner Through Wine. This will be offered on a virtual platform called Hopin. Empowering the Diner Through Wine will be a four-week experience. This offering will be conducted in four sessions. Each session will include one full bottle of wine, a pairing BIPOC chef's recipe, and feature educational dialogue with a BIPOC wine professional. The first session will take place Friday, May 21st. $55 for this session only, or $110 for an all-access pass to all four sessions ($80 for BIPOC). empoweringthediner.com

Habibi Sofra Club
Chef Michael Rafidi, owner of Albi and Yellow in The Yards, will kick off a monthly guest chef dinner series beginning Sunday, April 25th. The Habibi Sofra Club will begin with Top Chef season 12 winner and L.A.-based chef Mei Lin of Daybird, and will feature a collaborative tasting menu prepared alongside Rafidi and served during dinner at Albi. From 11:00 a.m.to 2:00 p.m. that day, Lin will offer a special pita sandwich at Yellow, the restaurant's adjacent cafe, pulling inspiration from the menu at her new fried chicken sandwich shop. The subsequent participating chefs will similarly design a special pita sandwich for Yellow and partner with Rafidi for a one-night-only Sofra tasting menu at Albi. Tickets for the debut dinner with Rafidi and Lin are now on sale for $150 per person. The evening's menu will blend culinary perspectives from both chefs, with snacks, small plates and desserts. For each dinner, wine director William Simons and the beverage team at Albi will curate a unique offering of wines and cocktails designed to complement the visiting chef's culinary style, while staying true to the character and irreverence of the restaurant's noteworthy beverage program. Other chefs in the series lineup include Jeremiah Langhorne, The Dabney (Washington, D.C.) - May 16 (tickets on sale May 4); Michael Solomonov, Zahav (Philadelphia) - June 13 (tickets on sale June 1); Danny Lee, Anju, Chiko, and Mandu (Washington, D.C.) - July 11 (tickets on sale June 29); Michael Mina, The Mina Group (San Francisco) - August 15 (tickets on sale August 3). A portion of proceeds from the series will support EmbraceRace, an organization dedicated to helping parents raise children who are brave, informed, and thoughtful about race. 1346 4th Street SE; albidc.com/habibi-sofra-club