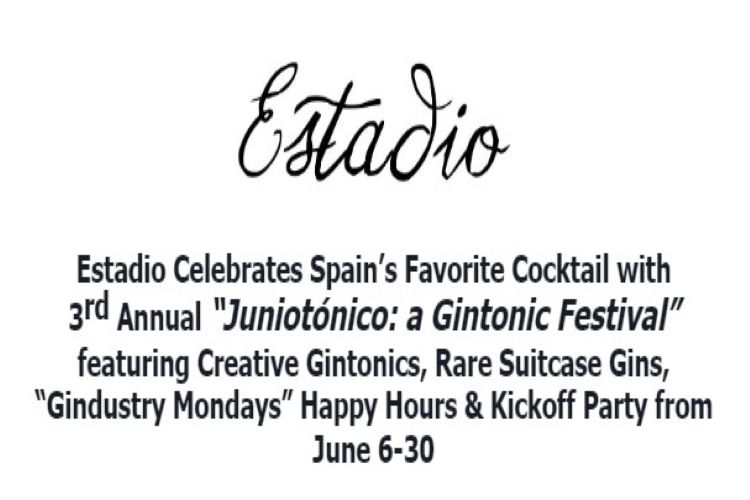 Gindustry Mondays in June at Estadio
June 13,2022 – June 13,2022

all-day

Repeats
Estadio
1520 14th Street NW, Washington DC
It's Juniotónico, so Estadio is celebrating all things Gintonic (yes, sans ampersand), a very important cocktail in Spanish culture, in their annual Gintonic festival.

Mondays in June, Estadio will shine the spotlight on a variety of newly-available Spanish gins at Gindustry Mondays. Each week Estadio will feature a newer gin, presented in the traditional Spanish style -- in a balloon goblet with an assortment of aromatic garnishes.

This years features gins include BCN Gin (a Garnatxa grape-based gin), Nordés (cold-distilled in Barcelona), GinRaw, and Astobiza (produced by Basque moonshiners).

Enjoy these and others for $10 per drink from 5:00 p.m. to 9:30 p.m. For more information about Juniotónico visit Estadio DC.