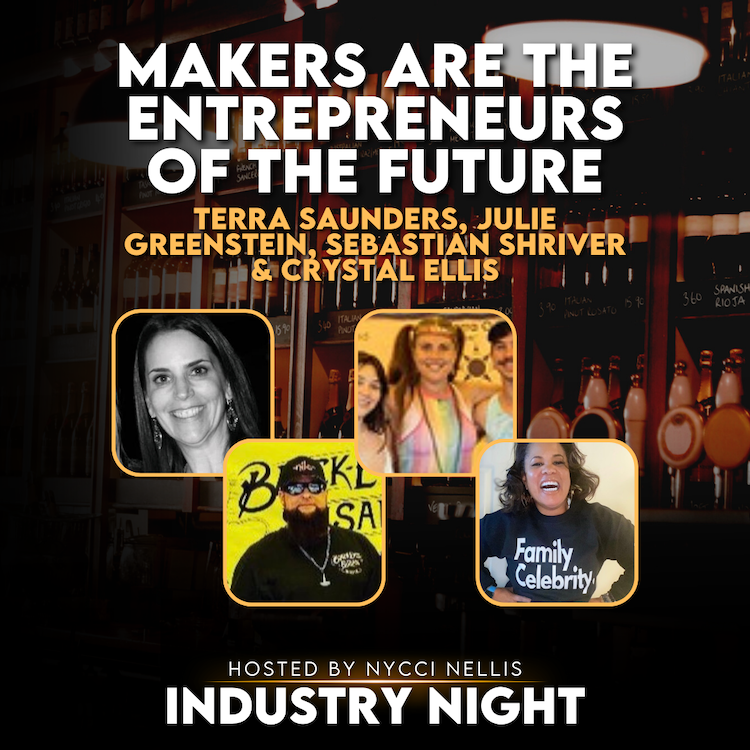 Makers Are The Entrepreneurs of The Future: Industry Night, December 29, 2022
ICYMI! Back during the holidays I got to chat with Julie Greenstein and Debbie Sonnenreich, Co-Founders of one of the best pop-up markets in the region, URBNmarket. Years ago — DC didn't have a single market dedicated to local makers and craft artisans. Now, our cup runneth over! AND, URBNMarket is an upscale, incredibly well-curated handmade, and vintage, market is that continues to pop up all year long. Julie and Debbie joined me on Industry Night to talk more about the growing trend and they brought with them some of their makers:

-Crystal M. Ellis, B.Birdwatcher Spiritual Stones
-Terra Saunders, Creator/Co-Founder, Della Terra Organics
-Sebastian Shriver, Founder, Black Eyed Susan Spice Company

All of whom offer amazing wares. Let's get shopping!

"We started the URBN market in DC because there weren't too many markets in the area. URBN market is like a market with amazing vendors and handmade and vintage items and sometimes we call it Etsy live." - Julie

"I am really happy to say that a lot of people in D.C. now have a Bird watcher on their wrist." - Crystal

"I always encourage people to look at the labels and read the ingredients. If it's not all plants, don't trust it." - Terra

"Some of the best advice we got in our first festival is always trying to be the hot sauce seller at a non-hot sauce event." - Sebastian

Listen to the full episode here.

Watch the full episode here.