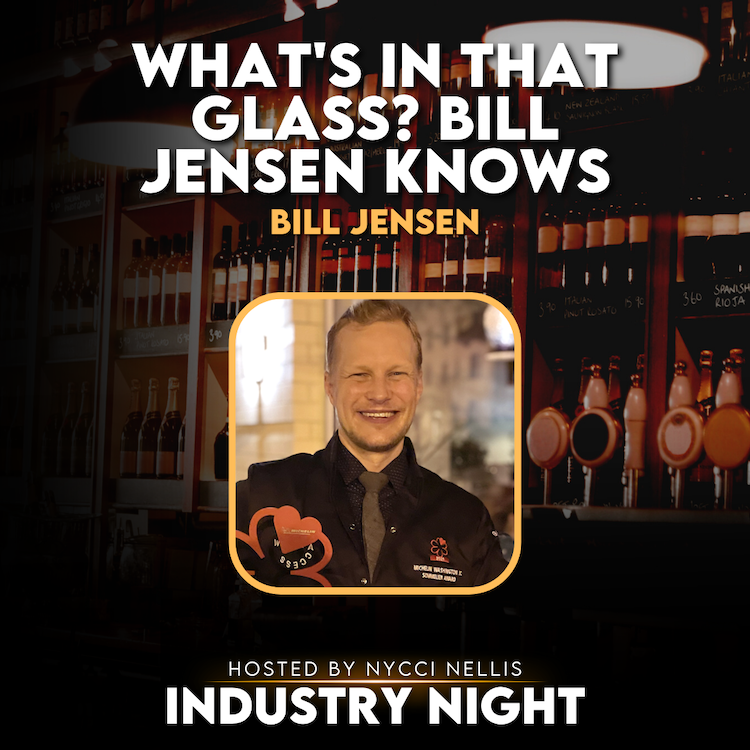 What's In That Glass? Bill Jensen Knows: Industry Night, December 22, 2022
Michelin's 2021 Washington, DC Sommelier Award Winner Bill Jensen is the Co-Owner & Beverage Director of Tail Up Goat & Reveler's Hour in the Adams Morgan neighborhood of Washington, DC. He loves Riesling so much that he is on the Steering Committee for FLXcursion, an International Riesling Expo in the Finger Lakes — which we will get into, cause you all know how I feel about Riesling — is not my thing. At the height of the pandemic lockdown, Bill got creative and launched the widely beloved Tail Up Goat Wine School. He believes and I quote "that drinking should be an act of replenishment, renewal, and discovery, and that wine functions best when it is not only about what's in the glass but becomes the sum of the place and the people who produce it" and I love that sentiment. In fact I love it so much that while talking with Bill about what's happening in the wine & restaurant worlds WineLair's Alissa Pelkola blind-pours us a few wines to see how good our palates really are.

"I think standardizing wages for people in the front and the back of the house and doing it in a more equitable way, in a more. Consistent weight will ultimately make for a better industry." - Bill

"We always hope that people treat the restaurant and hospitality industry as a career with same professionalism as other businesses." - Bill

Listen to the full episiode here.

Watch the full episode here.