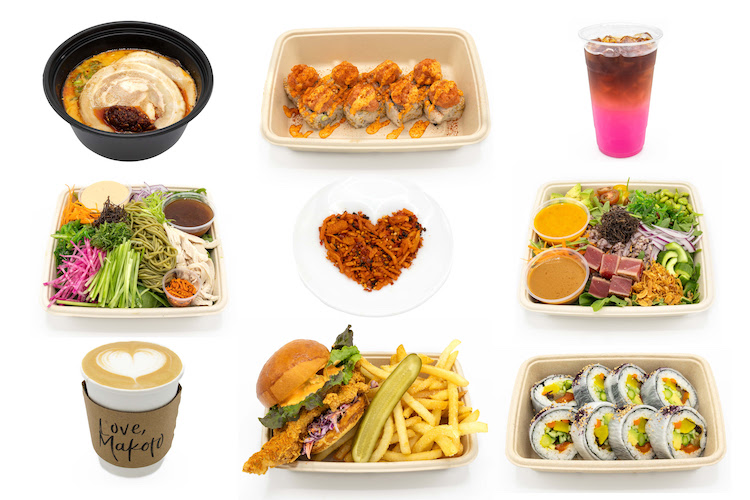 LOVE ON THE RUN AT LOVE, MAKOTO
200 Massachusetts Avenue NW

Japanese Chef and Restaurateur Makoto Okuwa has opened Phase 2 of his food hall. Joining Dear Sushi, Beloved BBQ, and the buzzy Hiya Izakaya, this new fast-casual component of the food hall will initially sell Salads, Fried-Chicken Sandwiches, Sushi Rolls, and Ramen. Everything is made from scratch, which is what makes this concept unique. Some menu highlights include Kale Soba, Yuzu Salmon & Avocado Roll, Nagoya Tantanmen Ramen, and more. Local roaster Grace Street Coffee supplies the beans for the coffee and espresso drinks. Guests will use touch-screens to place orders. For the intial opening, Love On The Run is open Tuesday - Sunday from 11:00 - 3:00 p.m. For more information, click here.