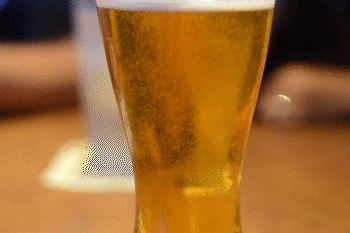 RAMMY Nominees: They're Just Like Us: Beer Program of the Year
You already know that the Restaurant Association Metropolitan Washington (RAMW) has revealed the finalists for their 2022 RAMMY Awards. And, for the next few weeks, TheListAreYouOnIt.com will feature several nominees from an array of categories in our new section: RAMMY Nominees They're Just Like Us. This week we tasked the nominees that are up for Beer Program of The Year with answering this:

Putting together a comprehensive beer program must be exhausting, not to mention an assault of hops on the palate. We're guessing sometimes your palate might need a break — what's your second favorite drink and why?

Quarry House Tavern
Paul Hofford, Jr., Bar Manager at Quarry House Tavern
I'm actually more of a cider nerd than a beer geek. If you're pouring any orchard focused American ciders, I'm there!

Shelter
Greg Engert, Beverage Director & Partner, Neighborhood Restaurant Group
When I'm not tasting the strong stuff, I gravitate toward kombucha more and more these days. There's bright, refreshing carbonation and acidity, the fermented tea quality is energizing, and the thoughtful ingredient combos add layers of flavor complexity. My go-to brand is Bear's Fruit, and the Blueberry Lavender offering is special - fruit-forward and floral, this kombucha starts round and rich then turns crisp and quenching in the finish.