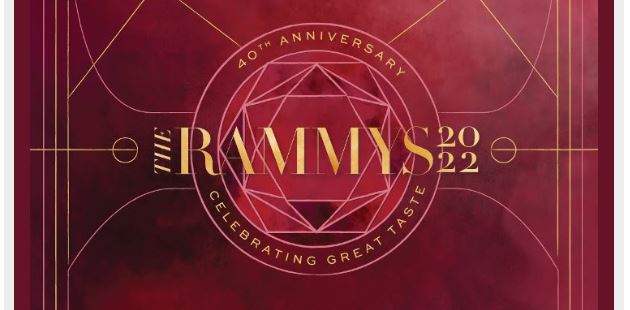 RAMMY Nominees: They're Just Like Us: Restaurateur of the Year
The 2022 RAMMY Awards are this coming Sunday, July 24th and we are gonna get all dressed up for it! For the last few months, TheListAreYouOnIt.com has been featuring many of the nominees and asking them the hard questions we know you want the answers to. So this is our very last, RAMMY Nominees: They're Just Like Us. This week we tasked the nominees that are up for Restaurateur of The Year with answering this:

It's been a rough few years. What silver linings were you able to glean and what is your hope for the future of the industry?

Michael Babin
Principal, Neighborhood Restaurant Group
When you are pushed to the limit, you are forced to think differently about everything; most operators were forced to innovate and their businesses will be stronger for it. As costs and uncertainties increase, my hope for the future is that there remains a place for creative, independent restaurants, which add so much soul to our communities, and that they can be sustainable for the operators who risk so much to create them.

Ashok Bajaj
Founder and President of Knightsbridge Restaurant Group
The pandemic afforded us the opportunity to open our first grab & go concept, Bindaas Bowls & Rolls, showcasing delicious and easy to transport fare for a quick lunch break or to take home at the end of the business day. Our restaurants adapted well during the pandemic and enjoyed continuous patronage. The more expansive outdoor dining options at Annabelle, Rasika West End and Modena kept those restaurants busy, as did the to-go menu at all of Knightsbridge Restaurant Group's restaurants, which spurred the growth of our take-out sector. We are pleased that patrons crave our time honored, made from scratch fare, from Indian and Italian to modern America and Israeli food at Sababa, so transitioning to create our first to-go focused location for Bindaas Bowls & Rolls made perfect sense amid COVID.

Mark Bucher
Co-owner of Medium Rare restaurants and founder of Feed the Fridge, a D.C. area nonprofit
I discovered people want to help, no matter how difficult the circumstances. In our case, it's about tackling food insecurity. The pandemic did not create food insecurity, but it did exasperate it for millions of Americans. As a restaurateur, I felt it was my responsibility to help where we could. We started by offering to deliver free steak frites dinners from Medium Rare to those who needed them the most, mostly seniors who couldn't leave their houses or navigate food delivery apps. As word got out, we had countless people volunteer to handle deliveries from all three of our restaurants. They were total strangers, but they drove miles and miles, first picking up the food and then delivering it. Many volunteers brought their children along to help.
The need turned out to be even greater. So next, I established Feed the Fridge, a nonprofit that partners with the public and private sectors throughout the DMV to install community refrigerators stocked with healthy, restaurant-quality meals free for anyone who needs them. All our meals are made by local restaurants. I am proud to say that, to date, Feed the Fridge has provided hundreds of thousands of free meals, and we will soon take our efforts to the Los Angeles and Miami areas. The program is funded entirely by donations, large and small, from all over the country. It's the public's generosity that will help us conquer food insecurity.
I hope for a future where Feed the Fridge's innovative approach to solving hunger is adopted by communities across the country. The restaurant industry is well-equipped to feed large amounts of people in a short amount of time. By leveraging public and private partnerships, as well as community donations, the industry could evolve to a point where it can ensure every person who needs a meal can get one – no judgment, no questions asked.

Andrew Dana and Daniela Moreira
Co-owners, Call Your Mother, Timber Pizza, Turu's Pizza, Mercy Me
Silver linings: the communication upgrade between our entire community during the pandemic. This means communicating with our customers, staff, and vendors. These past years have been insane and the only way to get through was together. Listening to what our community needs, our staff wants, and how to get everything that we need from our vendors. This breaking of the 4th wall did not exist to this extent pre-pandemic. We hope this continues in the future for all restaurants because it is the best way to build strong communities and relationships in a 360-degree manner.

Scott Drewno and Danny Lee
Co-Founders, The Fried Rice Collective
The silver lining that was gleaned from the past couple of years was what it always has been - people. The support of our guests from the start of the pandemic was amazing, but most importantly, our teams across all restaurants did, and continue to do, an amazing job. They went through a roller coaster of uncertainty, but handled things with such grace and care that Scott and I will always appreciate.